Fight Night 7 in Lappeenranta, Finland offered a very exciting night of fights for the fans with just two bouts on the card going full rounds.
After a disappointing loss at the Cage 18 to Russian striking machine Mikhail Zayats, Finnish prospect Juha "Juice" Saarinen (8-2) knew that he needed a big win to stay on the top of the European light heavyweight division. At the Fight Night 7 event in Lappeenranta, Finland, Saarinen was mactched with Russian grappler Baga Agaev (26-11) who had won nine out of his last ten fights including wins over UFC & Pride legend Kevin Randleman and Magomed Malikov who knocked out Alexander Emelianenko last year.  Baga Agaev controlled the action in the first round but at the end of the round Saarinen seized the opportunity, quickly took Agaev's back and choked him out with a rear naked choke.   A win over highly regarded Agaev puts Saarinen , who recently had a training camp at the Blackzillians gym in Florida, back into the mix as one of the top 10  light heavyweights in Europe.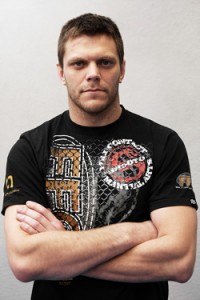 In other fights the highlights of the night were Jimmy Immonen's (5-7)win over UK's Dale Hardiman (8-2). Previously Immonen had hit a very rough stride losing six fights in a row but in Lappeenranta the Shooto Lahti striker showed off his better qualities as he bombed Hardiman with a vicious right hand that sent the Englishman crashing to the floor.
In the big boys fight Hulkesque Marko Patteri, who is making a comeback after a serious injury, overcame tough situations in the early part of the fight against Kalle Da Silva and came back with a americana lock in the second round.
RusFighters' talented lightweight prospect Akop Stepanyan scored his tenth consecutive win with a quick stoppage of Finland's Antti Virtanen. Stepanyan peppered the Finn with quick shots on the feet and finished the job with a standing guillotine choke.
Sweden's Fernando Gonzalez, who represents Hilti BJJ, got a nice win by submitting Finland's Jake Anttila with a heelhook in the second round.
Full results
Juha Saarinen vs  Baga Agaev: Saarinen by RNC R1
Kalle Da Silva  vs Marko Patteri: Patteri  by americana R2
Antti Virtanen vs Akop Stepanyan : Stepanyan by guillotine R1
Jimmy Immonen vs Dale Hardiman: Immonen by KO R1
Jake Anttila vs Fernando Gonzalez: Gonzalez by heelhook R2
Lauri Väätäinen vs Ramazan Kurbanismailov: Majority Draw
Kari Päivinen  vs Makwan Amirkhani: Amirkhani by guillotine R1
Jani Ridasmaa  vs Juho Kahranaho: Ridasmaa by KO R1
Aleksi Mäntykivi vs Olli Santalahti: Mäntykivi by UD
Tommi Marttinen vs Janne Rantanen: Marttinen by triangle R1