Below are updated MMA Viking rankings for Nordic MMA for the second quarter of 2012.  The updated rankings take into consideration events prior to April 22, including the recent UFC in Sweden and Bellator 66, plus the recent Botnia Punishment, Glory World Series, Cage Warriors, Strength & Honor Championship and Fight Night.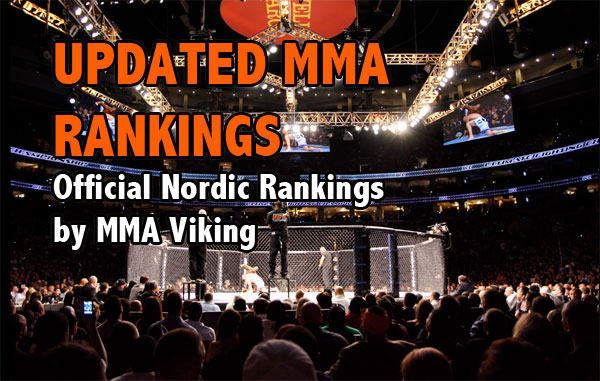 Updated Nordic Rankings
Heavyweight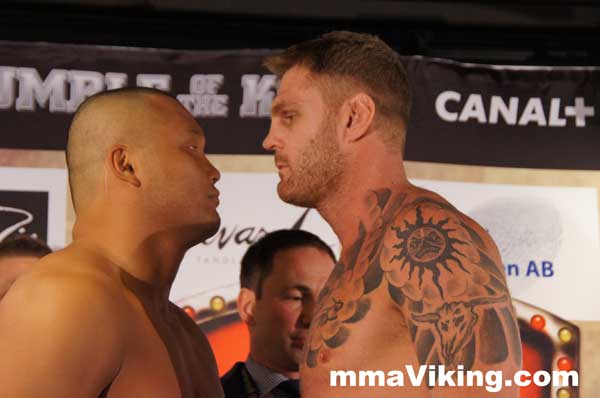 Summary: Nordic HW is still surprisingly thin and inactive if you consider the fact that Nordic folks aren't that small in general. Kruth made a comeback at the Rumble of the Kings after a two year layoff and got a nice win over Japan's Yusuke Kawaguchi. With Nordic heavyweight icon John-Olav Einemo retiring, Kruth takes the top spot even with his UFC Sweden fight being cancelled due to injury –Kruth will remain ranked as heavyweight until he makes his debut as light heavyweight. Finnish behemoth Marko Patteri made a comeback after a long layoff and tapped out Kalle Da Silva at Fight Night 7.
Light Heavyweight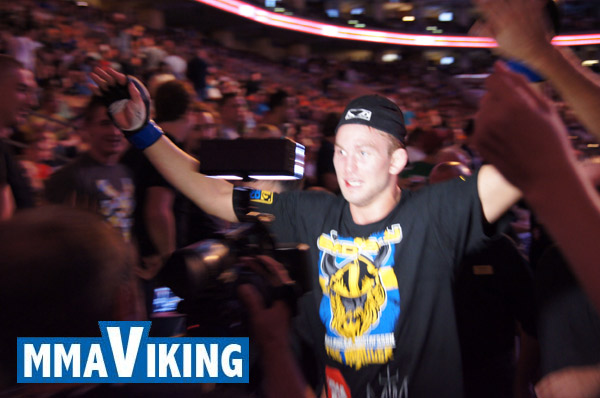 Contenders: Toni Valtonen (Fin), Antti Kästämä (Fin), Magnus Strandner (Swe)
Summary: Alex "the Mauler" Gustafsson cemented his status as one of the best light heavyweights in the world with a dominant win over Thiago Silva at the UFC Sweden show. Juha Saarinen bounced back from losing to Mikhail Zayats at Cage 18 with a big win over Russian veteran Baga Agaev. Marcus Vänttinen couldn't get the best performance out of himself in his Bellator debut and lost by split decision. Sweden's Ilir Latifi got back into action with a win at the United Glory event in March.
Middleweight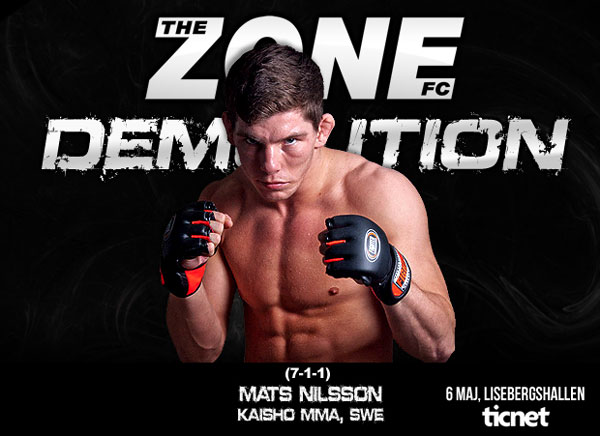 Contenders: Lucio Linhares (Fin), Victor Cheng (Swe),  Jack Hermansson (Nor), Mikkel Guldbaek (Den), Simon Carlsen (Den),
Summary: Mats Nilsson strengthens his position at the top with a win over Russian veteran Alavutdin Gadjiev at the Strength & Honor show in Austria. Nilsson has now a great 9-1 overall record and won his last five fights including a highly visible win over TUF's Tom Speer at Cage Warriors in February. Second spot goes to Umea's Tor Troeng who is 10-1-1 in his last twelve with the lone loss to Thales Leites.  The one and two ranked fighters will face off shortly in a much anticipated bout at The Zone FC on May 6 in Gothenburg, Sweden.
Swedish Andreas "Sweet Swede" Spang has been living and training in Vegas for years. He scored a huge win at Bellator 66 when he knocked out Brian Rogers in the middleweight semifinals. Danish prospect Mikkel Parlo is still undefeated after seven pro bouts and is now signed to Bellator. Magnus "Jycken" Cedenblad looked good early on in his UFC debut but had to tap out to Francis Carmont's choke in the second round.
Welterweight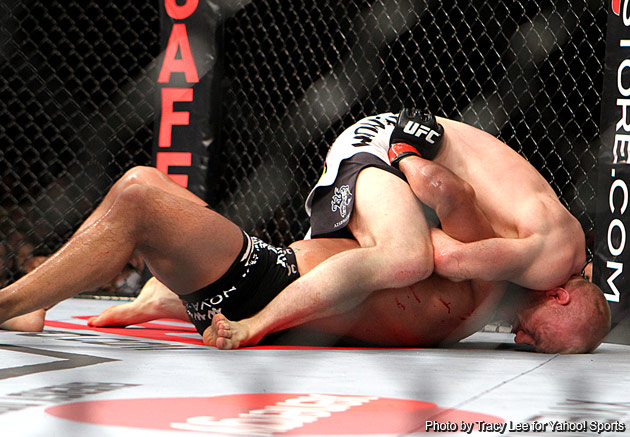 Contenders: Andreas Stahl (Swe), Nicolas Musoke (Swe), Nicolas Dalby (Den), David Bielkheden (Swe), Jonatan Westin (Swe)
Summary: Welterweight ranking is getting crowded. UFC title contender Martin Kampmann beat Thiago Alves and proved yet again that he is one of the best welterweights in the world. Icelandic grappling wizard Gunnar Nelson made the long awaited return to MMA and won yet again by submission against Ukrainian veteran Alexander Butenko at the Cage Contender show in Ireland. It shouldn't take long for the undefeated Nelson, who is probably the most promising of all Nordic fighters, to get signed with a major promotion.  Norwegian grappler Simeon Thoresen choked out Besam Yousef at UFC Stockholm and earned the first UFC win for Norway.  Assan Njie made his welterweight debut at Cage Warriors where he used his favorite submission the guillotine choke to finish Steven Ray. Sweden based Brazilian Bruno Carvalho also bounced back with a win over Eduardo Pachu at the DDT show in Brazil.
Lightweight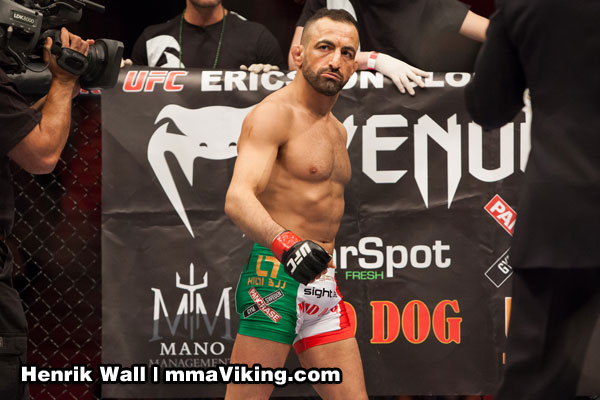 Contenders: Janne Tulirinta (Fin), Kenneth Rosfort-Nees (Den), Claes Beverlöv (Swe)
Summary: Nordic LW division is super tough like the weight class is all over the world. UFC fighters Madadi and Kuivanen take the first two spots. Kuivanen lost his UFC debut by close decision, while Madadi picked up an impressive submission in his first Octagon performance. Vainikainen continues to climb up the ladder with a stoppage win over UFC veteran Kyle Watson at the Cage Warriors show in Libanon. Swedish veteran Diego Gonzalez has found his rhythm again. Although Gonzalez dropped a decision to Andre Winner in December, he came back with a submission win over Ivica Truscek. Tulirinta raised his stock by beating up Claes Beverlöv at the Cage Challengers II show in December.
Featherweight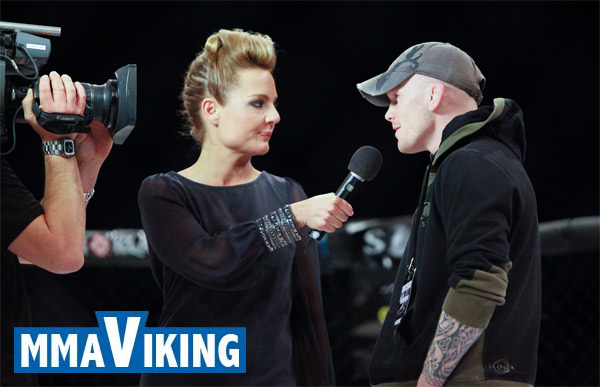 Contenders: Matteus Lähdesmäki (Fin), Hamid Corassani (Swe), Greger Forsell (Fin)
Summary: Nordic legend Hellboy Hansen still keeps the top spot even when he hasn't fought since September 2011 and with no fights in sight. Niinimäki, who has won his last seven fights, was supposed to fight at Cage 18 but his opponent cancelled. Niinimäki signed a new management deal with one of the biggest players in the business and there's hope that we'll see the Finn in the big leagues soon. Gigantic Svensson beat UK's John Cullen and won the SFC belt in December 2011. Sweden's Nicklas Bäckström scored the biggest win of his career when he beat WEC vet Sergej Grecicho by decision at the Botnia Punishment in March.
Bantamweight and below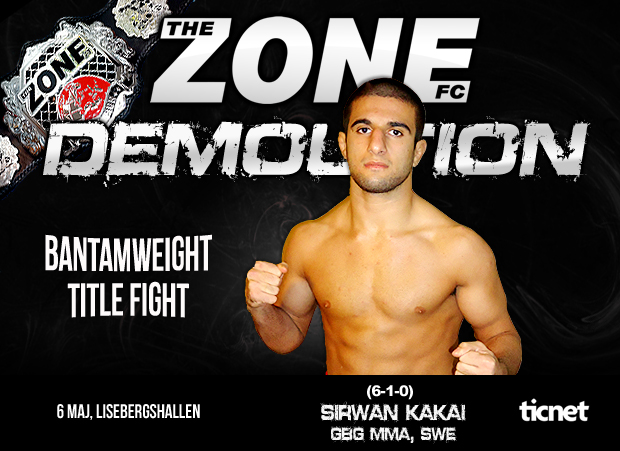 Contenders: Janne Elonen-Kulmala (Fin)
Summary: Sirwan Kakai, who is currently training at the American Top Team in Florida,will fight in May at the Zone event in Gothenburg. Undefeated Finnish prospect Mikael "Hulk" Silander easily submitted Czech veteran Micahl Hamrsmid at the Botnia Punishment 11. ADCC veteran Tipi Hirvikangas has won his last three fights in impressive fashion.
WOMEN (All Weight Classes)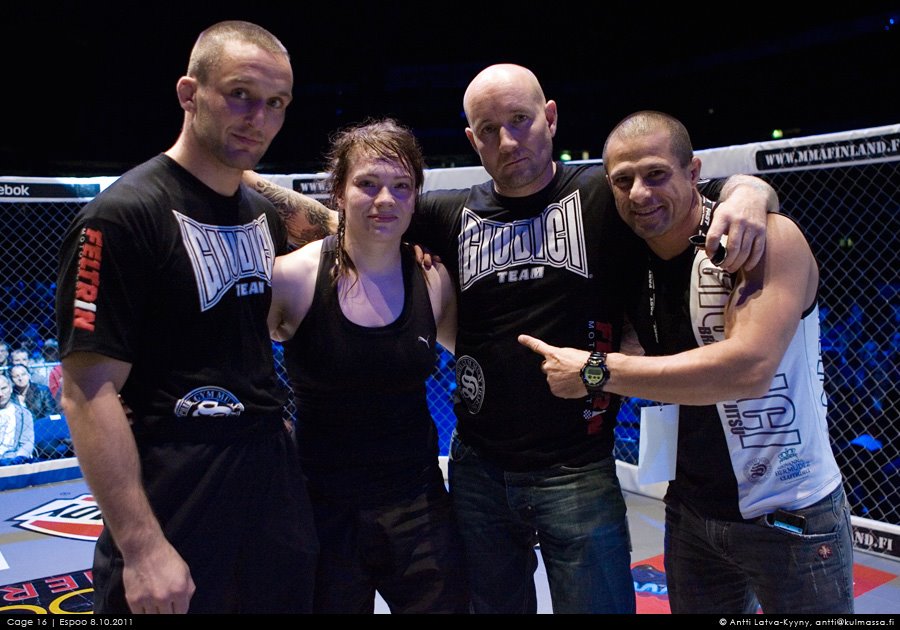 Summary: Undefeated Kankaanpää  (interview at MMAViking) passed the biggest challenge of her career so far when she dominated Japanese Mei "V.V." Yamaguchi (interview at MMAViking) at the Botnia Punishment 11 in March.  StrikeForce vet Maiju Kujala has had bad luck with injuries and other unclear issues that have lead to her fights being cancelled. Hanna Sillen put on a good show at the Rumble of the Kings and takes the second spot in the rankings.
MMA Viking's ranking criteria.
A fighter can be ranked in MMAViking's Official Nordic Top Five rankings if he/she meets following conditions:
Born or permanently living in one of the Nordic countries (Iceland, Denmark, Finland, Norway and Sweden)
Fought in MMA within a year
Note 1: Rankings are always somewhat subjective no matter how you do them. Things that we try to emphasize when we rank the Nordic fighters: actual results, activity and quality of opponents.
Note 2: Fighters that drop down or go up a weight class will not be ranked in their previous weight class when it seems that the move is somewhat permanent. However their previous status in the upper or lower weight class will be taken into consideration when ranking them in their new weight class. Weight class changes will be handled on a case by case basis since there's hard to find any universal rules for these cases.