The final Valkyrie Flyweight Champion Mei Yamaguchi will travel from Japan to compete in Botnia Punishment 11 in Seinäjoki, Finland.  The 29 year old, formally known as V Hajime and now V.V, will compete against Finland's Katja Kankaanpää on March 23rd in her first MMA fight outside of her home country.
The Japanese MMA fighter started off by getting her parents to take her to Karate lesson's so she could be like Jackie Chan. After that she traveled to California and learned to wrestle, and eventually gave MMA a try and was hooked.
Learn more about the fighter (9 wins, 3 losses, and 1 draw) that ready to put on a show in the Nordics. She has won 4 fights by submission including choking out the Japanese MMA star Yuka Tsuji. Lets learn more about V.V in this exclusive interview:
Exclusive Interview
MMA VIKING : What are your thoughts about fighting Katja Kankaanpää at Botnia Punishment in Finland.
V.V:  I've never been to Europe. I'm very excited to fight in Finland. Katja seems like a very aggressive fighter so I guess it will be a great fight!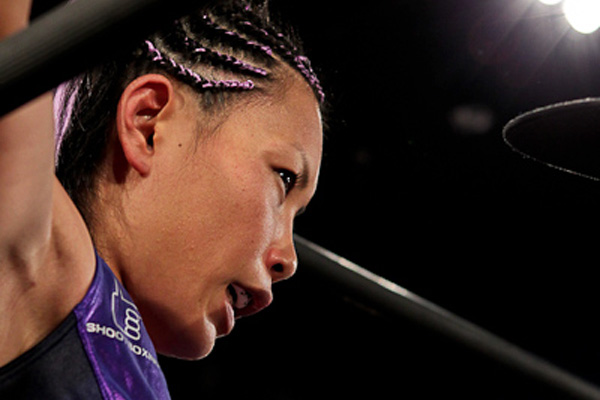 Get more pictures like this from SHERDOG.COM
MMA VIKING : And what is your impression for Finland?
V.V:  A It's the country where you can see the Aurora (Northern Lights). In Japan there are some stores that sell Finish furniture and products, and I like the atmosphere of these stores.
MMA VIKING :  Tell us about Japanese Women's MMA.
V.V: For females there are 2 main organizations, Valkyrie and Jewels.  And the female weight classes are 48,52,54,60kg with 3, 5 min rounds. Jewels has Akano, Fujimegu,Yoshida, Ishioka, which was founded after Smackgirls closed down in 2008 April. Since then they have been working with DEEP (Japanese MMA promoting and sanctioning organization). Valkyrie belongs to the Japanese cage event GCM promotion and they have Yuka Tsuji.  You, Yabushita, Tamada, Windy, Nakai.
MMA VIKING : Which is the bigger organization in Japan? Do they have a mixed event that exchanges fighters?
V.V:  Right now, Valkyrie doesn't have any events scheduled so Valkyrie fighters are joining Jewels promotion. Last year, we had Jewels vs Valkyrie fighters in a Jewels event, but now, two promotions are combined together. Jewels has 5, 5 min rounds, for standard fights and Title matches are 3, 5 min rounds.
Josh Barnett and V-Hajime looking for Care Bears in Japan
MMA VIKING : In Valkyrie vol.1 you challenged Yuka Tsuji who has had a 14 straight winning streak as Queen of Japanese MMA. You were not known very well known in Japanese MMA. The fight went to judges decision and Yuka Tsuji got the belt. This fight is available on YouTube in parts 1-2-3. In the fight the strong wrestler Yuka Tsuji often succeeded with take downs and staying on top. You missed an arm-bar in the 3rd round.  How did you feel after the fight to challenge such a big name?
V.V:  It was a big challenge for me. For this fight, my goal was to not to let Tsuji submit me. Of course I was always looking for a chance to win, and I almost caught her with an arm-bar. Most of the people thought I was going to lose in an early round just like other fighters have. So I was more confident after this fight. My trainer told me that if I fought her again, I'd win. So I just trusted his words, and I did it in 2010.
MMA VIKING : Then you won the challenger tournament to fight Tsuji. In 2010 02 11 Differ Ariake Arena you challenged Yuka Tsuji again. You push Yuka Tsuji into the cage in the 1RD taking her back quick and catching Yuka in Rear Naked Choke. She couldn't do much and Japanese MMA Queen had to Tap Out in your arms. That was a big victory and amazes many people. Did you do any special training to win the match? What was your game plan?
V.V:  Tsuji's fight style is the same regardless of opponent, so I knew what she was going to do. What I had to do was to stop her Take downs and take her back. It is very simple but other fighters just didn't have chance to do this. I was very lucky that I didn't miss my chance.
MMA VIKING : Is Yuka Tsuji coming to get the belt back? Is she training hard? I heard she has injured.
V.V:  If Valkyrie is going to put on an event, she might. Tsuji had one fight last year, she came back from long brake after healing her shoulder and knee injuries.
MMA VIKING : When and where did you start MMA training? What was the thing that got you hooked in this sport?
V.V:  I loved Jackie Chan movies so I asked my parents how I could be like him. They took me to Karate dojo. But I recently realized that Jackie does Chinese martial arts, it wasn't karate… and I realize to late. Then I started to train MMA in California USA. That was 2006 but I only did wrestling as a start. I had my first Pro MMA fight in Japan 2007. I wasn't interested in MMA when I started Jiu-jitsu. Since I had already trained Karate for a long time, everyone thought I started Jiu-jitsu to become an MMA fighter. Many people asked me "Oh, you wanna do MMA?" so I answered "Yes" just because I was too lazy to explain and say "I'm not interested". I was only really just going to fight for a while, but as I earned experience of MMA, I couldn't leave the ring. It was too fascinating.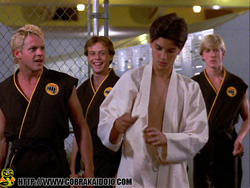 MMA VIKING : How many hours do you train in a week? And where? Who is your sparring partners?
V.V:  About 18 hours a week. I train mainly at Shoot boxing gym in Tokyo. I train with Emi Fujino and several other fighters.
MMA VIKING : I heard your are a Karate instructor. How many years have you trained Karate? Please tell us about your Karate memories. How many hours do you teach Karate in a week?
V.V:  I've trained karate for 20 years.  When I first started karate in LA California my instructor was in "Karate Kid" movie. He was one of the bad guy in Koburakai! I learned karate from a "Bad guy". Now I train at the "Good guy's" place in Japan :D) I teach 7 hours a week.
MMA VIKING : Who are the top 5 female MMA fighter in Japan now?
V.V: Megumi Fujii, Yuka Tsuji, Ayaka Hamasaki, Naho Sugiyama, and Hitomi Akano.
MMA VIKING : Want fighter in Japan or the world would you like to fight?
V.V: Megumi Fujii and other fighters those are on the world rankings.

Get more pictures like this from SHERDOG.COM – Megumi Yamaguchi Celebrates Win Over Emi Fujino
MMA VIKING : I heard you love chocolate and Coca Cola. We have Fazer, a famous chocolate in Finland.
You will like it. Be careful not to get injured during your training for the fight and fight hard in Finland.  MMA fans are looking forward to you arrival in March.
V.V: I really want to try that chocolate! I heard there's series called "GEISHA". Cool name. But first I'll put on a show and an exciting womens MMA fight in Finland. I need a lot of cheers for the women's fight in March, so please come to see the fight!!! Thank you.
Yuka Tsuji Versus V. V – Round 3 of First Fight

Credentials:
Karate 3Dan Genseiryu Karatedo International Federation Butokukai Instructor
MMA Pro fight record 6-2-1
Shoot Boxing record 5-2
BJJ Amateur record 33-7
2007 Smack Girl Next Cinderella Tournament Champion
2008 BJJ Pan Am/ Asia Champion
2009 Valkyrie Challenger tournament – Winner
2010 Valkyrie Championship – Winner def.Yuka Tsuji
MMA World Lady's Ranking 5th in Feather Weight
"Like" MMA Viking on Facebook for updates on all things Nordic MMA.