Finland's Katja Kankaanpää will face DeAnna Bennett in the co-featured bout of Invicta FC 14. Bennett missed weight, but will not impact the fight moving forward. MMAViking.com will provide live play-by-play and updates of the bout below.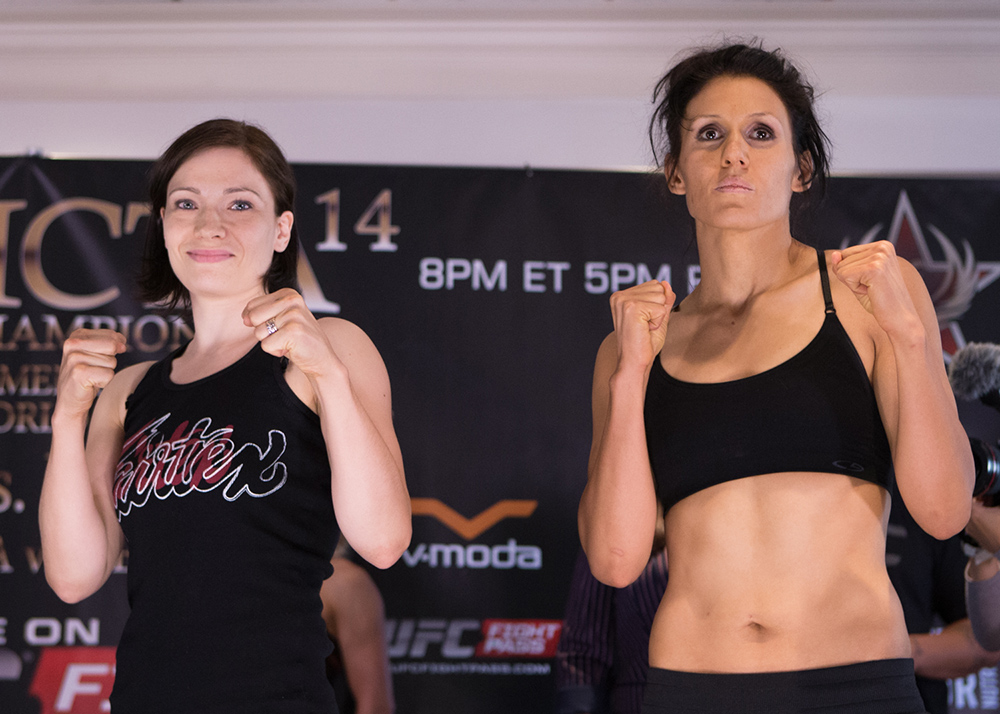 Live Results and Play-by-Play
Round 1
The fight begins and Bennett throws the first strike but misses. The fighters feel each other out, throwing back and forth. Overhand right by Katja hits but doesn't stun her opponent. Bennett lands a few leg kicks as the women continue to exchange. Now Bennett is up against the cage, but she gets out and it's back to striking. Bennett is starting to land her jabs. Nice knee by the American but Katja unleashes a few punches and gets Bennett against the cage. Bennett gets a standing guillotine and pulls guard. Killer Bunny gets out and they're up against the cage again.
Round 2
The round begins. Bennett pushes in, but Katja lands a few punches. Bennett pushes Katja against the cage after a missed takedown attempt. Katja gets out and they start striking in the center of the cage. Killer Bunny gets her opponent against the cage. They exchange knees and jockey for position until Katja gets a takedown. Bennett is on the bottom and has Katja in a guillotine. Killer Bunny gets out and they both get up against the cage. After more clinching against the cage, Bennett goes for a double leg takedown and succeeds. Diana has an arm but Katja escapes. They get up briefly but Bennett gets another quick takedown. Katja quickly explodes up but Bennett meets her with a standing guillotine. She sits down with it. The round ends before she can tap.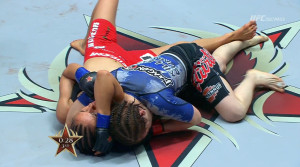 Round 3
The bell rings and Bennett uses a push kick. Katja pushes forward with punches. Bennett gets a takedown in the center of the cage. They get up, and Katja gets an immediate takedown. She has a head-arm choke but Bennett rolls. The Killer Bunny has Bennett's back. Bennett gets a full guard.  Katja gets side control and maintains her position. Bennett gets half-guard and throws some elbows from the bottom. Katja back in side-control with 45 seconds left. The Finn goes for a head-arm choke and it looks tight. Bennett defends well and the fight is over.
Unanimous Decision 29-28 for DeAnna Bennett. The Invicta broadcast team, Bennett, and the crowd seem surprised with the announcement.
Kankaanpää has now lost two straight bouts, after her title losing effort at Invicta FC 12 back in April.