Last weekend was a busy one in a small town of Hattula as the Finnish Brazilian jiu-jitsu association held its annual NO-GI championships. Almost 450 grapplers from all over Finland gathered in the local sports hall to find out who has what is takes to be the best NO-GI grappler of 2017.
MMAViking.com contributor Jarno Juutinen was there to capture a couple familiar names from Finnish MMA scene.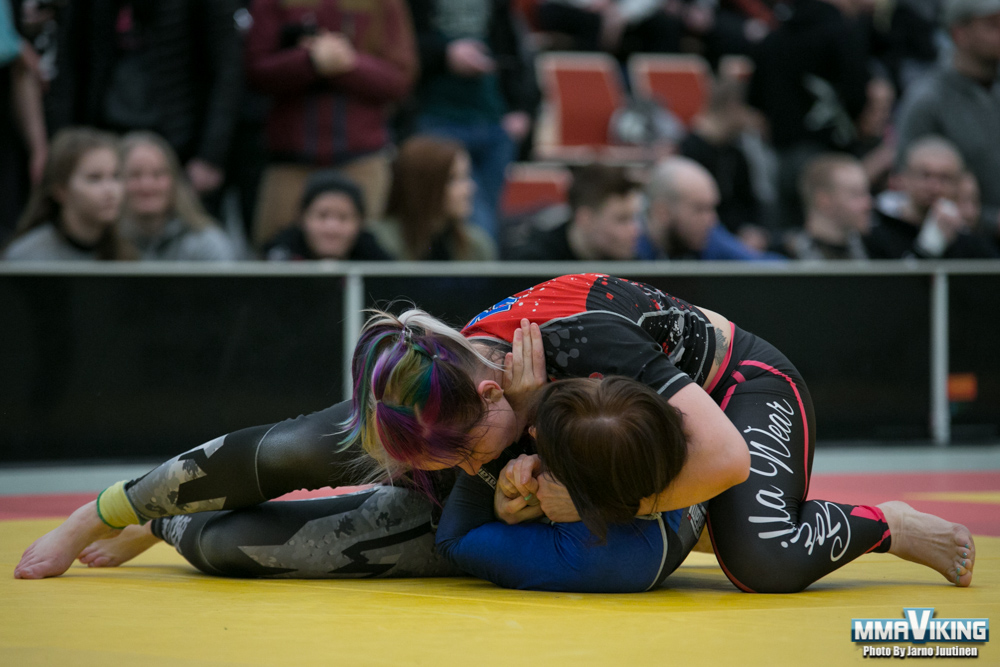 Suvi Salmimies (6-3 pro MMA) fought in blue belt -66,5kg category winning one fight and losing the second. This performance was enough for the Gracie Barra fighter to gain bronze medal. Salmimies is planning to be back in MMA action in April.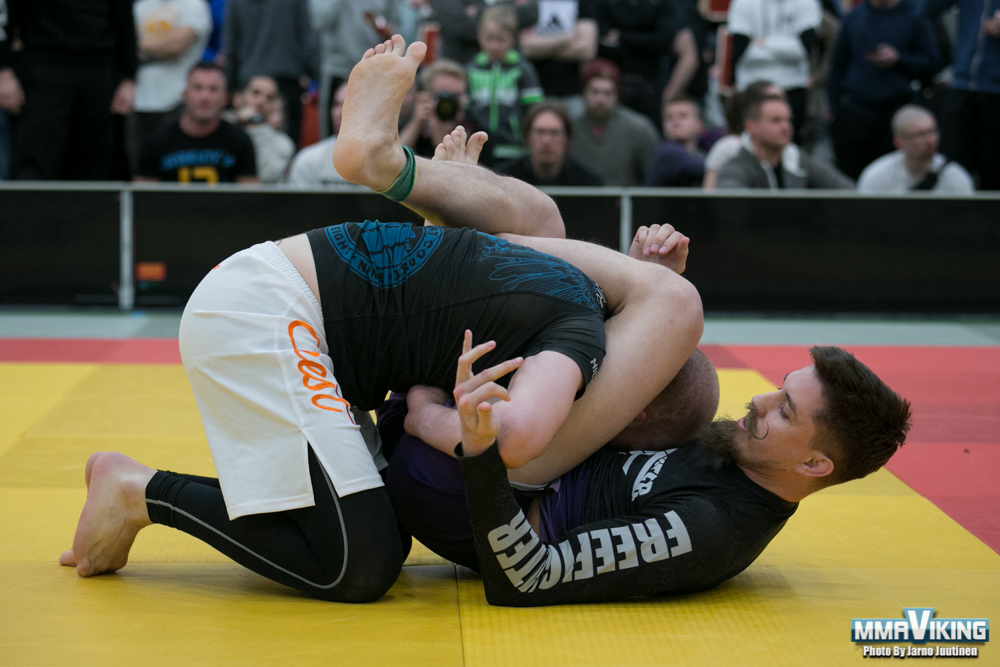 Kennet Mattsson (8-3 pro MMA) representing Team MMA 300 won his first fight by angle lock and second by triangle choke before losing by points in semifinals agains Tommi Räsänen of Hangon Hyrskyt. One more medal for Team MMA 300. Mattsson fought in purple belt -85.5kg category.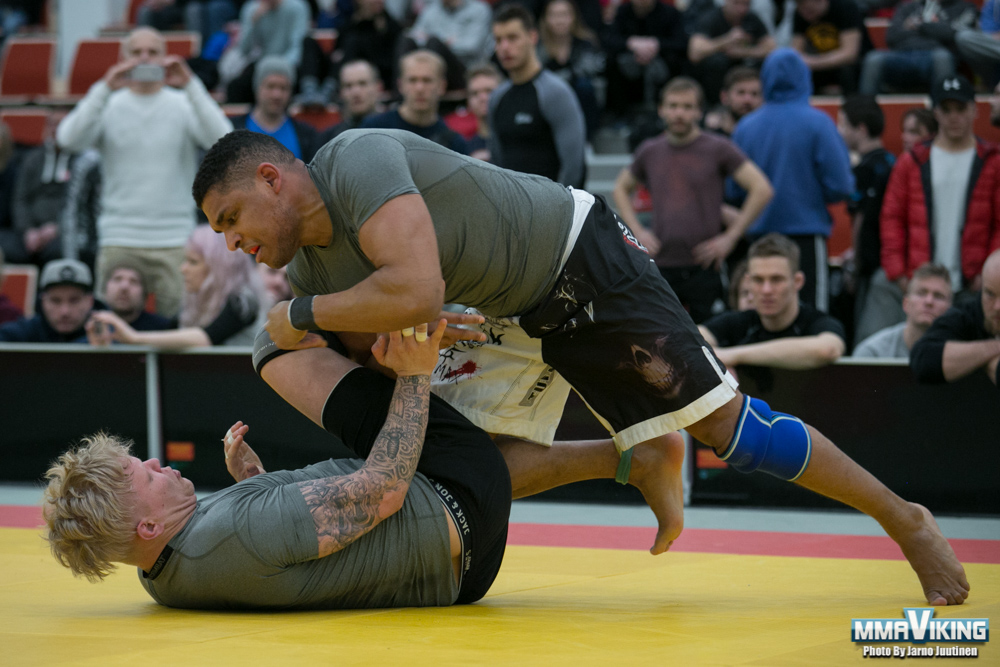 Owen Willberg (1-0 pro MMA, 1-0 amateur MMA), representing Helsingin Painimiehet in blue belt -97.5kg category, won silver by winning first 3 fights of the tournament and losing by submission against Erkka Viippo of Forssan Kamppailijat in the finals.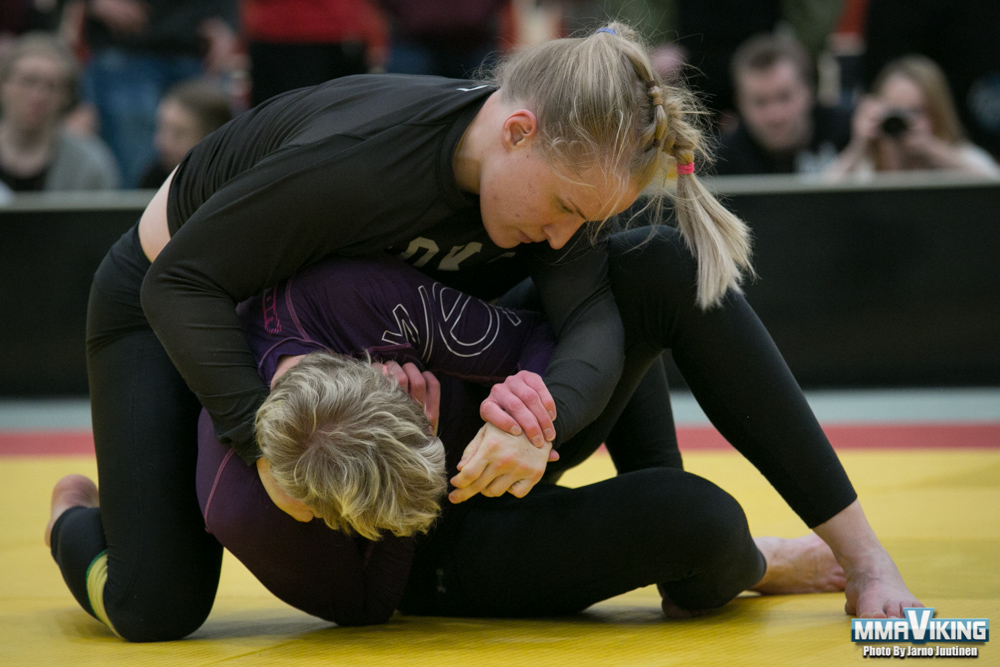 Maiju Suotama (6-3 pro MMA) did not give much chance to her opponents in brown & black +61.5kg category as she took the gold medal to Imatra with 2 rear naked chokes. Suotama's MMA resume contains multiple fights abroad including one agains the former UFC champ Miesha Tate.