"The Grin" has never been more ready in any way. He has improved his boxing skills, hardly needed to loose any weight for the weigh-ins yesterday, AND he is focused for tonight's bout at UFC on Fox 6 in Chicago.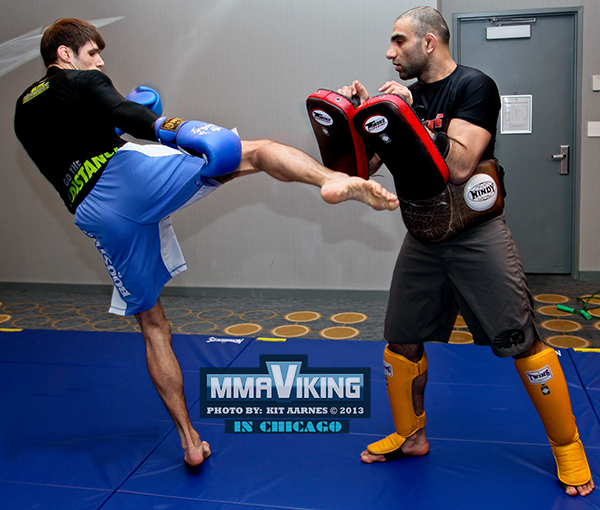 One of his Frontline PRO Team training partners, Thomas Moon Lee – who is also a commentator for Eurosport, and a fighter legend – had this to say about Simeon:
"Simeon's opponent in Saturday's fight fits him well, I think. If you look at the statistics, you will find that Simeon is more of an all-round fighter. David Mitchell's strength is on the ground, but he is not better than Simeon on the ground. Simeon is in better shape and stronger than ever. He has worked hard on his defense game, and his boxing skills have improved since the last match.
 He is ready to prove that his opponent in Toronto just had a lucky hit."
Simeon is in Chicago with his boxing coach, Jonathan Espolin-Johnson. Together they have been preparing for the past 3 months to improve Simeon's skills on his feet in the octagon.
We give you exclusive insight to The Grin's last days of preparation with Jonathan in Chicago.
Exclusive Video
By Miss skOOm and Kit Aarnes