Reza Madadi tells Kimura.se that he has declined a bout with Paul Sass.  The offer from the UFC was to meet Sass on February 16 in London.  Another Nordic fighter in Gunnar Nelson has already agreed to be on the card.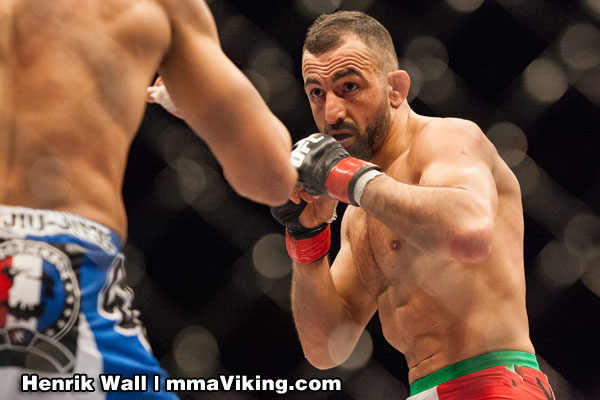 Madadi explains that the timing for a bout so soon would not allow for proper training camp. Mad Dog has a business trip to Dubai, where he spent two weeks to record an instructional video with MMA techniques for a TV channel in Dubai, which doesn't allow to take a fight so soon.
Sass has since been matched with Danny Castillo. Sass has 13 wins and 1 loss, and lost his most recent bout by submission at the hands of Matt Wiman at the last European UFC bout in Nottingham in September.
Madadi says that "I never say no to an opponent, but want to be well prepared when I do it. If the UFC still wants to see a match between me and Sass, I will do it without any problems a little later than February."
Madadi is one and one in the UFC, dropping a controversial decision to Christiano Marcello in Rio at UFC 153. His overall record is 12 wins and 3 losses.