No matter whether you're a martial arts beginner or a seasoned pro fighter, this is your opportunity to develop your Muay Thai or MMA skills at MMA Academy's Summer Camp 2012. The camp is held just outside Stockholm, and for five days Wednesday through Sunday, June 27 – July 1, you get coaching from some of the best in the world, among them coaches with vast K-1 and UFC experience. For more information and registration visit www.mmaacademy.se.
Hear it directly from Brandon Vera, Andreas Michael, and Bobby Rehman
MMA Viking interviewed MMA Academy founders Noa Fridmark and Linus Johansson prior to last year's camp, and was able to be on hand to see the excellent training and friendly atmosphere in the lake-side setting about an hour south of Stockholm last year.  It's an experience that shouldn't be missed by any practitioner learning to develop their skills in a fun and relaxing atmosphere.
Last year campers, including pros and practitioners from around Europe, were also treated by seeing Alexander Gustafsson get ready for his UFC 133 bout.  Below is a photo of Papy "Makambo" Abedi and Gustafsson warming up.  With Andreas Michael, Gustafsson's coach, back  at the camp again this summer, perhaps we will see Gustafsson again.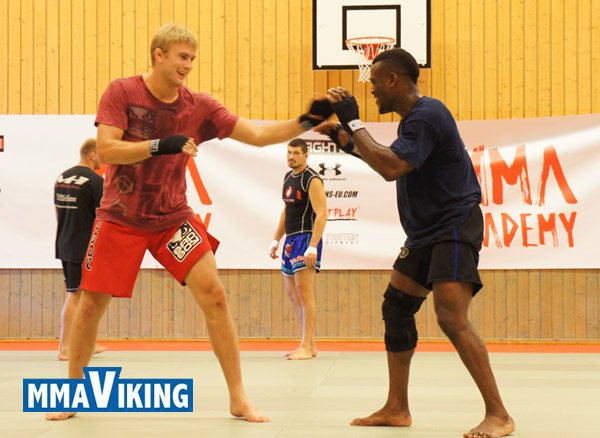 "Our long-term vision is to establish MMA Academy as the undisputed number one MMA and muay thai camp in all of Europe." – MMA Academy
The major change for 2012 is that all MMA and muay thai clases will run the same week – and only two groups per style. They are recommending to choose whether you want to do muay thai or MMA (the camp schedule don't allow you to do both) and then hurry up with the camp registration – most likely all spots will be full long before summer.
"Long live MMA Academy!!! Now I'm home from the best Summer Camp in the world. A wonderful week with the nicest people. I think I've found my game, how I should fight and wrestle in MMA." – Rami Aziz, rising star on the Swedish MMA scene
All instructors for Summer Camp 2012 are not yet finalized, but they are assuring superb instructors again – no matter whether you will take our MMA or muay thai classes. They will most likely have at least 3-4 instructors with recent UFC experience at the camp! Beat that if you can!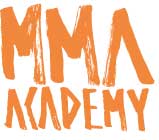 At the camp there will be six to seven different instructors, some exclusive for those taking the muay thai classes, some exclusive for those taking the MMA classes. As of today, they are very happy and proud to announce that three of their favorite instructors from previous camps will come back this summer, including :
Andreas Michael – The best striking instructor in Europe and one of the most merited boxing coaches in the world – nowadays also the main coach for UFC rising star Alexander Gustafsson. Andreas will teach at both the muay thai and MMA camp.
Larry Lindwall – One of the true legends of Swedish muay thai. A former multiple world champ in muay thai, and the winner of two prestigious K-1 tournaments. Today he's the main coach for some of Sweden's finest and internationally most successful thai boxers. Larry will teach at both the muay thai and MMA camp.
Joakim Engberg – A true MMA genius with ground-breaking pedagogical skills. As the main MMA coach for Alistair Overeem during his preparations for the much-hyped fight against Brock Lesnar, we are pretty confident in Joakim's MMA knowledge. Don't miss! Joakim will teach at the MMA camp only.
Slide Show from Last Summer
MMA Academy has some final word of advice – even though all camp instructors are not yet official, we truly recommend you not to wait too long to sign up for the camp. This summer we only offer half as many spots for MMA campers and muay thai campers respectively compared to previous years – so they might fill up quickly.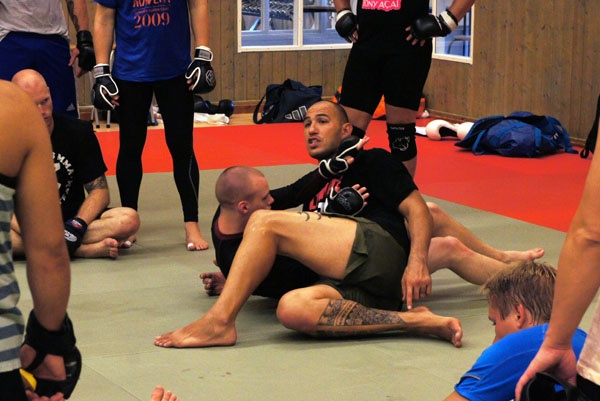 "The mix between training and social time has been completely fantastic and I've got to know lots of nice people with the same passion as myself." – Jens Holmberg, club Vaxjo Titans
For those that haven't been to the popular camp before, it held in an idyllic Swedish summer setting with their very own lake.  They also "really put an effort in making the athmosphere just the way we want it – warm and welcoming, making sure all participants are having a great time. Simply put, a good old summer camp – for fighters."
For more information visit www.facebook.com/MMAacademy.se and for more information and to register visit www.mmaacademy.se