Khamzat Chimaev (7-0) beat John Phillips (22-10) at UFC Fight Island. The Sweden-based fighter was victorious on Yas Island, Abu Dhabi up a weight class in the middleweight division.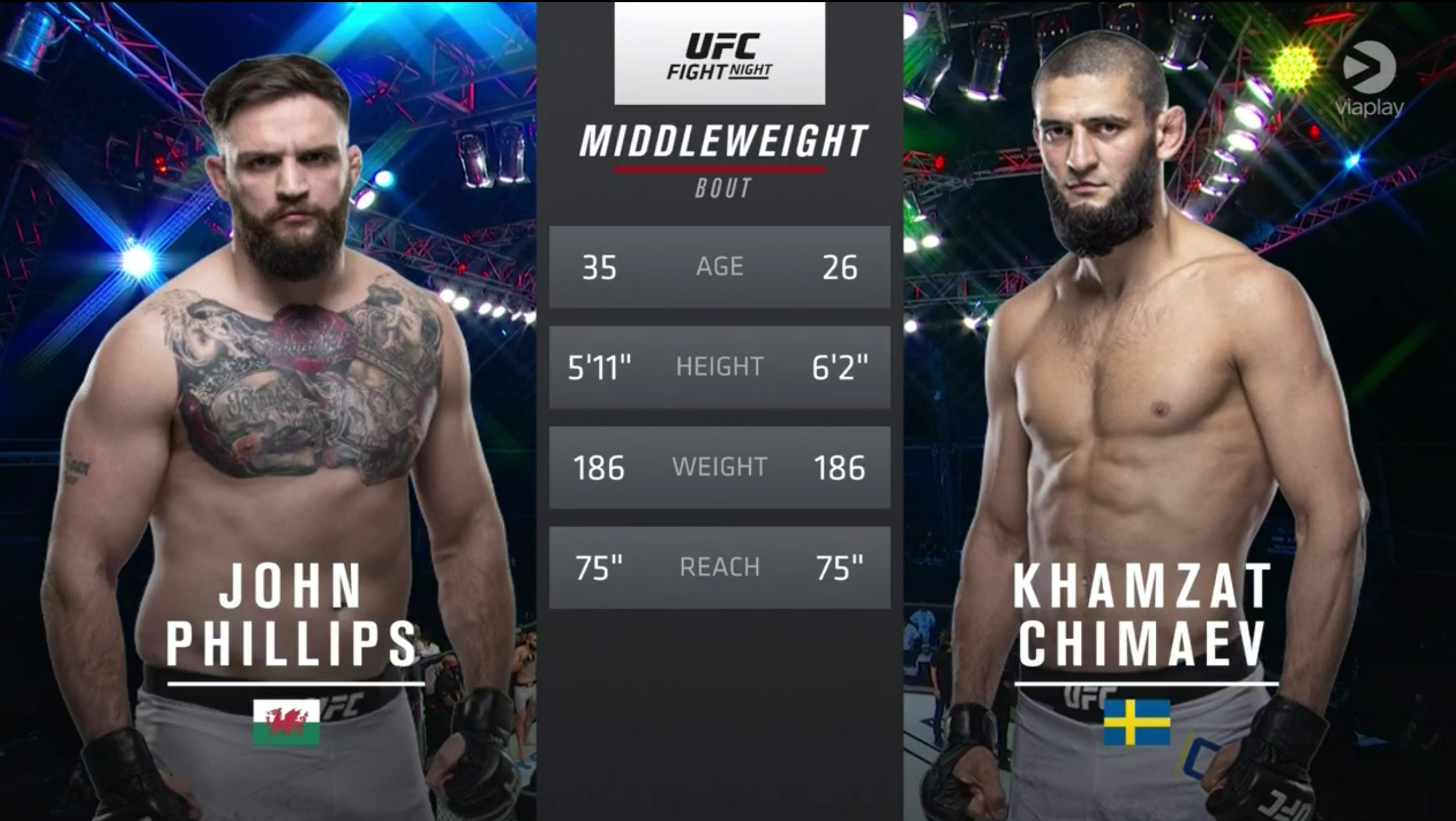 Chimaev with a quick kick and then double leg take-down seconds within the fight.  What an explosion!  Khamzat on top and immediately starts with ground-and-pound.  Reza Madadi yelling instructions as the Allstars Training Center fighter that lands more and more punches as he controls position and takes back.
Two minutes into the fight and Phillips is bloodied, taking punching from behind and more and from the side.  Just a mess as John is bleeding all over his face.  It is all Chimaev as Phillips can't move and sits on all fours taking shots.  And somehow it makes it through 5 minutes.  A beatdown for each second.
To start the second round, it takes 10 seconds for Chimaev to get the fight to the ground with a double-leg.  Khamzat is taking over from where he left off, but now landing an elbow.   A quick transition as John looks for safety, but the Swede immediately snatches a D'arce choke and it is tight.  There is the tap and Herb Dean jumps in at the 1:12 mark of the second round.  Flawless win for Chimaev in the prelim headliner.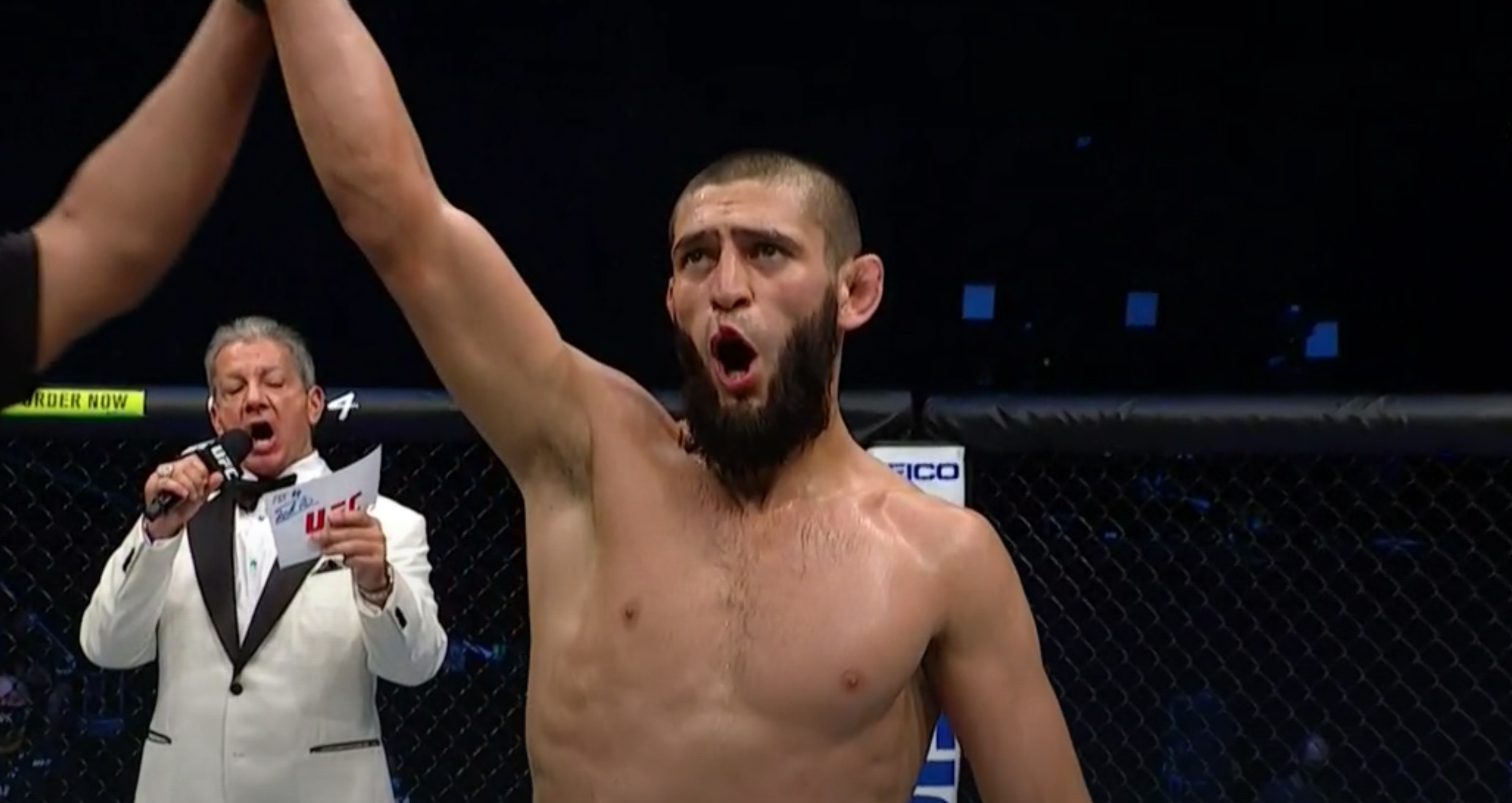 "My coach says to take him down and smash him… I did this." says the Allstars Training Center fighter that claims he is ready to fight again on fight island and will be the welterweight champ.