At just 16-years-old, Norwegian Jon Vetle Furuheim wants to be 'one of the greatest in MMA." says the Frontline Muay Thai in Oslo to MMA Viking during his recent trip to train at Team Alpha Male in Sacramento, California.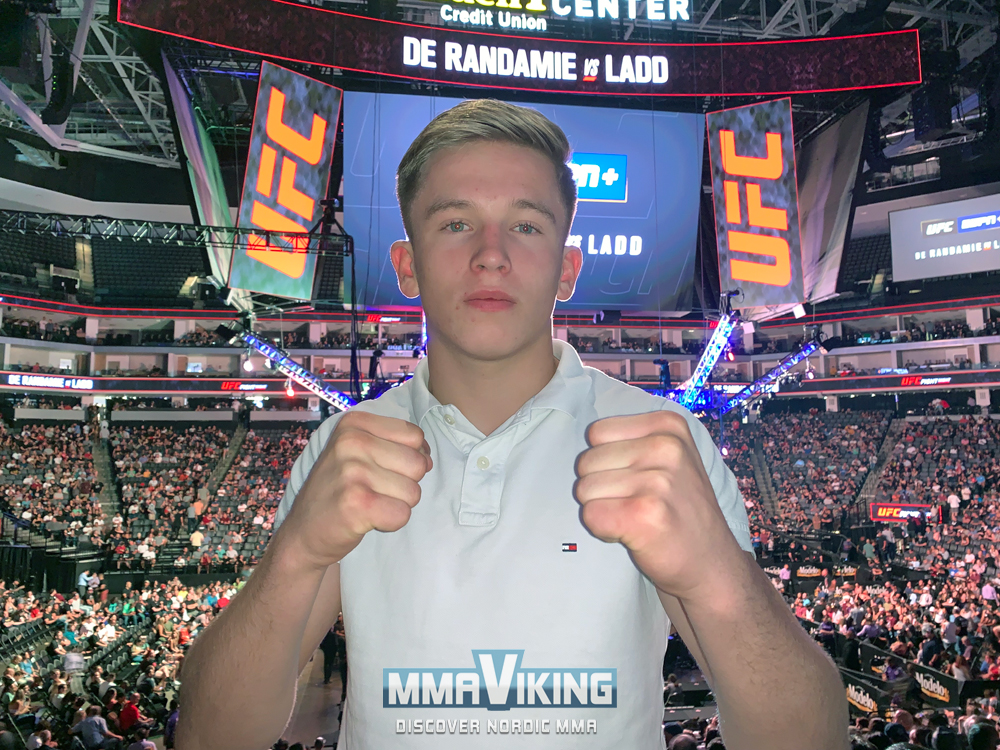 While grandiose goals from fighters are easy to say, Furuheim already has distinguished himself as an elite martial artists in his young career. The Norwegian "Wonderboy" boasts such accomplishments as 2x ISKA European Champion, 2x ISKA Scandinavian Champion, 3x Nordic Open K-1 Champion, 2x Nordic Open Kickboxing Champion, K-1 official world champion, ISKA k-1 world champion, and ISKA Muay Thai world champion twice, plus grappling tournament titles, and most recently becoming "champ champ" by taking the 125 lbs Cage Warriors SE belt and most recently the 135 lbs strap.
"I have had this goal and drive since I was 7 years old. I love what I do and I think that is one of the main things to stay motivated and always evolving."
"We mailed around to few gyms on the first trip over to the USA. And the gym that gave the best response and said that I could train with the pros if I had that level was Team Alpha Male (TAM). After the first trip there it was a no brained that I wanted to go back there. The training and the way they took care of me was fantastic. They are also known for their wrestling something I feel is hard to train at that level in Norway. And of course the talent they have in 135-145 lbs division." says Jon that was back in Sacramento for training this summer, where he was also able to catch the UFC event featuring the biggest local star and TAM owner Urijah Faber.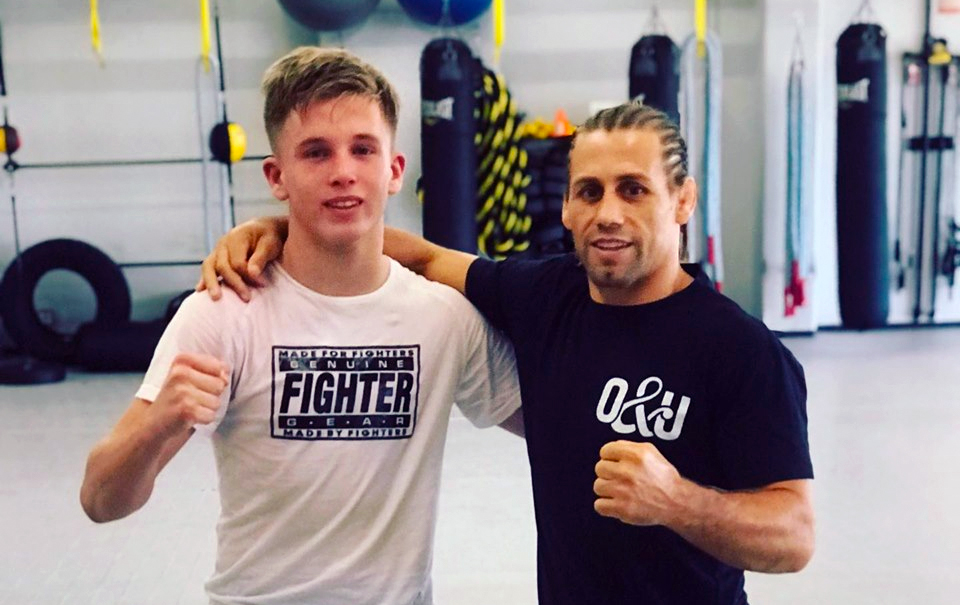 "The training was amazing and I learned a lot of new things and I feel after every trip my ground game goes up a level. With training partners like Urijah, Cody Garbrandt, and Clay Guida you need to push yourself everyday."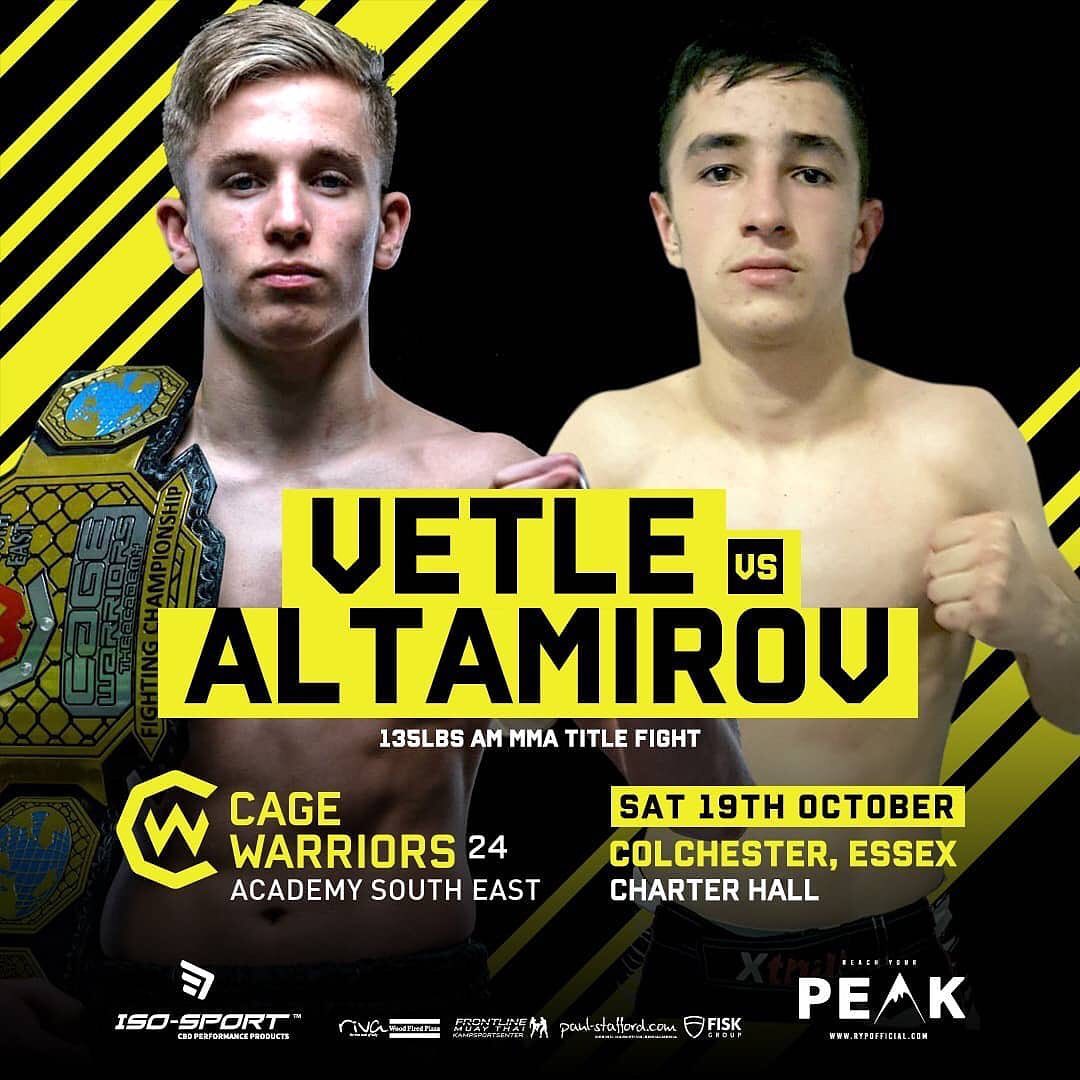 "Controlled aggression!" says the fighter that captured the Cage Warriors Academy SE 125 pound belt and now looking to defend his 135 belt. "I feel a lot of people overlook me as a grappler and get burned cause of that. 3 of my 4 fights I have finished on the ground and feel I'm comfortable anywhere."
"It's hard for a junior to get MMA fights so I will be looking at grappling tournaments, boxing, and muay thai bouts. But the 19 of October I'm defending my Cage Warriors Academy SE 135 title against a 18 year old 5-0 Dagestan fighter that's living and fighting out of Belgium. So I'm looking forward to this and really hope that it won't be a pullout."