If you're about to begin practising MMA, you've probably asked some initial questions from yourself. Why did I choose this sport? Do I want to become a fighter? Do I have what it takes to be a fighter?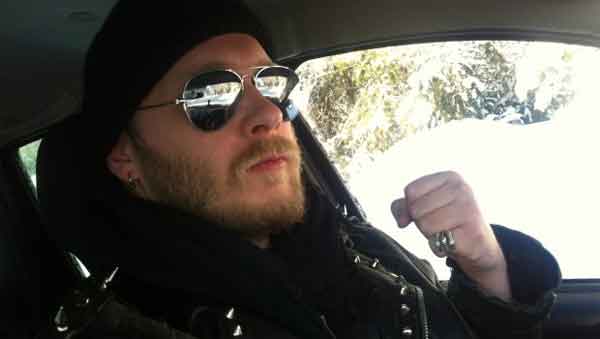 My name is Tuomas Karhunen, I'm a 31-year-old rock musician from Finland but I live here in Sweden and I'm a complete beginner to mixed martial arts. Yesterday I had my very first MMA training session at Allstars Training Center in Stockholm. The session was about cage work and it was coached by Alexander "The Mauler" Gustafsson. But wait a minute, how did I end up training cage fighting with professional UFC fighters? Let's go six months back in time and I'll tell you.
DISCOVERING MMA
Because my life is very hectic, full of gigs, studio recordings and traveling, I don't have time to watch TV or to follow the news that much. I remember seeing some episodes of The Ultimate Fighter reality TV show some years ago but I really had no clue what MMA was about, in my mind everything was just labeled under the term "UFC" or "ultimate fighting" without really understanding the concept. That was until last autumn. I watched a travel show about different martial arts and MMA was featured in it. Immediately I saw this honesty and raw beauty in it, and I noticed that it's the most extreme combat sport out there.
I became addicted to watching UFC fighting events and The Ultimate Fighter seasons on DVD. Then I noticed also other MMA events, and soon after I began following women's MMA. While watching all those bouts and events, the thought of doing it myself began to fascinate me. In this modern age with superficial trends of the popular culture, the computer-created special effects in the movies, the endless debates in world politics, the idea of two persons fighting in a cage had a very primitive and a purifying appeal to me. This was something real, something concrete. Could it ironically be that one can experience the biggest freedom in a cage? Free from all the worries of everyday life, free from the advertisement around us, focusing only in the present.
FROM THE COUCH TO THE GYM
The moment I made the decision to start MMA training was when I saw Anderson Silva in action. It was magical. I remember thinking to myself, 'This is art'. Anderson Silva seemed like some sort of Paulo Coelho wizard of martial arts and watching his fights made me see how an extremely violent sport can also be smooth, elegant and beautiful.
So that's how I ended up at Allstars Training Center, and I believe I'm getting the best coaching anyone could hope for. What has surprised me is the level of MMA here in the Nordic countries, especially in Sweden. For example, at Allstars we have four UFC fighters and their coaches, many Brazilian Jiu-Jitsu black belts and other professional MMA fighters as coaches and all the equipment in the gym is top-notch and brand new.
THE BEGINNING OF MMA TRAINING
Preparing for the first class was interesting, there's a lot of stores in Stockholm that sell MMA gear and it was fun learning all the small new things like adjusting the mouthguard to fit my mouth, learning to tie the groin guard properly… and getting used to having them on. Yesterday's class went fantastic but I had no idea how exhausting cage work training really is. I managed to get a little bruised in the head from the cage and a bit sore here and there but that's the name of this game and I love it! Even though I felt like the clumsiest person in there, Alexander Gustafsson's coaching was encouraging and the lack of my Swedish language skills wasn't a problem at all. The atmosphere was friendly and positive and I'm very hungry for the next training session.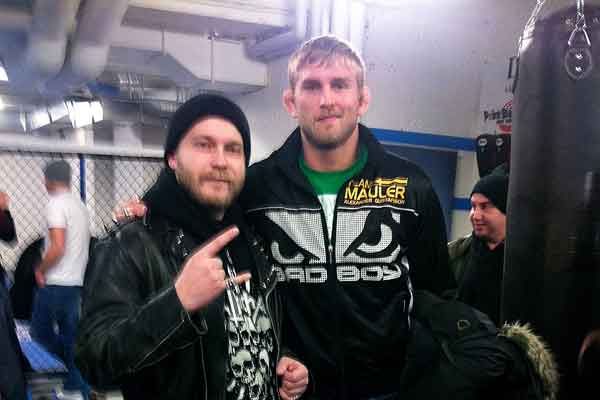 Many of my friends seem to have the idea that MMA training means going inside a cage and just getting beaten up and injured. Let me tell you that this is far from the truth. MMA is an extremely sophisticated sport and the amount of techniques and strategies is astonishing. I've now been hanging out, working out and training out at Allstars for some days and all the people there are very nice and I haven't noticed any ego-stuff from anybody. It really feels like we're a big family there. So if you'd like to train mixed martial arts but you're hesitating because of some prejudices, just go to your nearest MMA gym and see for yourself. It's really fun out there!
FINDING THE FIGHTER SPIRIT
Time to wrap up this article by going back to those initial questions I asked in the beginning. Do I want to become a fighter? Yes, definitely. But do I have that inner fighter spirit what it takes? That I can only find out with time.