Play-By-Play, Results, and Pictures (Updated)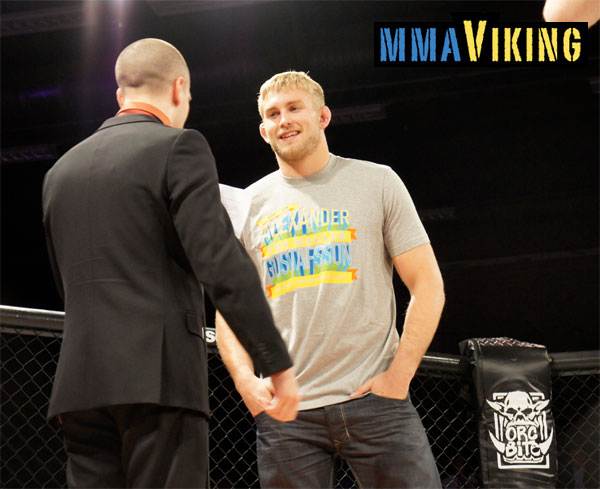 Thanks to Kimura.se for getting the word out on the play-by-play.
Welcome all that found out about the play-by-play on Twitter, too.  11 Fights on this warm night in Gothenburg.
Reza "Mad Dog" Madadi in the house. Looks chipper as always, slapping high-fives as he makes his celebrity-like entrance.  Still riding the high of last week's victory over Rich Clementi.
August Wallen has elected to avoid surgery. He is trying to work his shoulder back to health for a return in October.  Good chat with the veteran and former SMMAF chairman.  More coming about tthis.
The Mauler is also in attendance, and seems to know everyone in his home town. Kids snatching up his "I root for" shirts, and looks to be a nice turnout even with the nice weather and other competing sporting (handball, included) events in town.
Marcus Carnefjord (MMA Västerås, Sweden) Vs Max Hederström (Gladius MMA, Sweden)
Top Gun in the house! Kenny Loggins playing for Gladius fighter… who has aspirations to be a pilot –that inside info is from my man Joakim from mmabloggen.se…. Highway to the Danger Zone FC!
Loud cheers for Hederstrom.
Round 1
After exchange, nice double-leg slam from Hederstrom. He finishes on the ground with a submission about 2 minutes in.
1:58 in 1st round, submission.
Martin Fouda Afana Bipouna (Pancrase Gym, Sweden) Vs. Botan Tokay (GBG MMA, Sweden)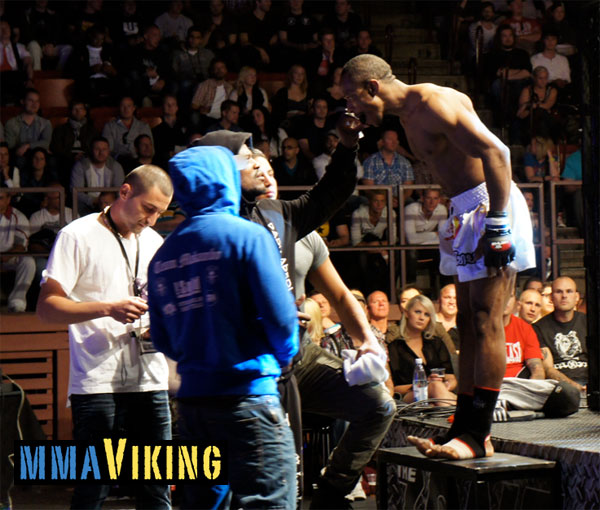 Round 1
Another fight of undefeated fighters. Both 1-0. Scramble in round one. Both fighters rolling around. Triangle locked on by Tokay. Finish in round one at 2:54.
Kakai, BC, and NJie are there to celebrate with GBG MMA fighter. Papy on the other hand supports his fighter, which looks like could have been out for a bit before the stoppage.
Kevin Donnely (Lion's Den, UK Versus) Vs Christopher Wassberg (Gladius MMA, Sweden)
Round 1
Takedown from the UK fighter, but Swede gets out… but taken back down. Fun fight, as Wasberg had triangle locked, then landed big punch. Local on his back looking for subs.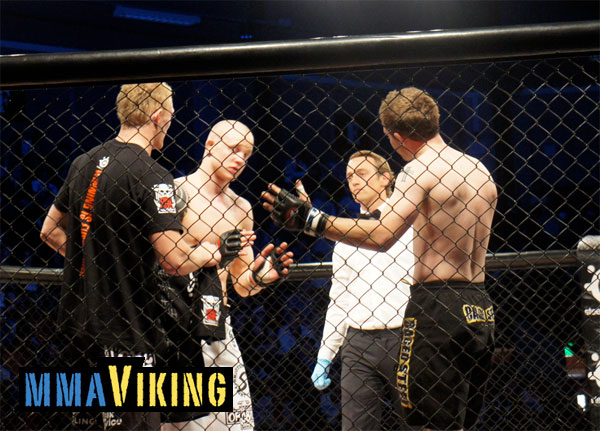 While on his back, the Swede yells out to stop the fight. Swede's shoulder popped out. The fight is stopped in the 1st at 4:36p.
Kate Jackson (Koncept Gym, UK) Versus Hanna Sillén (Vallentuna Boxing Camp, Sweden)
Round 1
Sillen's round. Close exchanges on the feet. Sillen with takedown at the end of the round. Quite a slow, but Sillen may be a little more cautious after last fights quick KO loss.
Round 2
Hanna seems to be taking control. A little flare with a spinning back-kick, then a big right.  Sillen starting to show that she is the stronger fighter.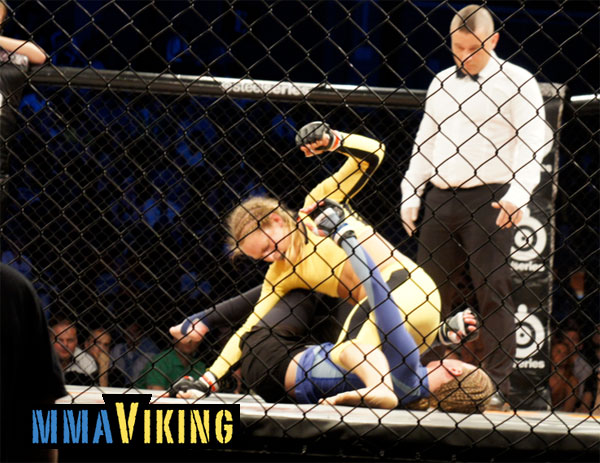 Round 3
All Sillen. Opening up a can of whip-ass to start the 3rd. A few more spinning back-kicks. The two clinch, which seems to help more of the UK fighter.  Sillen has good damage in third to lock-up the fight.
Unanimous decision for Sillen.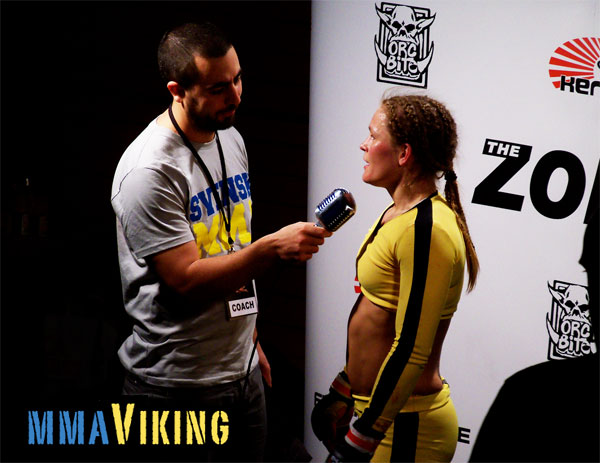 Petras Dirgelas (Knight of Plunge, Lithuania) Vs. Tommy Blom (Gladius MMA, Sweden)
Round 1
Nice exchanges. Local Blom gets cheers, and rips some low right-kicks. The Lithuanian isn't backing down and has landed some nice jabs.
Wow. low kicks are landing for the Swede, but next comes a highlight reel headkick. Shin to face. Good night at 4:19 in 1st round.
Danielle West (Pancrase London, UK) Vs. Elina Nilsson (Gladius MMA, Sweden)
Round 1
Wow Elina Nilsson laying some leather on her UK opponent Danielle West. Good damage, but West looking to take the fight to the ground. Good takedown defense from Swede so far. And just seems stronger. BIG punches from local. Another take-down attempt by west, but decent sprawl keeps it standing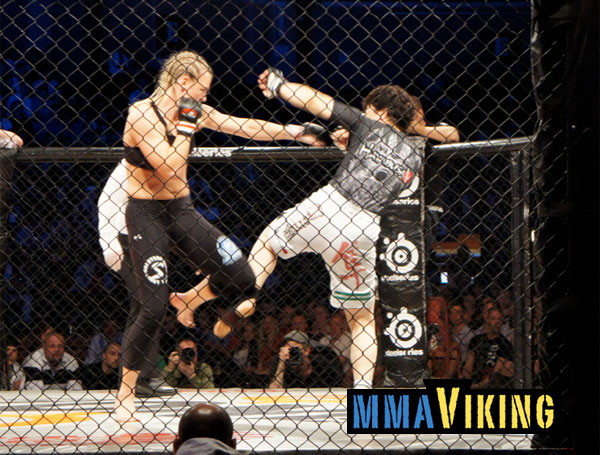 Round 2
What a scrap.  Both fighters are slinging punches.  Eventually the Swede's punches as UK fighter drops at 3:45 in 2nd round.  What a spirited fight on both sides.
Dana do you have $129k for these two?  Fight of the night so far.
Alan Carlos (GBG MMA, Sweden/Brazil) Vs Alexander Prodér (Adrenaline Fighters, Sweden)
Round 1
Alan Carlos takes the fight to the ground. The Brazilian looks great on top, and controlling the fight. First a reverse triangle, then a finish with some type of Kimura or armlock.
Submission victory for GBG MMA in 1st round, 3:11 to be exact.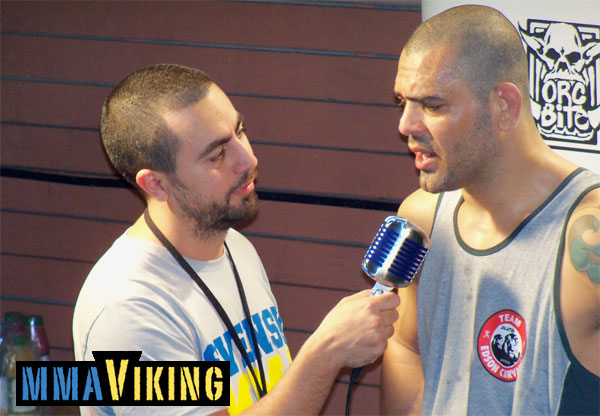 Istvan Kalmar (Szte Ehök Club Szeged, Hungary) Vs. Eddy Bengtsson (Gladius MMA, Sweden)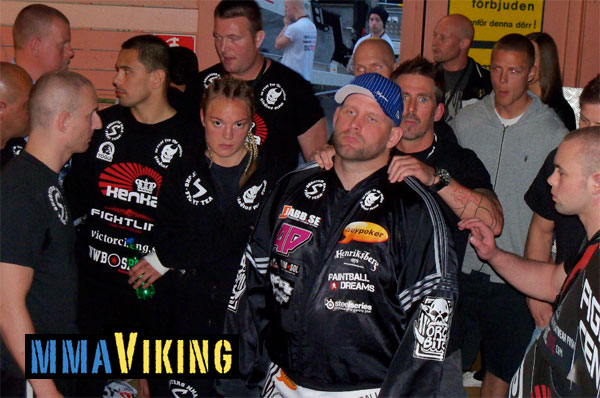 Round 1
Eddy with awesome lateral drop!!!!! Wow… that's the type you do in practice on big mats…. Eddy finishes easily when on the ground.  1st round submission.  50 seconds of work for the former Olympic wrestler.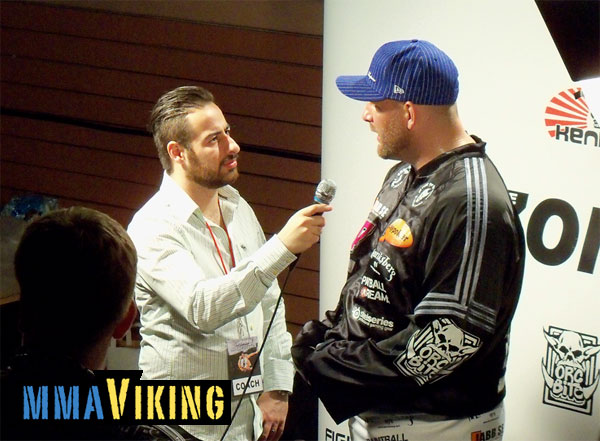 Paul Reed (Olympians MMA, UK) Vs Martin Svensson (Frontier MMA, Sweden)
-66 kg for Title Fight Featherweight
Round 1
Paul is in the ring… Slow for the first minute. Paul falls to his back… not sure how much of a punch landed to make that happen. Svensson on top for much of the round, then Reed takes control with a take-down and hammer fists to finish the round.
Round 2
Reed takes a head-kick. Svensson take's Reed's back after a reversal, and locks up a body triangle. Swede in control two minutes in.
UK fighter takes control with top control and hammer fists, but Swede gets on top at end of the round, but not much if any damage done.
Round 3
Reed almost locks a submission at the beginning of round 1. A tight guillotine, but Svensson gets out. The ref then stands-up the fighters. Svensson with a flying knee, but then tries to pull a guillotine of his own… but it turns out to be a flop to his back.
Let trip gives the Swede's top position, but Reed quickly reverses. Swede threatens with a kimura, but Reeds got his arm tight.
Tough call in this match. Waiting for the judges.
Split decision victory for the Swede, and new champion Martin Svensson.  I looked at the score cards, and one judge had it a draw, but in title fights, a winner must be selected.  The judge selected Reed.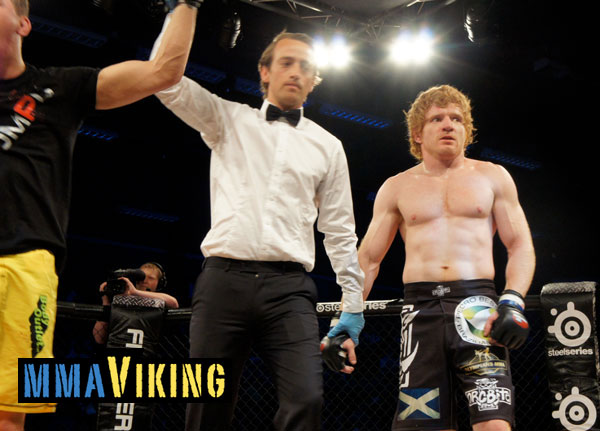 Reed not too happy with the decision.  Svensson's hand is raised.
Would have been nice to see two more rounds for these equally matched fighters. Entertaining match.
Jason Ponet (Pythagore, France) Vs. Besam Yousef (Gladius MMA, Sweden)
-77 kg for Title Fight Welterweight
Round 1
Now in the ring. Swede gets plenty of applause. Slow first 40 seconds.. Until a groin shot by the Frenchman stops the fight for a bit.
The fight goes to the ground, with Yousef holding a tight guillotine, which he tightens and adjusts to finish the fight. Tap at 1:24.
Eric Cebarec (Snake team, France) Vs. Victor Cheng (Gladius MMA, Sweden)
-84 kg Title Fight Middleweight
Round 1
Nice knees from Cheng as the fight starts. They clinch and mix it up. Knee to the groin, sends the French man down.
The fight continues after a long break. Cheng finishes a take-down, after the break and goes straight to work. From inside the guard finishes with KO.  Celebrates with camp.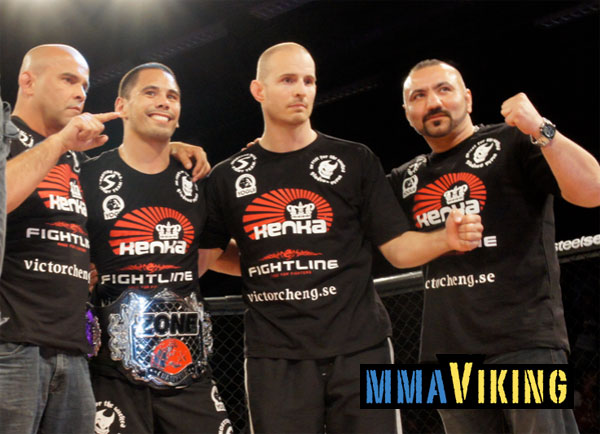 Post Fight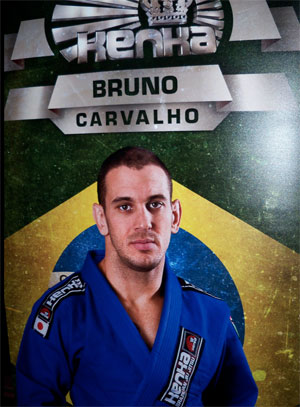 So 5 submission wins for GBGMMA in 8 days!  Someone reminded me on Twitter (this poster at the event may be a clue).  Kakai, Carvalho, and Njie last weekend, and tonight Tokay and Carlos.  The gym is on fire!
Also had a good chat with August Wallen, and hope to publish an article soon with more updates.  Lastly, SMMA's new Chairman George Sallfeldt, and excited to hear about his vision for supporting and growing MMA in Sweden.
On Monday, a protest has been filed with Swedish MMA Federation regarding the decision of the Paul Reed and Martin Svensson title fight at the Zone FC.
Reed lost the split decision, and the SMMAF will return with a decision about the protest on May 29th.