Alexander Gustafsson (18-8) was submitted by Fabricio Werdum (24-9-1) at UFC Fight Island 3 card in Abu Dhabi.  It was a first round armbar for the former UFC heavyweight champion.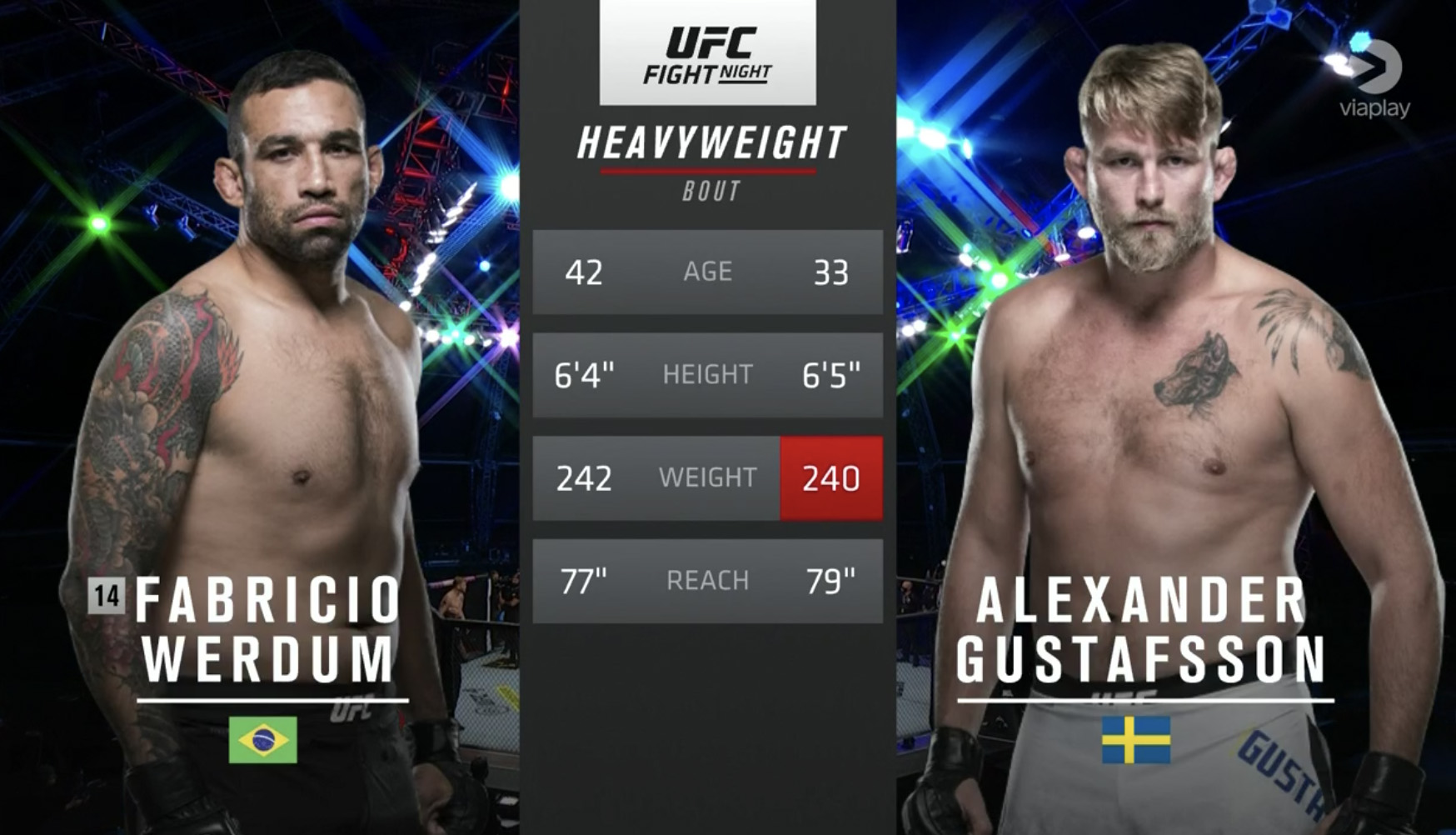 Alex throws jabs to start the bout, then Werdum with a right low leg kick.  Tries another high left kick, but Gustafsson gets out of the way and returns by throwing a few jabs.  Alex is bouncing on his feet, and throws a flurry of punches.
Werdum in on a single leg, but Alex defends the take-down and lands some punches.  But as Gustafsson tries to escape, the Brazilian grabs him and gets back immediately!  Alex in trouble, and now Fabricio has an armbar almost locked in.  Now the BJJ World Champion gets position and forces the tap.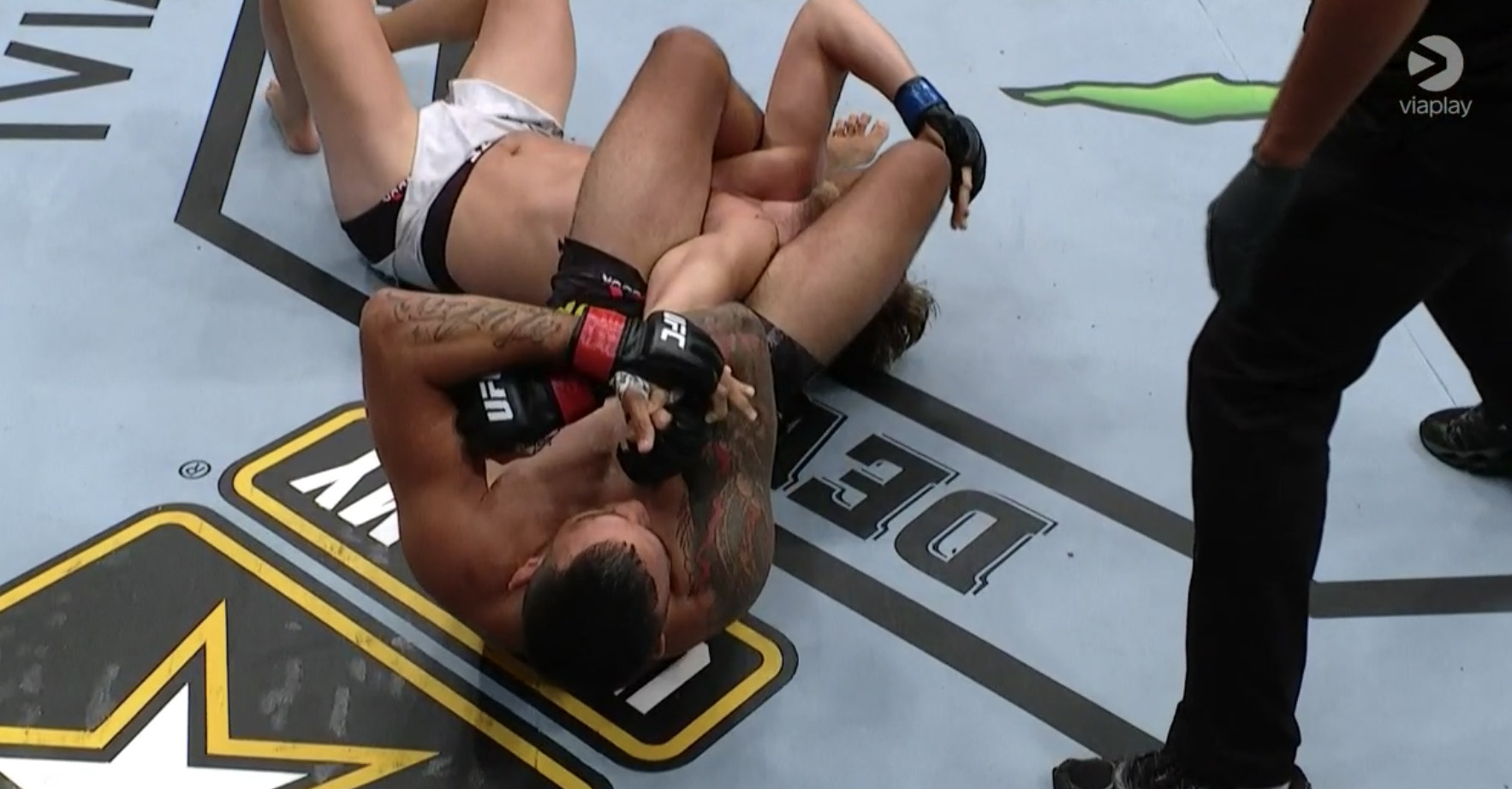 An submission for Fabricio Werdum, and Gustafsson can't believe it.  2:30 into the first round.