Sweden's Khamzat Chimaev (8-0) had one of the quickest UFC layoffs as the "Wolf" stepped back into the cage just 10 days after his UFC win to get another win over Rhys McKee (10-3-1) at UFC Fight Island 3.
Khamzat throws one punch then immediately in on a double-leg.  Rhys defends briefly, but the Allstars Training Center fighter secures a body lock and lifts him in the air and takes the fight into the corner in front of his team.
Punches on top, and just more punches.  Punches and punches, and possible rear-naked choke.  Rhys is tough, but he is just taking shots here.  And the referee jumps in stopping the bout at 3:09.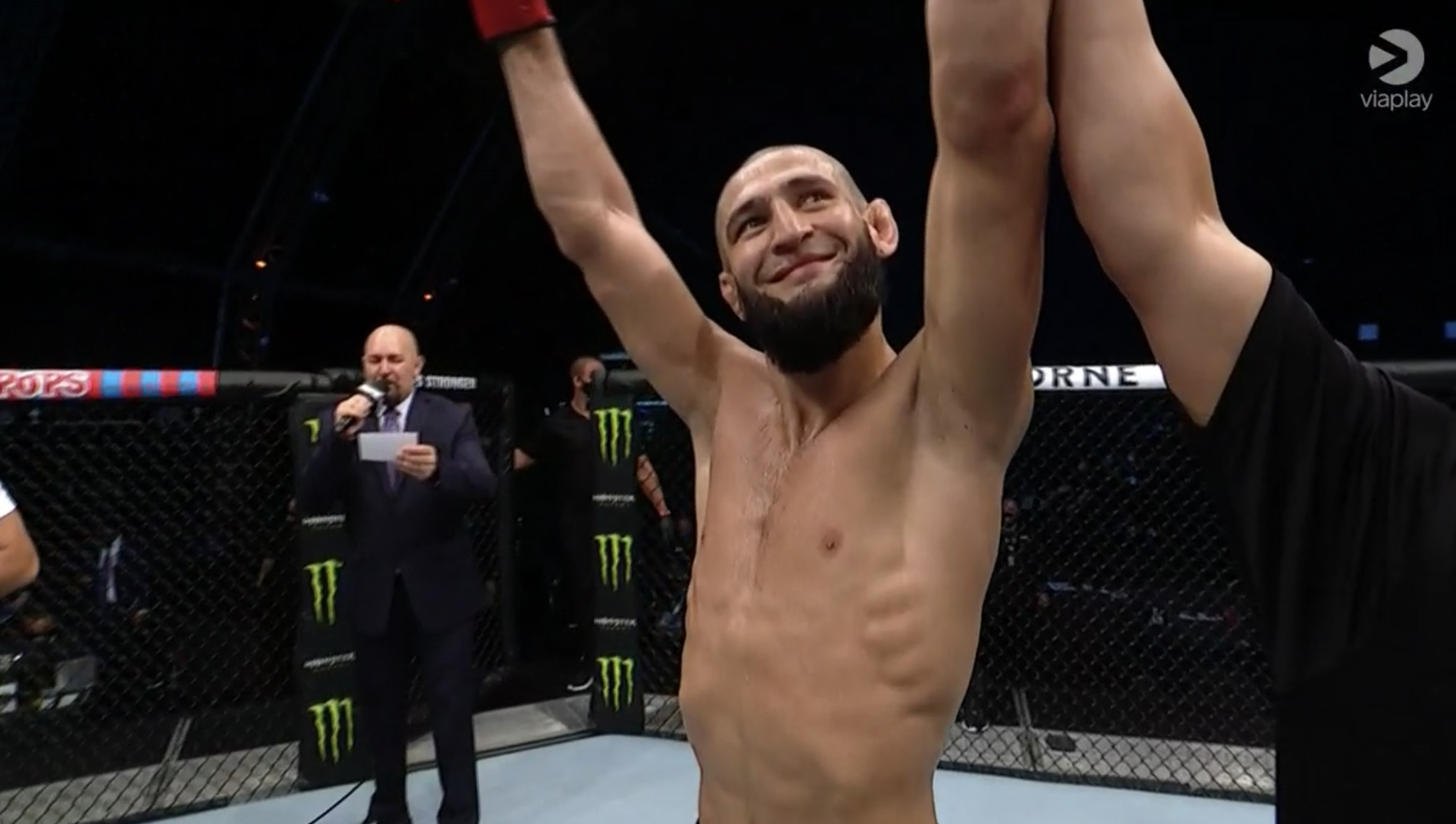 It is the quickest win between UFC fights, at just 10 days between Octagon wins