Nicolas Dalby (18-4-1-1, #2 ranked Nordic WW) was caught with a punch by Jesse Ronson (21-11) leading to a submission at UFC Fight Island 3 in Abu Dhabi.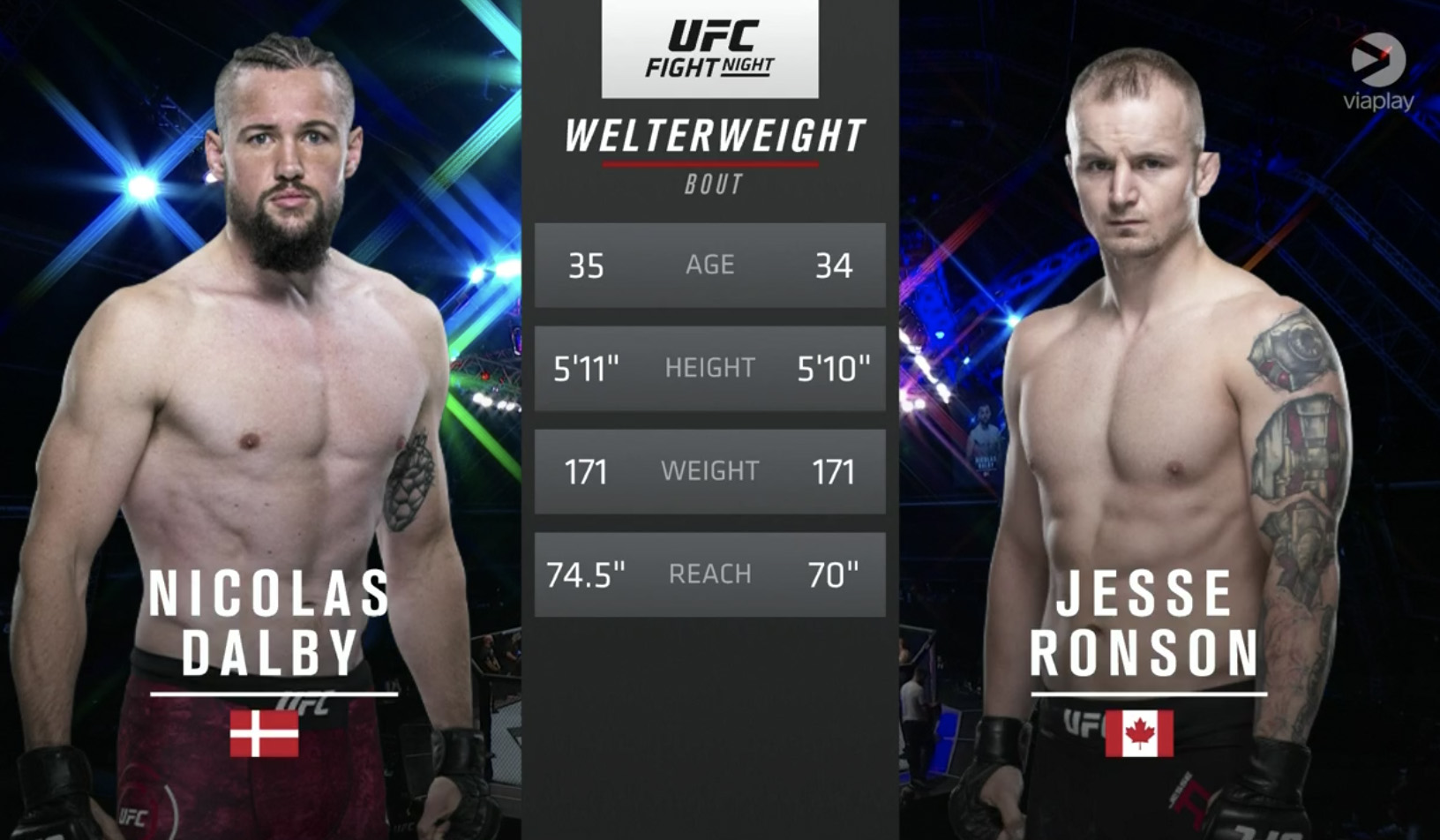 Dalby comes out kicking right away.  The Danish striker is using movement to move in and out, implementing karate kicks.  Good clinch work, and knees to the body then pushes the Canadian up against the cage.
Ronson lands a good kick, then punch.  Dalby returns with kicks two minutes into the first.  Dalby looks much bigger against Ronson that has fought recently at lightweight.  Nicolas moving confidently, but a straight left hand shocks Dalby.  The Rumble Sports fighter is on his back and hurt, Ronson moves to full mount and lands an elbow.  Dalby turns and Jesse snatches a rear-naked choke and the Dane taps.  It is all over at 2:48 into the first round.