Sweden based bantamweight Pannie Kianzad (12-5) beat Bethe Correia (11-4-1) to the pumch on the UFC Fight Island 3 card in Abu Dhabi winning a unanimous decision victory.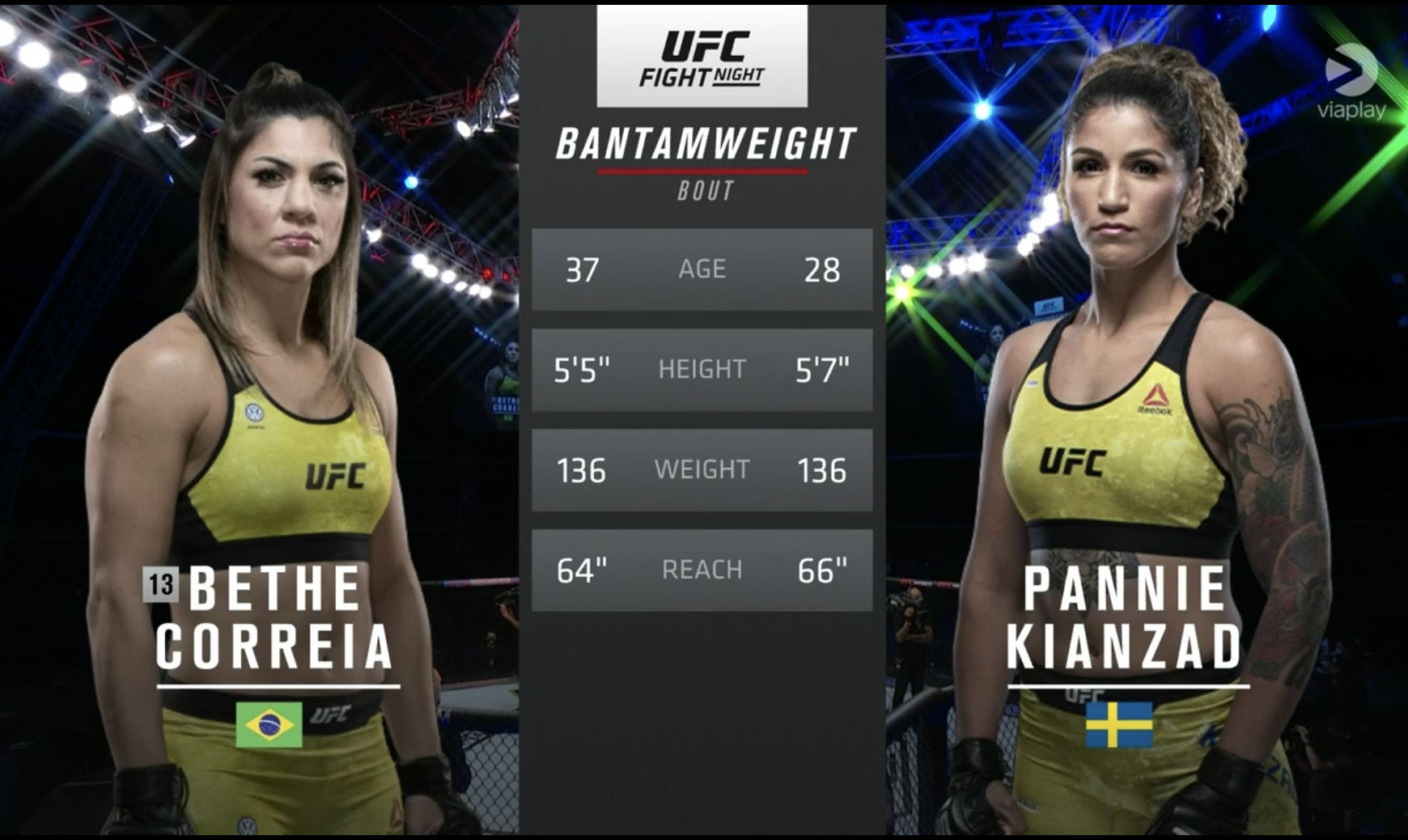 Pannie landed good right hands to start the fight. Correia tried for a take-down as she is getting outstruck, but the Swede defends. Good clinch work from Pannie that is light on her feet. Another right hand from Kianzad that is the faster fighter. Spinning backfist, and this is all Kianzad as Bethe. Correia goes for a high-five with 10 seconds to go hearing the clap, and Pannie just rips a right hand to the face, and another.
More solid striking early form Pannie in the second, but she trips and finds herself on her back. Beth stays on top for over a minute, but back to the feet as the Arte Suave fighter finds space. Left hands are finding their way through from Kianzad, as the Brazilian is lunging.  Might be enough striking in the second to award the second frame to the Swede.
The left jab is so effective and bloodying the right eye of the Brazilian. Correia lands a huge punch and Pannie got rocke3d. Both girls still have power and just throwing down. Three punch combination and the biggest power punches of the fight, and the Brazilian's legs wobble. A shot from Bethe, but Pannie defends.  Solid third round for Pannie.
30-27, 30-27, 29-28 win for Pannie Kianzad by unanimous decision.