33nd edition of Fight Festival will carry on promotion's traditional and well tested format where there's striking arts fights on the card in addition to MMA bouts.  On the MMA portion of the card Finns gets stiff challenges from American and French fighters on the October 5th card in Helsinki, Finland.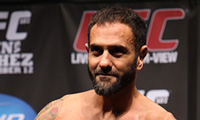 In the main event Helsinki based Lucio "Spartan" Linhares will battle Logan Clark in a fight that will be Linhares' last one. the Brazilian announced earlier this year that he will retire after Fight Festival 33 despite the result of the fight. Linhares and Clark are both highly experienced fighters who have fought even in the UFC.  The American is 4-0 in his last four fights including a submission win over Jake Doerr who Linhares in turn knocked out in his last fight at Fight Festival 32.
Espoo Ring Sharks' fighters Joni Salovaara, Juha-Pekka Vainikainen and Mikael Silander are looking to bounce back to winning ways after suffering defeats to top competition in their recent fights.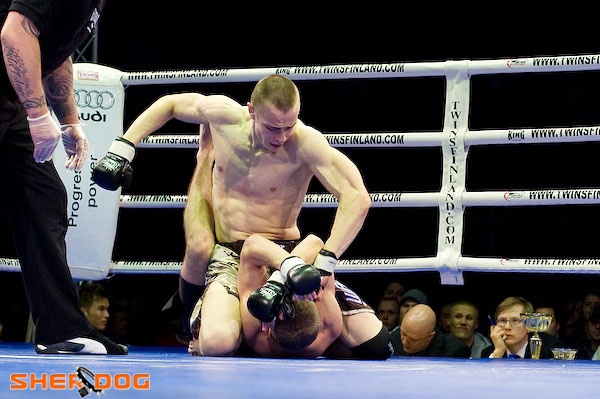 Salovaara will take on former WEC champ Chase Beebe who makes another trip to Finland after dropping a decision to Tom Niinimäki at Cage 22 in May. Salovaara's last fight was in Cage Warriors where he challenged American prospect Jim Alers for the promotion's featherweight belt. The Finn fought with a lot of heart against the tough Alers but was eventually submitted in the fourth round. The match up between the two featherweights should result in a high paced fight.
J-P Vainikainen has lost his last two fights to top talents Shamil Zavurov and Piotr Hallman who beat Vainikainen by decision in April at the MMA Attack in Poland.  Before these two losses the Finn was riding a nine fight win streak. At FF 33 Vainikainen will face off with American up-n-comer Tyler Hellenbrand. Hellenbrand went 6-0 in regional Mid West promotions before dropping a decision to undefeated Tony Martin at Dakota FC in April. Physically strong American has an aggressive fighting style that should match up well with Vainikainen's Diaz-esque striking and constant pressure.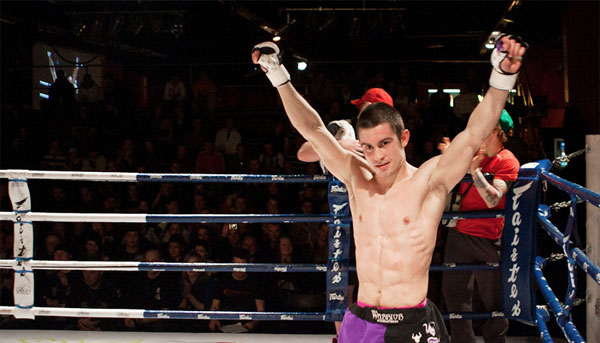 Flyweight Mikael Silander had his moments in the Cage Warriors title fight against Ireland's Neil Seery but in the end it was Seery who pulled off the win by submitting the Finn late in the third round. Submissions will probably threat Silander at FF 33 also when he takes on American grappler  Larry DiGiulio. The stocky American hails from an extensive grappling background as he started wrestling at the tender age of eleven before switching over to jiu-jitsu and MMA. DiGiulio has won majority of his professional bouts by submission.
Finnish welterweight Johan Vänttinen is returning to action after a knee injury that has kept him sidelined since November 2012. Vänttinen will fight Frenchman Mickael Lebout who fought in Finland in May at the Cage 22 event where he got outhustled by ever improving Kai Puolakka. Both fighters are well conditioned athletes who like to press forward so this will probably be an action packed scrap.
Finnish middleweight brawler Timo "Hissy Fit" Suhonen will finally step back into the cage after a three year break. The Finn has been battling with various injuries over the years so it will interesting to see in what kind of shape and form he will return from such a long lay off. Suhonen holds notable wins over highly regarded Swedes Mats Nilsson and Matti Mäkelä. In his return bout Suhonen meets Frenchman Idrissi Abdelghani who has fought in Finland once before. At Cage 19 Abdelghani got submitted in 29 seconds by Juho Valamaa.
In bantamweight action Espoo Ring Sharks Janne Elonen-Kulmala takes on France's Freddy DeBessel, who hunts for his first win on Finnish soil after losing two previous attempts by submissions.
MMA:
LHW: Lucio Linhares (18-8), Finland vs Logan Clark (18-5), USA
FW:  Joni Salovaara (12-6), Finland vs Chase Beebe (24-10), USA
LW: Juha-Pekka Vainikainen (20-7), Finland vs Tyler Hellenbrand (6-1), USA
FlyW:  Mikael Silander (8-2), Finland vs Larry DiGiulio (10-7), USA
WW: Johan Vänttinen (9-3), Finland vs Mickael Lebout (7-3), France
MW:  Timo Suhonen (11-1), Finland vs Idrissi Abdelghani (4-2), France
BW: Janne Elonen-Kulmala (5-4), Finland vs Freddy DeBessel, (6-6), France
Other fights:
Muay Thai women: Gia Winberg, Finland vs Madeleine Vall, Sweden
Kickboxing WAKO world championship FW title bout: Jarkko Jussila, Finland vs Alessandro Patrignani, Italy
Muay Thai FW: Pok Jääskeläinen, Finland vs Adel Ekvall, Sweden
Kickboxing LHW: Jukka Saarinen, Finland vs TBA