Alexander Gustafsson (18-7) will return to action.  The Swede is dropping to his long-time light heavyweight division to face Paul Craig (15-4-1) on September 4.  Front Kick initially reported the news.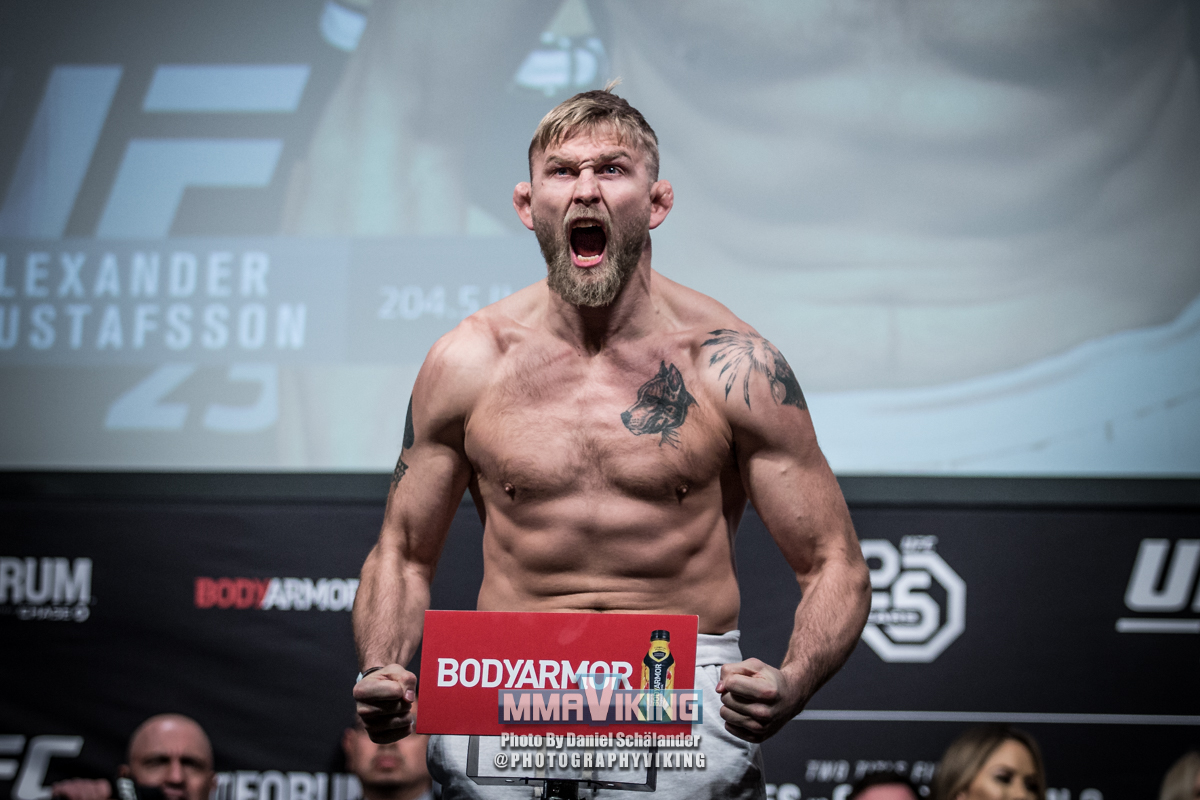 Craig is coming off a Performance of the Night TKO performance at UFC 263 and has not lost in his last 5 UFC bouts.  The Scottish fighter is 33 years old and is ranked as the #12 UFC challenger.
Gustafsson on the other hand has lost three straight bouts starting with a title fight versus Jon Jones, then a loss and subsequent retirement to Anthony Smith in June 2019.  The Swede's last bout was a move up to heavyweight where he was submitted by Fabricio Werdum in July of last year.  He is 34 years old.
No location is set for the September event.