Finn Janne Elonen-Kulmala (16-9-1) was submitted by Farid Basharat (7-0-0) at OKTAGON 26 in Praha, Czech Republic.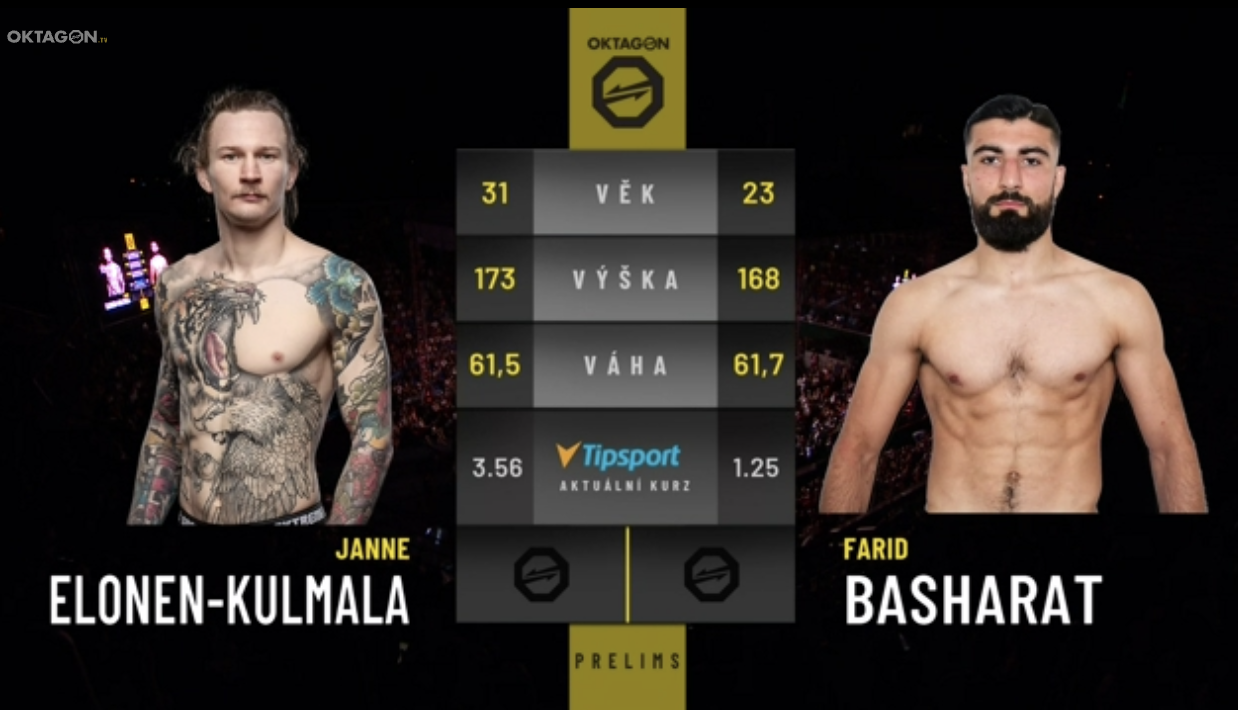 "Jamba" was put on his back to start the bout, but as soon as Basharat took full mount, the Finn rolled through and stood up.  The crowd is packed and an intense fight.  Janne is bleeding near the eye but looks unphased.  He looks for his left jab, but Farid is really quick, too.  The London Shootfighters athlete is throwing kicks, which Jamba is able to catch, but can't do enough to get the take-down.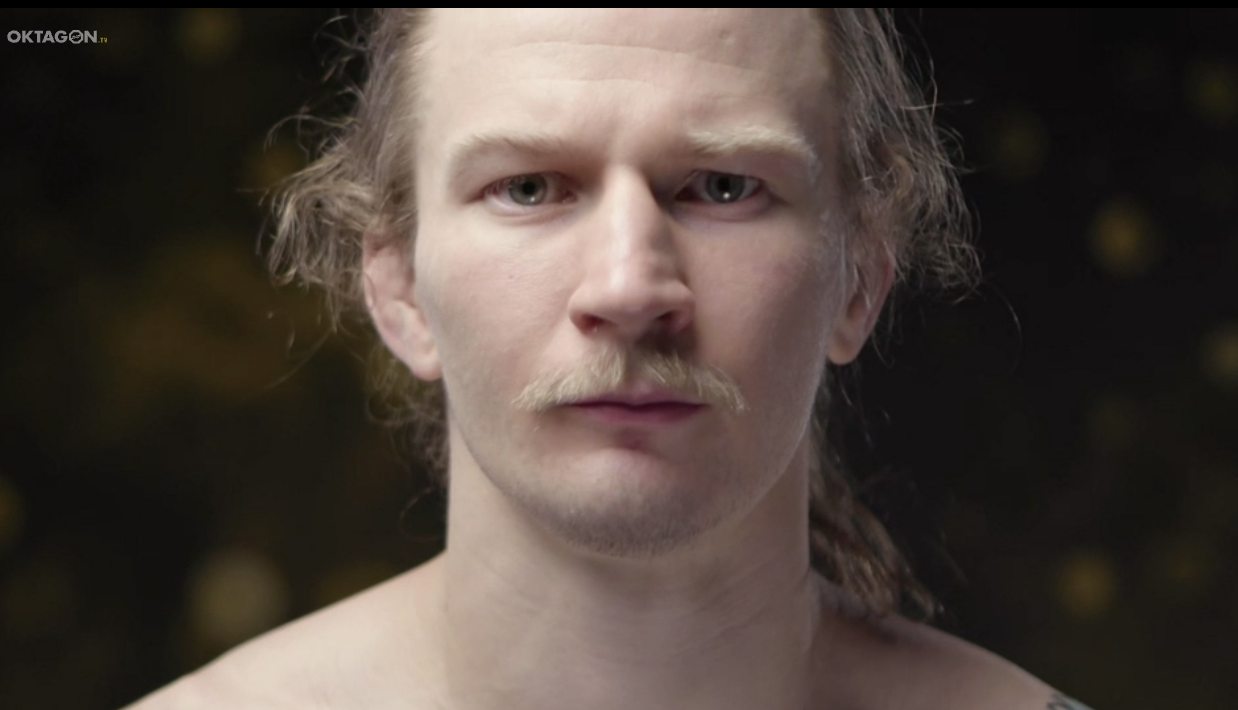 Basharat is now on top again, and postures up to land some good damage to finish the round.  Farid won that round, and Janne in the corner getting some work done between rounds.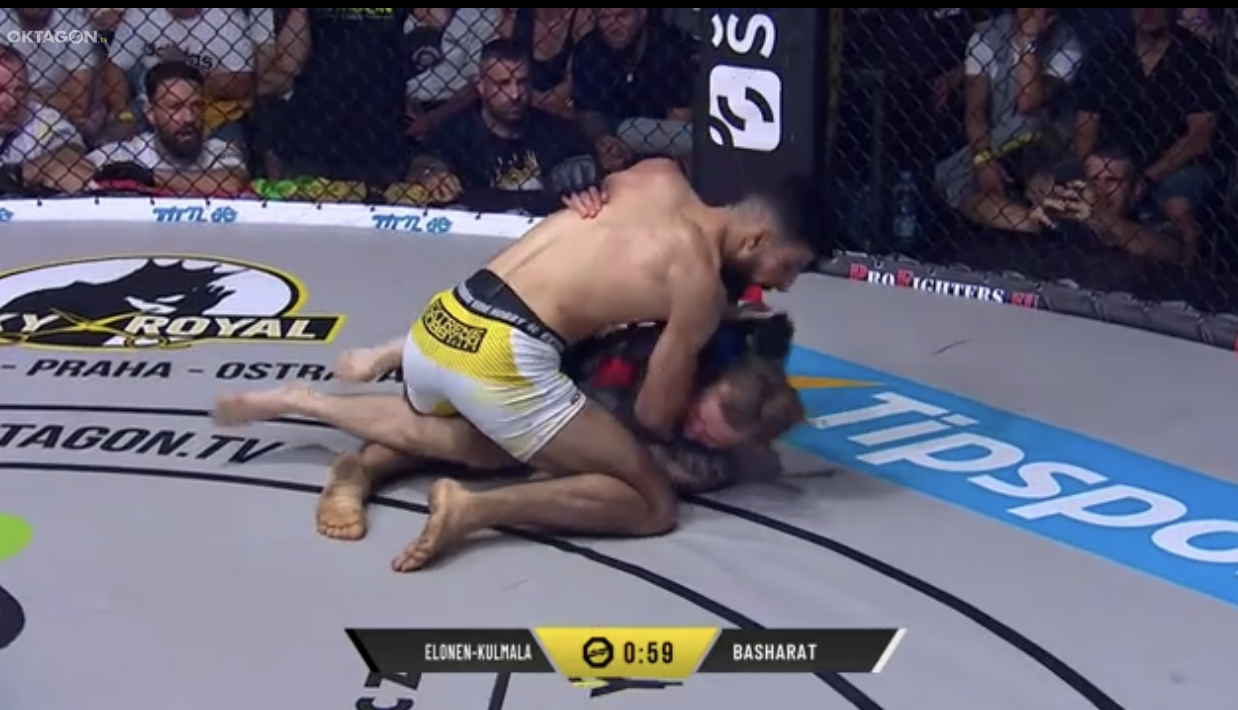 Janne coming out with intensity in the second round and lands several good left hands moving forward.  Good first minute for the Finn.  Nice change of levels for Farid that gets a takedown, as he wants to avoid the striking now.  Jamba's back flat on the mat and challenge getting up.  Janne in trouble as he has his back taken, and now the arm is under the chin looking for a rear-naked choke.  The Espoon Kehähait just can't get out and is getting elbowed and punched from various positions.  Full mount and huge shots from Farid, and Jamba is in big trouble.
Janne slinging his left hand, but Farid is fresher and landing good counter right hands on the exit.  The Finn needs something big.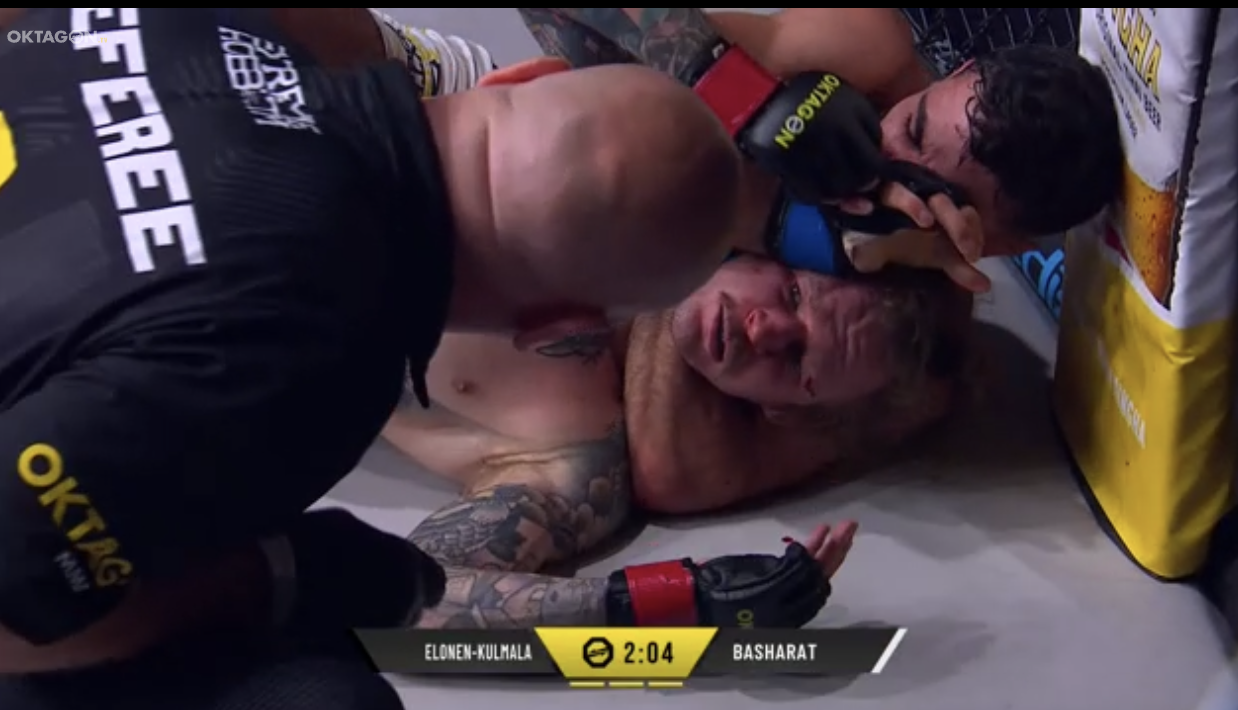 Again, Basharat is on top and not a good position for Jamba.  A rear-naked choke is locked in, and Farid lets go thinking it was a tap.  Then, just did it again (at Jamba's suggestion) and got the finish this time.  A rear-naked choke finish.