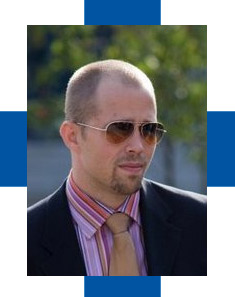 MMA Viking has long had the goal of covering MMA in all of the Nordic countries, and now we are excited to be teaming-up with Joona Pylkäs, the founder of beatingsfromthenorth.blogspot.com to gain additional coverage of the MMA scene in Finland.
"Finnish MMA is doing better than ever" – Joona Pylkäs
Pylkäs started writing about MMA on his blog Beatings from the North in December of 2009.  Since then, the Helsinki, Finland based MMA enthusiast, practitioner, and coach has continued to cover the local scene and major international events on-line and more recently the Finnish Fight Sport magazine.
Let's learn more about Pylkäs and MMA in Finland with introductory interview.
INTERVIEW
MMA Viking : Why did you decide to start writing about MMA?
Pylkäs: I started my blog basically for two reasons. First of all I absolutely love the sport and I like to write about it as a hobby. Secondly I wanted draw more international attention to Finnish MMA events and fighters. At the time Euro MMA in general was getting very little exposure on the net. There were sites like GroundAndPound.de, but while they were doing a good job, I felt that the attention Finnish MMA was getting was minimal compared to the level of events and fighters that we have here. Before I started blogging I had already written stuff like event previews and reports for years to various MMA forums but mostly in Finnish.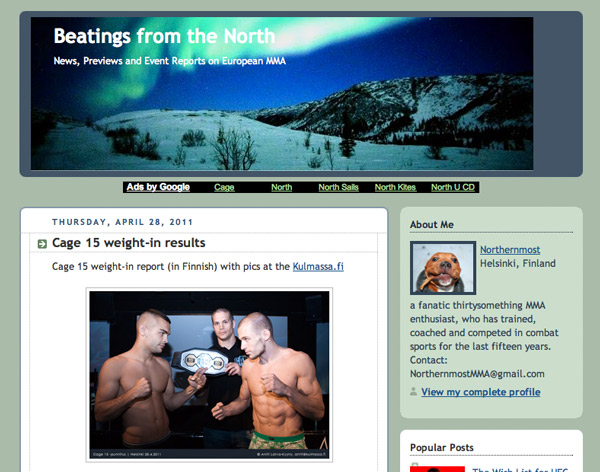 MMA Viking : I notice your blog has been idle for a while, can you share what you've been up to recently?
Pylkäs: MMA circuit in Finland is on a summer break and so is my blog. I've been lately writing for Fight Sport, the number one selling sport magazine in Finland. When the fall comes and the Finnish MMA events start rolling again, I'll bring the blog back to life and do the usual stuff: event previews and reports, prospect reviews and so on. Besides the blog some of my pieces have been published also by YourMMA.tv and theGarv.com, and I am glad that I can strengthen MMAViking.com's existing focus on Scandinavia with content about Finnish MMA.
MMA Viking : There is a long history of MMA in Finland, and many casual fans are familiar with Fight Festival, Cage, and FinnFight.  Can you tell us a little about the current scene?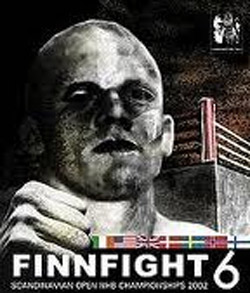 Pylkäs : Sure. Back in the days Finland was one of the first European countries to hold NHB events so we have pretty long history with the sport. Back then Finn Fight was known all over the world for its authentic no holds barred rules, brutal fights and tough guys. Now days we have two big promotions Fight Festival and Cage which are both among the top promotions in Europe. Both of these constantly put out high quality cards where local stars fight top level European talent and also North American fighters.
I would say that Finnish MMA is doing better than ever at the moment. Loads of young people are signing up for the MMA classes, new gyms are popping up all over the country and there's an active amateur competition scene. Finland has a strong pedigree in various combat sports, especially in wrestling, but we also have pretty good level of competition in boxing, muay thai, judo, BJJ etc. And if you look at the ADCC submission championships, you can see that Finland is by far the Europe's number one country in submission wrestling. We have an active base in all of these combat sports and of course also in MMA so I'm sure in the future we'll see loads of young Finnish MMA fighters breaking into the international MMA scene.
MMA Viking : I had the chance to meet Marcus Vänttinen as he was training with Alexander Gustafsson at MMA Academy near Stockholm in preparation for UFC 133.  The Finnish light heavyweight was 193 centimeters (6′ 4″) and seems to be an agile and explosive striker.  His name is always mentioned as a potential UFC signing.  Can you tell us about Vänttinen?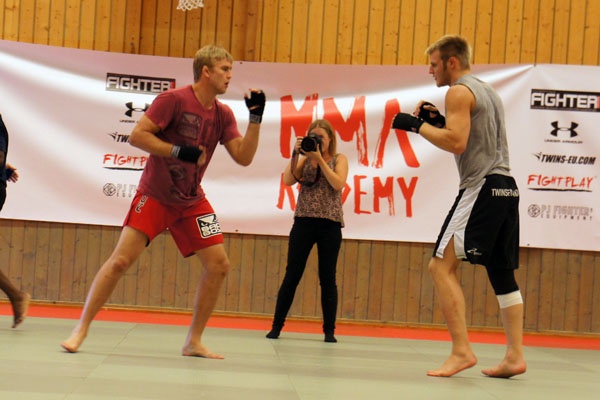 Pylkäs : Vänttinen (20-3) is a very talented athlete and overall a great dude. Even though his winning streak just ended to a decision loss to super tough Attila Vegh, I'm expecting big things from Vänttinen in the future. He's just 23 years old which is still very young for a light heavyweight fighter. If you look at how at he fought two years ago and how he fights now, you can see that he has improved a ton in a short time. He has been training recently with guys like Gustafsson, Attila Vegh etc and is leaving soon for a training camp at the London Shootfighters.
MMA Viking : What other prospects should we keep an eye on?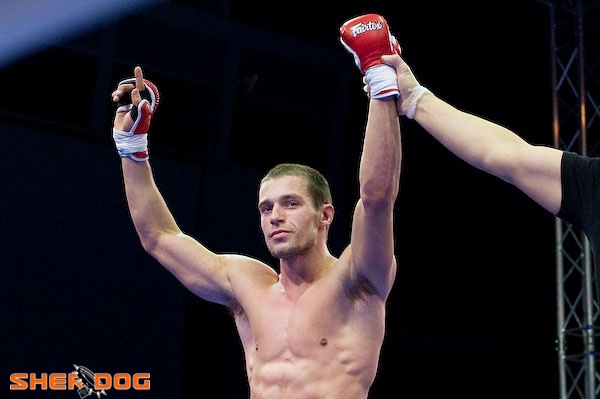 Pylkäs: Lightweight fighter Anton Kuivanen (15-4) is certainly ready for the big stages. He is the most popular MMA fighter in Finland and rightfully so. Physically powerful Kuivanen is a great allround fighter but his main weapon of choice is striking. He has really explosive hands and he likes to throw stuff like flying knees so his style is very crowd pleasing. Kuivanen has been training at the American Top Team in Florida to work on his wrestling and tighten up his game in all areas. In his recent fights Kuivanen has beaten up top Euro LWs in Tim Radcliffe (11-4) and Ivan Buchinger (16-2) who Kuivanen dominated in the Cage promotions lightweight title fight in April of 2011. Kuivanen has already shown his level on the Euro circuit by winning his last eight fights and I believe now it's time see what he can do on the international level.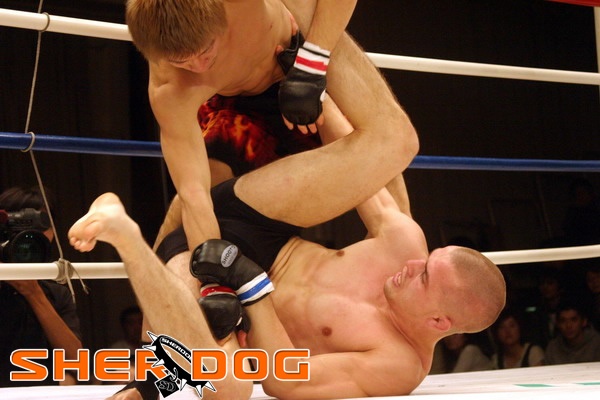 The highest ranked Finn is featherweight Tom Niinimäki (15-5) who is the number two featherweight in Europe just behind Joachim Hansen. Niinimäki is just a beast of a man: super strong for his weight class, excellent grappling and crisp boxing. He's a really experienced combat sports competitor who besides MMA has also competed for years in kickboxing, boxing and submission grappling. Niinimäki used to fight at welterweight and lightweight but since dropping to featherweight he has gone 5-0 with ease. In his last three Niinimäki has beaten high quality opponents in Holland's Ben Boekee (12-1), UK's Dave Hill (9-2) and Lithuania's top ranked Sergej Grecicho (10-4). There are not many reasonable fights left for Niinimäki in Europe and frankly not very many guys want to fight him either. Niinimäki has been boxing lately and he also went to the FILA European grappling championships where he won gold in no-gi. I'm astounded that Niinimäki hasn't been signed to a major promotion yet.
I must also mention the Espoo dudes: Niko Puhakka (23-11), Juha-Pekka Vainikainen (17-5) and Joni Salovaara (8-4). They have all really stepped up their game lately and done a great job in their recent fights. Vainikainen has won his last six fights, Salovaara his last five and Puhakka just won the KSW lightweight tournament in Poland.
Thanks Joona, we look forward to your insights.  You will find several past articles written by Joona on MMA Viking featured shortly, along with new postings coming this fall.
Like us on Facebook and follow us on Twitter for additional updates on MMA in Finland and other Nordic MMA news.