Finn Anton Kuivanen (26-12) was stopped by American Dan Moret (14-6) in Abu Dhabi, United Arab Emirates.  It was the main event at UAE Warriors 9 that ended at 4:59 in the second.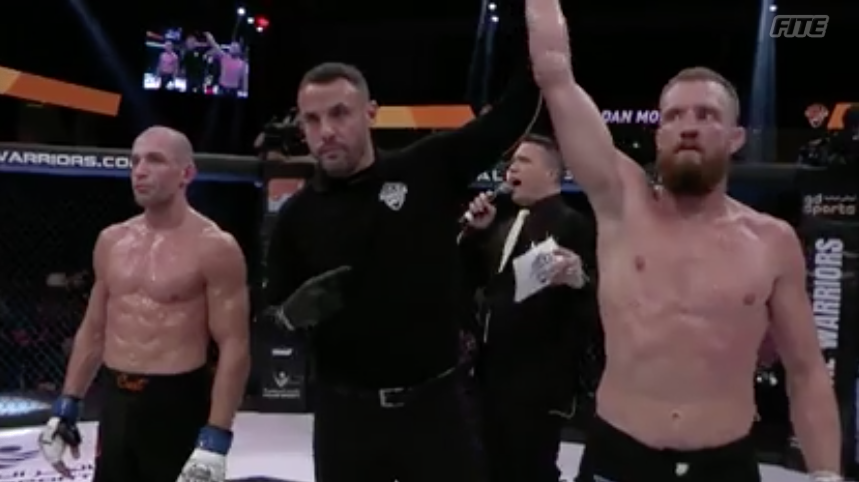 The American pushed the action early, using kicks.  Anton looked to counter punch, but was consistently kicked in the front leg.  A good right hand with two minutes left from the Finn, but a flurry from the American and Anton hits the mat after punches, but "Double Hawk" is bale to get up and recover.  A quick take-down for the GB Gym fighter to turn around the end of the round, but not enough to get it on the cards.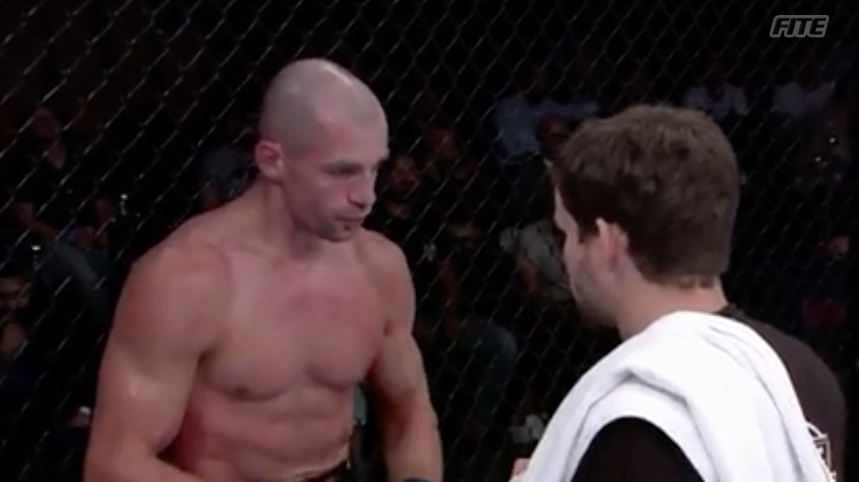 A sharp right hand from Anton to start the second round that is looking for a way inside against the southpaw.  Kuivanen still head hunting, and a close round through three minutes.  No significant action until a big left lands and drops Anton to his back, and then the American jumped on top for another left hand that looks to KO the Finn at the same time the ref jumps in to stop the action with just 1 second left.
Kuivanen lost to Valeriu Mircea at Cage 44 in September his last bout in 2018.  This bout was the first for the 35-year-old in over a year following knee surgery.
Moret fights out of the MMA Lab in Minnesota. The 32-year-old fought in the UFC his last three bouts, losing all the bouts, including his last to Jared Gordon in June. His overall record is 13-6.