Akira Corassani has retired following a KO loss at the hands of American Sam Sicilia Saturday night in front of 30,000 fans at the Tele2 Arena. The Swede, now living in the USA, makes the announcement in his post-fight interview with Sweden's TV4 Sport. "Glass jaw" says Corassani about the reason to stop, "when you take a punch and fall down… enough is enough".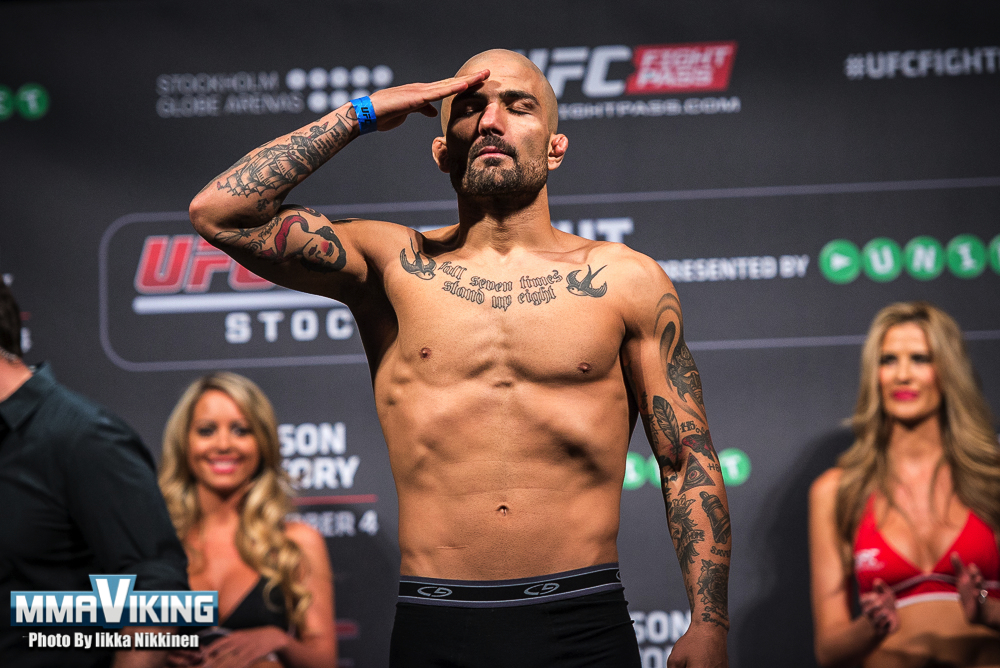 The 32 year old ends his career with a 12 win, 6 loss, and 1 no contest record. Corassani has lost the last three fights in devastating fashion. He was most recently knocked out by Max Holloway in Sweden on October 4th, before returning for Fight Night Stockholm and getting KO'd again at the 3:26 mark of the opening frame.
Corassani took to Instagram to post his Thank You message:
"I got into to this to challenge myself, get kicks and thrills and live life as close to Van Damme in Bloodsport as possible. I was 22 years old working at a factory confused and bored when I made a bet with my co-workers to become a fighter. They laughed and I said WATCH! I did it all and holy smoke what an adventure it has been. I've done it all… I've traveled the world, fought in massive stadiums filled with roaring crowds, I've been up and I've been downed. I feel like I could write at least 8 books about my journey, the behind the scenes stuff and other craziness. If I found lamp today and rubbed it and a genie popped out and asked me to make a wish I would say "I wish every human being on earth could experience everything I have. Along the way I never thought of how many people I'd inspired, entertained and upset (mostly keyboard warriors). It is with deep joy I write this, I am full and content and I would never want to change a single thing. My brain has filed for a divorce and doesn't want to cooperate anymore. The passion and the technique is there but every car has a date (except for the Swedish Volvo 740). I feel like I have so much to share, show and talk about and I will in the future… From the bottom of my heart… THANK YOU ALL FOR THE WONDERFUL 12 YEARS AND I TRULY LOVE AND APPRECIATE THAT YOU TUNED IN. It was all my pleasure folks. I salute you, THE END!?"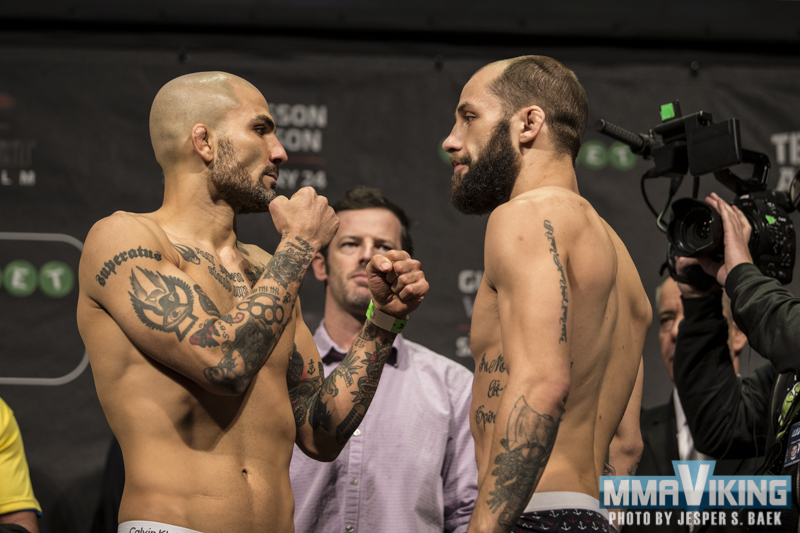 "That's enough" reiterates Corassani about any desires of fighting anymore. "Life is in chapters, and I have had a fantastic career. This will just be a new chapter in my life."
Long time coach Joakim Engberg from GBG MMA took to Instagram to post him and Hamid's walk back to the locker following his last trip to the Octagon.