Sweden's Nico Musoke have signed a sponsorship agreement with fitness giant Reebok, becoming the first in all of the Nordics. "Nico is a great fighter and impressive athlete, I look forward to working with him. He will be a perfect part of team Reebok, "said Mads Jacobsen, Sports Marketing Manager Reebok that announced the signing today.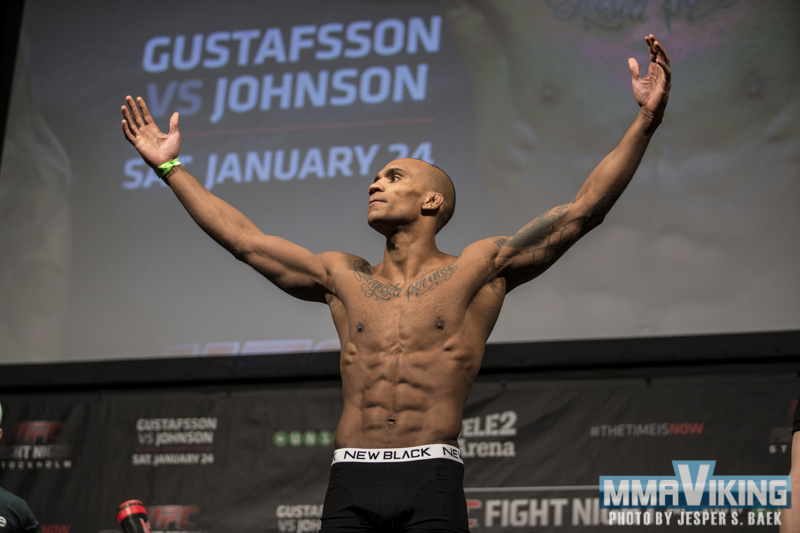 "I am pleased and proud to be the first Scandinavian martial artists who enters into partnership with Reebok. For me Reebok a strong brand that is constantly breaking new ground. Looking forward to being a part of team Reebok and get the sport grow even more!" says Musoke.
Musoke is a Swedish MMA fighter who made his debut in the UFC in 2013. He has an overall record of 13 wins, 4 losses, and 1 no contest with an impressive 3 wins and 2 losses in the Octagon. The local fighter that trains at Rinkeby Muay Thai, Prana Jiu Jitsu, and BK Athe dropped a close fight against Russian Albert Tumenov at Saturday's UFC on Fox 14.
In December, Reebok announced a groundbreaking partnership with UFC. The partnership means that Reebok will be the exclusive partner of UFC and create unique 'Fight Week Gear' and 'Fight Night Kit' for all UFC athletes.