Headliner Alexander Gustafsson was still dealing with results of being stopped in his hometown in front of 30,000 fans at the Tele2 Arena Sunday morning. "I felt great until I got hit" says the Mauler. The Allstars Training Center fighter explains "I learned today I need to keep my guard up".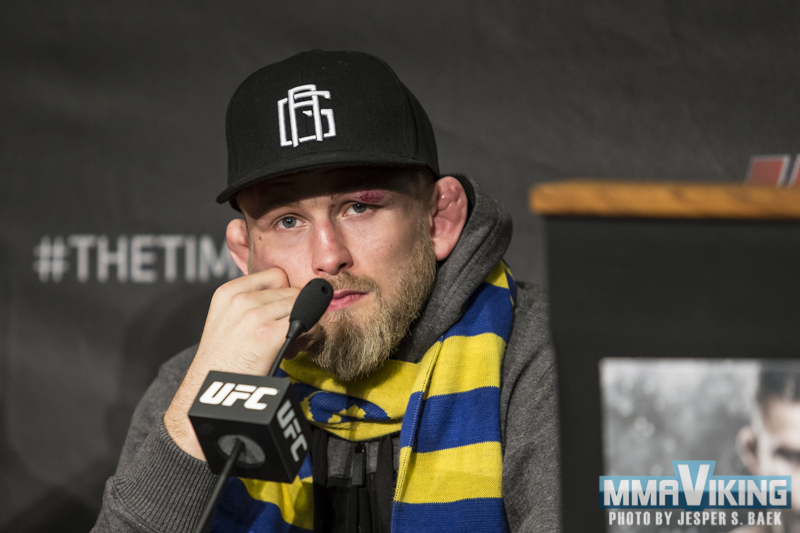 The Swede had no excuses, and gave Anthony Johnson all the credit for his win. "My game plan was to work every round and use my distance and speed. But Anthony came in with pressure and did what he had to do."
Gustafsson is already thinking of getting back in line for his goal of attaining the light heavyweight title. "I'm going to take a few days off then go back to the gym."
"It's a lot of pain. It's a tough thing to deal with, it still is. Whatever hurts you makes you stronger."
Now that Rumble will get the title shot against Jon Jones, Gustafsson has a prediction. "Anthony he's my favorite."
MMAViking.com was in attendance of the post fight press conference. See highlights of Gustafsson here.