Scottish Fight Challenge (SCF) officials have notified MMA Viking that the bout between featherweight Carlos Prada and Doni Miller (Griphouse / Dinky Ninja) has been called off due to an injury to Miller. There will be no replacement for Prada's December 3rd expected return at Scottish Fight Challenge (SCF) 5 "Rivals".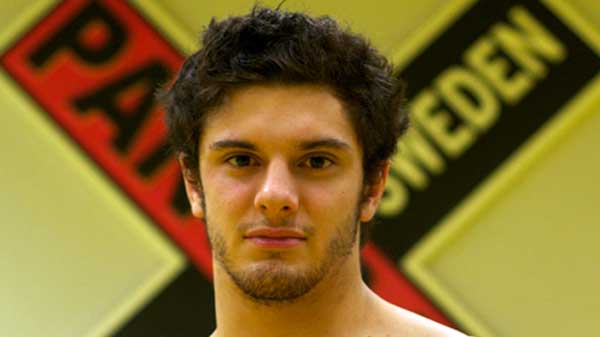 Prada was getting attention last April as he stepped in for an injured Navid Yousefi to face the well-known TUF trouble-maker Junie Browning at Superior Challenge 7, however the unpredictable American didn't want any part of facing the wrestler and the match was cancelled. This interview was conducted a few days ago before the bout was cancelled. Let's get to know the Pancrase gym fighter in an exclusive interview with MMA Viking, and we hope to see him back in the cage soon!
MMA Viking: How did you hooked in MMA? What did you do sports before MMA?
I loved Star Wars, and many historic heros fight since I was little. So I was extremely happy when I started MMA.  I really liked facing off against your partner in the training.
I started training when I was 17 years old. I fought my first amateur Shooto 5 months later.
MMA Viking: What sports did you play before MMA?
I was playing football before I joined Pancrase Gym.
MMA Viking: You have done 7 amateur fights and the professional record is 4-2. Pls tell me what has happened in your last fight in K1 Rumble in November?
Prada's Last Bout at Rumble of the Kings 2010 (Video)

Opponent was Mawlayi. It was a good start, but soon I was just standing in the same place and he connected lots of punches and it ended in TKO loss. The first 2 to 3 minutes went all fine, good ground control taking top position and so. Then suddenly I got blackout, and I couldn't move! I think I failed to make my mental condition somehow n someway. It turned a good lesson for me. I will never do that again.
Prada Showing a Flying Triangle for Kimura.se (Video)

MMA Viking: On December 3rd a trio of Swedes, including Jonatan Westin and Martin Svenssons are going to fight in Scotland. This is your second time to fight in Scotland. Do you know your opponent Doni Miller?
I don´t know about him. I am training everything, so I can fight anybody and comfortable with anything in the cage. You must make it all good. I´m specially training hard to make many wrestling drills to keep up my condition.
MMA Viking: Do you have something you want to tell Scandinavian MMA fans?
Yes. Please come and try MMA training at least ONCE. So you enjoy more of MMA sports. This is such a wonderful sports. You are welcome to Pancrase Gym. I will help you. And I will try my best in Scotland!
"Like" MMA Viking on Facebook and follow Kaoru on Twitter for the latest on Nordic MMA. Kaoru will be doing live coverage of Scottish Fighting Championship 5 card in Glasgow.