Swede and Umeå native David Häggström have prepared for maybe his toughest challenge yet, a four-man tournament that will determine the next Bantamweight Cage Warrior FC Champion. The Renyi fighter will be entering the cage 14th of September in Cardiff, Wales.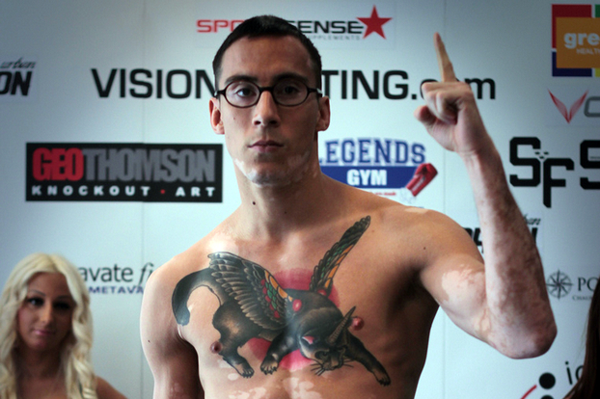 MMAViking: Hey man, thank you for taking your time to do this. For those that don't know that much about you, tell us briefly about yourself.
David Häggström: Hey bro! No problem, I'm more than happy to tell you guys a little bit more about myself. I'm 27 years old, born and raised in the northern parts of Sweden. I'm fighting out of Renyi Fight Camp in Umeå and my record is 7 wins, 1 loss and 1 draw. My next fight is in Cage Warriors bantamweight tournament on september 14th. I will face Brett Johns in the semifinal fight.
MMAViking: I know you're a Renyi-gym fighter, but I've heard rumors that you have been preparing at a UK based gym, tell us a little about that.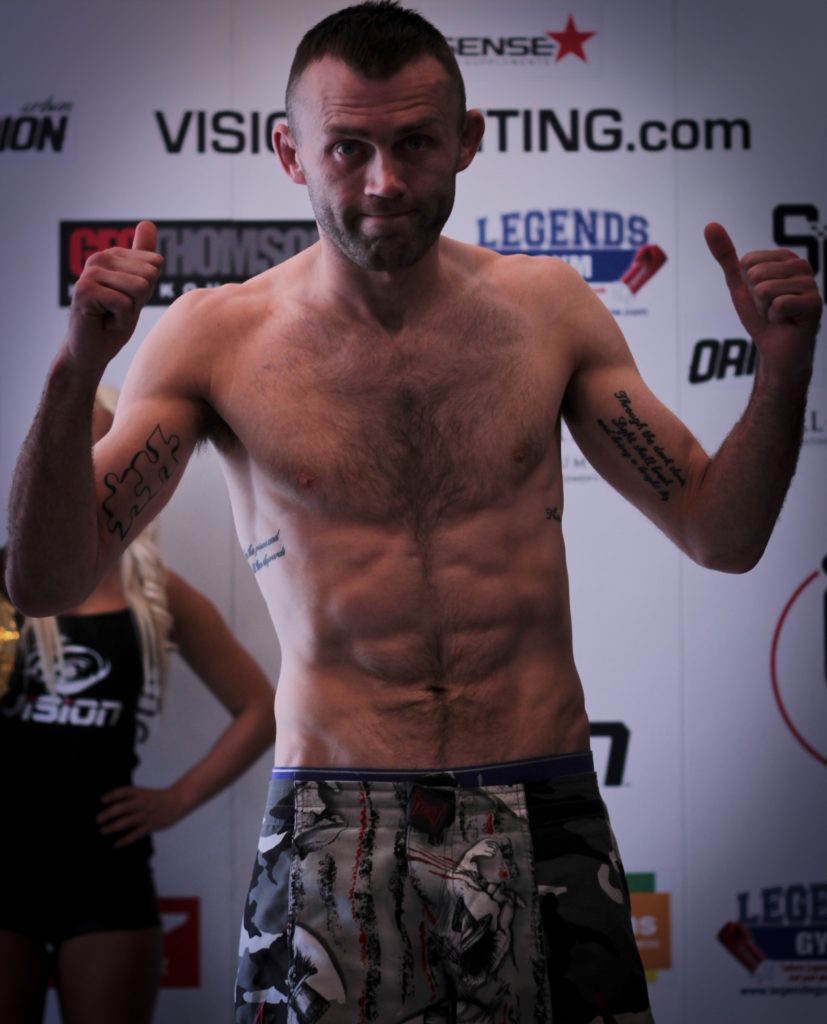 David: Yeah that's true! I went to Glasgow to train with the Dinky Ninjas. A little over a year ago I fought the highly respected James Doolan, and after that I've been over there twice to train with him, and all the other great fighters over there. Fighters like Dean Reilly, Robert Whiteford, Paul McVeigh, Joanne Calderwood and so a whole bunch of other great european fighters. They have the same mind-set that we do back home, so I really enjoy the training and techniques they work on.
MMAViking: So in just a couple of days you're going to participate in a 4 man tournament at Cage Warriors 59, how does one prepare for potentially two fights in one night?
David: Yeah I'm looking forward to it. It's gonna be a long night for sure. I've been training like crazy the past months, but it's a difficult thing to prepare for. You never know what happends, and you have to focus on winning the first fight. There is no use leaving anything for a potentially second fight, if you don't win the first one. I'm more than prepared to go five rounds, but I'm not overlooking anyone and I'm treating the whole tournament as if I have one fight with a two hours rest between the rounds, if you understand what I mean. I've been pushing myself and tried to focus on my cardio and stamina for this fight, but that's not really any different from what I usually do. I think one thing that will be to my advantage is the fact that I've already prepared for and fought 5 rounds before.
MMAViking: It's obvious that you're committing to this sport, and so where do you see yourself in 2 years?
David: Hopefully I'll be training and fighting full time. Fighting for the UFC in the bantamweight division. At least that's where I see myself, and for that to happen I have to keep on winning my fights.
MMAViking: You got a badass chestpiece tattoo, a flying unicorn cat! I'm curious, whats up with that?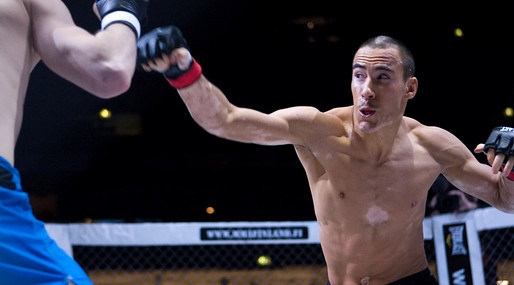 David: It's my power animal, the animal that gives me extra speed and strength!
MMAViking: Thanks for this David, we wish you the best of luck for your next challenge!
David: Thank you! I'd like to thank girlfriend Anette, my friends, family and teammates at Renyi Fight Camp as well as my new friends at the Griphouse in Glasgow. Big thanks to my fans and my sponsors, MM Sports, Timelab, Costas Greek Couzina & Roastery, Filip at Red Dragon Tatto and Epic Fight Wear.