Finnish lightweight Jani Salmi (9-2) had high hopes for April and going into the Cage Warriors 82 card in Liverpool. The Primus Fight Team prospect was supposed to challenge Chris Fishgold (16-1-1) for the CWFC light weight title, but the champion pulled out of the fight due to an injury earlier this week.
After a good training camp Salmi was hoping for a replacement fight, since his team has arranged the trip and his loyal and noisy support crew has booked flights and hotels for April 1st event. However, the organization told that there is no option for another fight at this point.
"I'm really pissed off." – Salmi
"Not getting a fight makes me angry, but most of all I'm angry at the way Cage Warriors have dealt with this. They have been unprofessional the whole time, they are not interested in athlete's perspective at all, the organization is only thinking about their own good. I don't recommend anyone to sign with CWFC, their contracts are a joke," said the flaming Finn Salmi.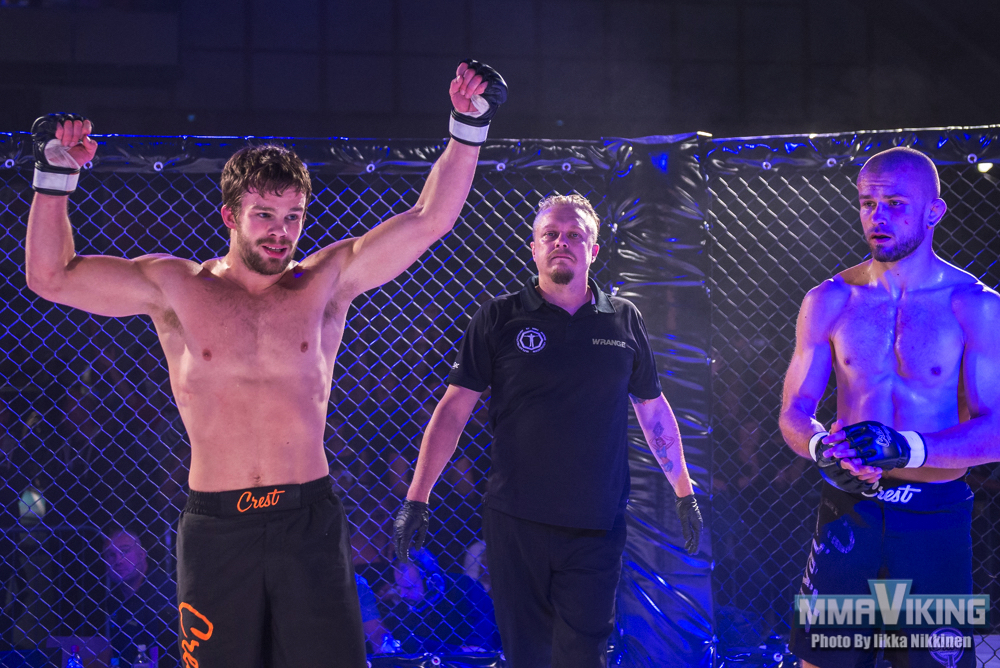 "My theory is that Fishgold was hurt for a longer time, but they kept quiet about it because of the ticket sales. Meanwhile my team paid the trip for two corners, and a dozen of my fans and friends bought the trip to Liverpool. But it is what it is, I'm not going to worry about it anymore. I'm going to focus on my next fight."
Salmi will return to action in May at FNF 14 event in Turku.