This Saturday Domingos Mestre will compete at the No Compromises Fighting Championship (NCFC) 3 card. The GBG MMA fighter will travel from Sweden to Bremen Germany for the one night battle between eight fighters.  The winner of the evening will have to win three fights to earn the tittle of Grand Prix Champion as well as 5,000 euros in cash.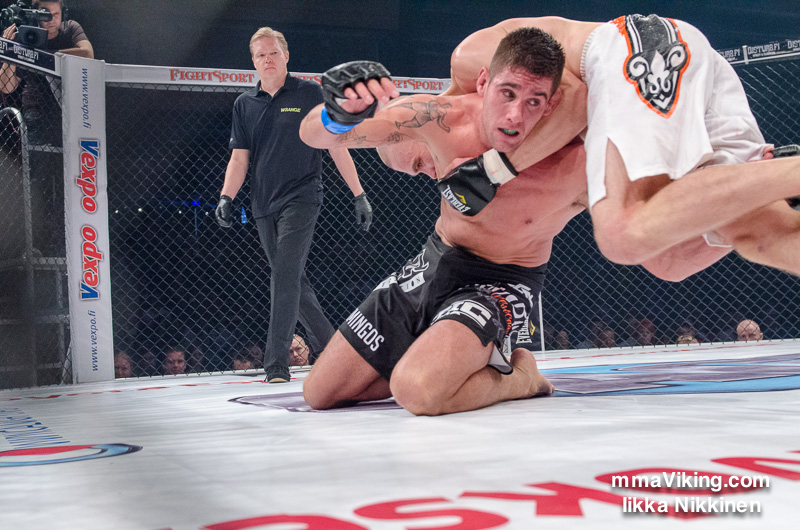 The fighter from Portugal, that now trains out of GBGMMA in Gothenburg Sweden has a record of 11 wins and 6 losses. Most recently, he lost to Kai Puolakka for the Cage welterweight belt. He was slated to face former UFC fighter Simeon Thoresen at Superior Challenge 9 in November, but injuries pulled the bout apart.
"I've prepared very hard, training everyday twice a day! Every morning with Coach Joakim Engberg.  Than pads at 16, and then submission wrestling with Jimao and Joel or sambo with Zotov at night, and also sharp My Boxing with Lionel Agbodjan!"
The weight limit for the bouts will be at 80kg / 176 lbs, so a bit more than Mestre's usual welterweight limit of 170 lbs.
Competitors to look out for include Frenchman Florent Betorangal (14-9) a BAMMA and Cage Warriors veteran and local German fighter Roman Kapranov (7-3)
The full field of 8 fighters has been announced today.
8-Man-Grand-Prix
Roman Kapranov
Domingos Mestre
Kerim Engizek
Hayward Charles
Florent Betorangal
Peter Guzsvan
Marif Piraev
Gocha Smoyan
There is a reserve bout between Benjamin Nüßle vs. Karo Babaian.
There will also be other MMA title bouts, a grappling match, demonstration, and a K-1 title bout.
The promotors are indicating that there will be no live stream for the event, so stay tuned to MMAViking.com for results.