Cage Warriors first trip to Scandinavia will be an excellent one, as the promotion has released the card today. Dane Nicolas Dalby is set for the title against Ukraine's Sergel Churllov, as Cathal Pendred is now officially released. Also, top ranked Nordic fighters Bruno Carvalho based in Sweden and Norway's Mohsen Bahari do battle. Check out the full fight card below:
Press Release
The CWFC welterweight world title will be on the line when Cage Warriors Fighting Championship heads to Denmark next month.
Home favourite Nicolas Dalby will take on Ukraine's Sergei Churilov for the vacant 170lbs belt in the main event at CWFC 66 at Copenhagen's Ballerup Super Arena on Saturday, March 22.
CWFC officials can today confirm that the belt has been vacated by previous champion Cathal Pendred, who has been released from his contract by mutual agreement.
Dalby (11-0), Scandinavia's highest-ranked welterweight outside the UFC, is undefeated in his 11 professional bouts since making his debut in March 2010.
The well-rounded 29-year-old holds notable wins over Morten Djursaa, Ivica Truscek, Acoidan Duque and Glenn Sparv.
Commenting on the opportunity to compete for the CWFC belt in his hometown, Dalby said: "I'm extremely excited about fighting for this prestigious title. I'll do my utmost to ensure that CWFC, the fans in the arena and the viewers at home are treated to a very entertaining fight."
Churilov (15-1), a team-mate of former CWFC middleweight title challenger Pavel Kusch at Ukraine's renowned Combat Dobro camp, has taken 11 of his 15 professional victories inside the first round.
The 29-year-old previously competed for Cage Warriors Fighting Championship at CWFC 46 in Kiev, when he impressively submitted Anatoly Starodubtsev.
"I'm really happy to have been given this massive opportunity by the biggest MMA organisation in Europe," said Churilov. "I'm working hard to make sure that I do everything I can to bring the belt back to Ukraine."
Paul Dollery, Cage Warriors' Director of Operations, added: "This has all the ingredients to be a fantastic bout, headlining our historic first ever event in Scandinavia, and the winner will be a very worthy CWFC champion.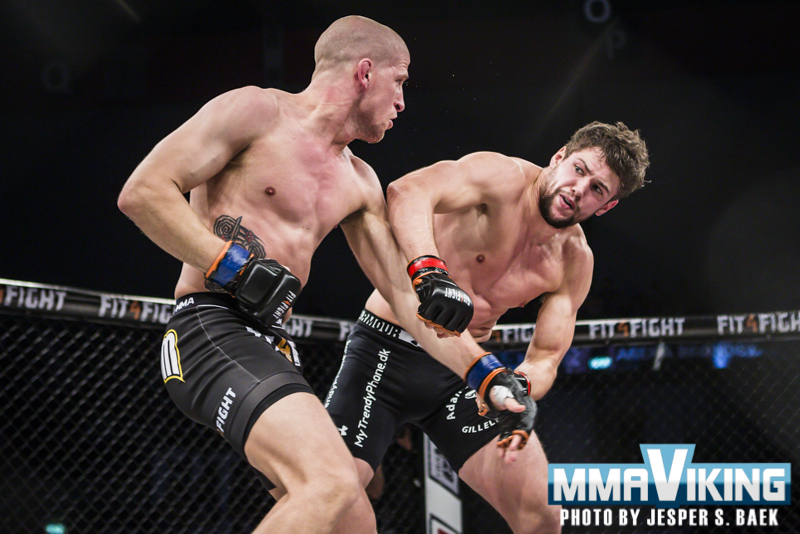 "We'd also like to take this opportunity to thank Cathal Pendred for his time as an outstanding CWFC athlete and champion, and we sincerely wish him the best for what will undoubtedly be an exciting future for him."
The meeting of Dalby versus Churilov is just one of nine bouts that have today been confirmed for CWFC 66. With several bouts still to be announced, check out the current fight card.
Fight Card
Sergei Churilov vs. Nicolas Dalby – CWFC welterweight title bout
Mohsen Bahari vs. Bruno Carvalho
Robbie Olivier vs. Martin Svensson
Martin Akhtar vs. Toni Tauru
Damir Hadzovic vs. Tommy Maguire
Hakon Foss vs. Per Franklin
Emma Delaney vs. Lina Akhtar Lansberg
Rioo Ibrahim vs. Alexander Jacobsen
Haci Firat Dogan vs. Mathias Lodahl
Tickets for CWFC 66 at Copenhagen's Ballerup Super Arena will go on sale soon so keep track of Cage Warriors Fighting Championship on Facebook and Twitter for the latest news and updates.