Swede Lina Länsberg (10-5) lost to American Sara McMann (12-5) at UFC Raleigh.  The "Elbow Queen" spent almost the whole fight on the bottom position after being taken down at the beginning of each round and staying there.  The score cards read 30-27, 30-26, and 30-25 for the Olympic wrestling medalist.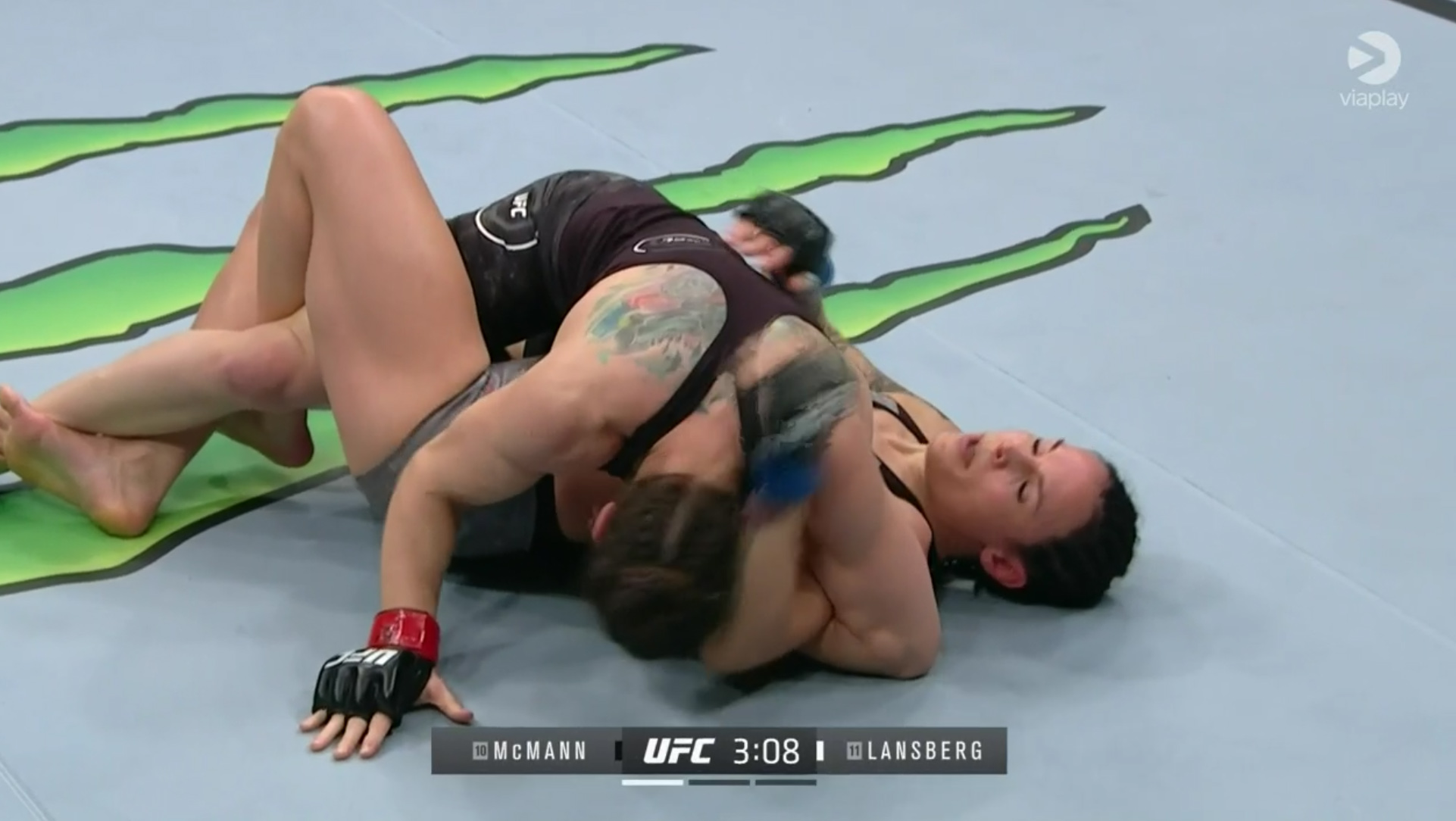 Länsberg kept a low stance against the Olympic silver medalist to start, but it can't stop the single leg take-down 30 seconds into the bout.  On top and McMann is landing punches to the body in half guard again and again.  Lina can't make space as McMann's top pressure is strong.
Now a Darce choke from the American is tight, as she moves to the front.  Sara is cranking it, but Lina stays calm.  Sara transitions on top and seeking a kimura instead, but Lina keeps her arm to her to the mat under her back, and she does make it the full 5 minutes.
Lina keeping her distance again, and is able to land a kick to the body as Sara closes levels.  Sara is able to tie-up and get an inside trip.  On top again, and with Lina's back flat to the Octagon mat, there is just no movement.  The Swede is trying to escape left and right, but Sara is just on top.  No damage, but now with 15 seconds left full mount.  A left punch at the bell, and another round of no offense from Lansberg.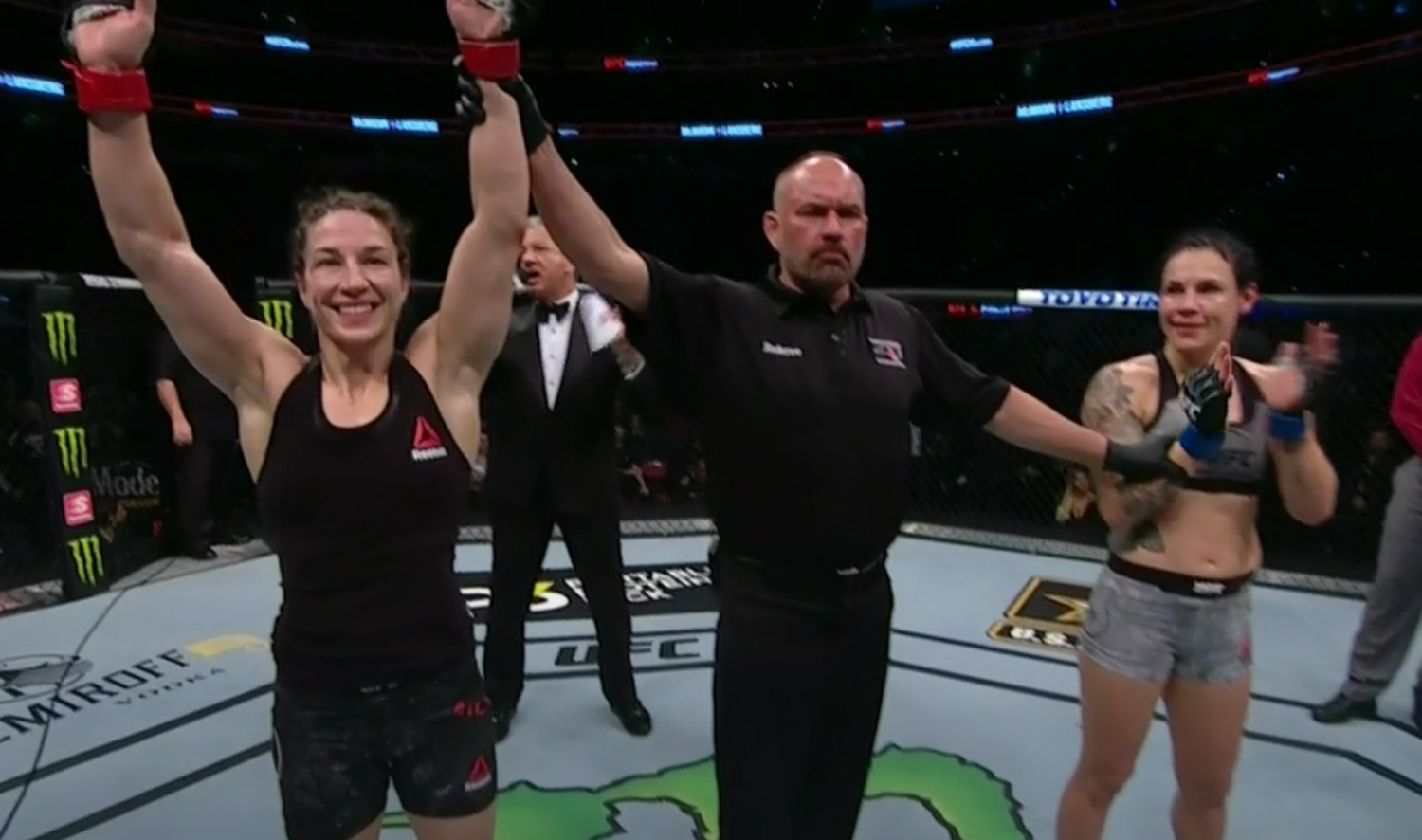 Lina moves into the clinch, but Sara just gets underhooks and takes her down.  Lina looks for opportunity to roll over after McMann is on the side, but Sara takes back.  Briefly Lina is able to land some offense punching Sara over her shoulder.  But nowhere to go, and the Alpha Male fighter stays on top till the bell, and gets the unanimous decision.