The Denmark's "Team Grind" is quickly developing a buzz in the Nordics with its up and coming MMA amateur and pro team. MMAViking.com takes a look at the Combat Sports Academy (CSA.dk) that is behind the enthusiastic team by talking to Carsten Ettrup.
The Dane is the head of Team Grind, which has two fighters on this Saturday's European MMA 8 card, and the founder and co-owner of massive Copenhagen gym. "MMA is my true passion, Team Grind is my family and this is my true mission in life, my legacy." says Ettrup. Read the interview below:
Interview
Tell us about your background in martial arts and your roll at CSA.dk.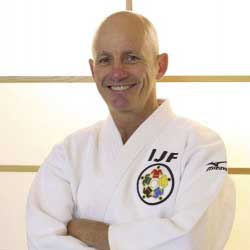 I started Ju-Jitsu (fighting, JJIF competitive sport) in 1984, but was quickly selected to join the national team. In 1999 I moved from Jutland to Copenhagen to focus 100% on my sport.  In Copenhagen there was a Team Denmark Elite center for the Ju-Jitsu and Judo national team, the center had a professional Judo head coach from Scotland, Peter Gardiner (Mr. Gardiner totally changed my view towards elite sport).
After my move to Copenhagen, I was soon selected as co-national team coach of Ju-Jitsu and I have produced several Danish champions, European champions, World champions and World Games champions in Ju-Jitsu fighting, some of them were my students from scratch.  In 2002, I won the Vice-World Champion title in Uruguay.  After that, I stopped as a active elite athlete and started thinking about what I wanted to work with in the future…. a regular job has never been me. That was the beginning of CSA, which then opened its doors in 2003 along with co-owner Christian Graugart. Then my focus became MMA, wrestling, boxing/Muay Thai and BJJ.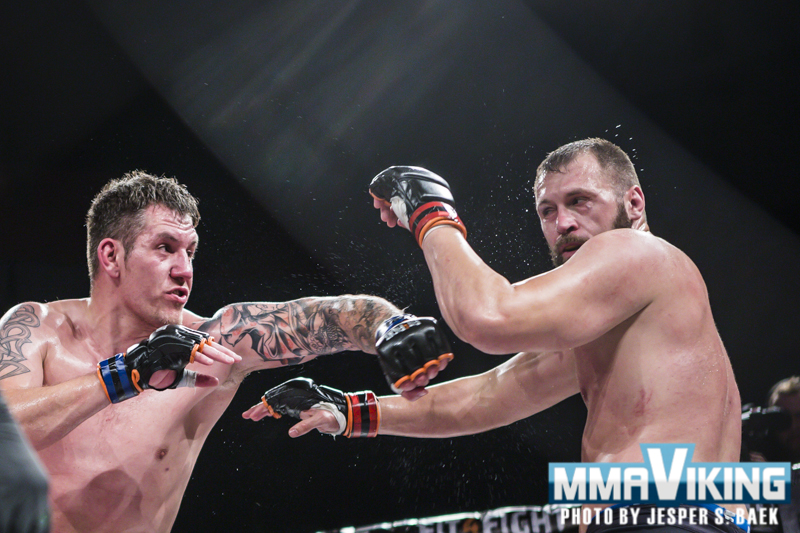 Our first goal with CSA was to become financially independent, so we could spend all our time developing CSA and take it to the next level.  In collaboration with Muay Thai coach Kristian Bjerre- Nielsen, we launched the "CSA Thai Top Team" in 2007, the first CSA elite project, the goal was to take a medal at the World Championships within 5 years. This goal was reached in 2010, when Christian Colombo was the first Dane in history, to become Vice-World champion in IFMA Muay Thai A-class in Thailand.
"Carsten is a super dedicated coach, he show's up everyday at EVERY session, so you're never alone, as it should be for serious athletes. But he doesn't just show up and tells you to do this and that, then sit down and drink coffee (In his case protein) =) No he jumps right in the middle of it, showing you things, making you understand, telling you when your doing it right and wrong, good and bad! I'm very grateful to find someone as dedicated to coaching as I am for fighting!" – Emil Weber Meek
In late 2011, I got the responsibilities of the MMA head coach at CSA and this created "Team Grind ", and here I am today. MMA is my true passion, Team Grind is my family and this is my true mission in life, my legacy.
One of the milestones when we started Team Grind was to have a fighter within the UFC 5 years from then (about 3 years left and we will make it before that).
Tell us about your current MMA pro team
We are a young MMA team, we only just started to have the first pro fighters coming through the "Team Grind" program.
Christian Colombo is currently our highest ranked and known fighter, he is also the # 1 Heavyweight on MMAViking.com's Nordic rankings.
Søren Bak has built up a 3-0 pro record and has developed tremendously the last half year.  You can see him on February 22nd at EUMMA 8.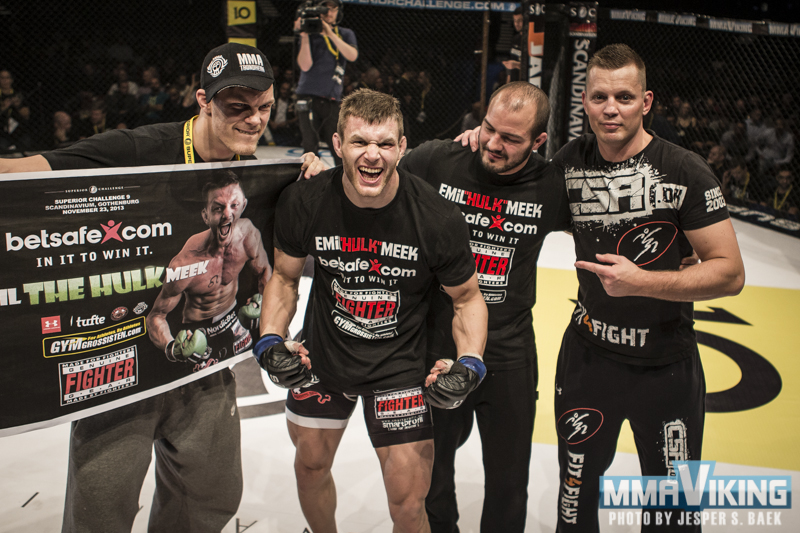 Emil Weber Meek had his big breakthrough on the MMA scene in 2013, he is an entertaining, explosive and intelligent fighter, who also was selected as MMAViking.com's 2013 Prospect of the Year.
Jonas Mågård will have his pro debut at the same show as Søren this Saturday. Jonas has been dominating the amateur ranks and became Danish champion by finishing both opponents in the first round.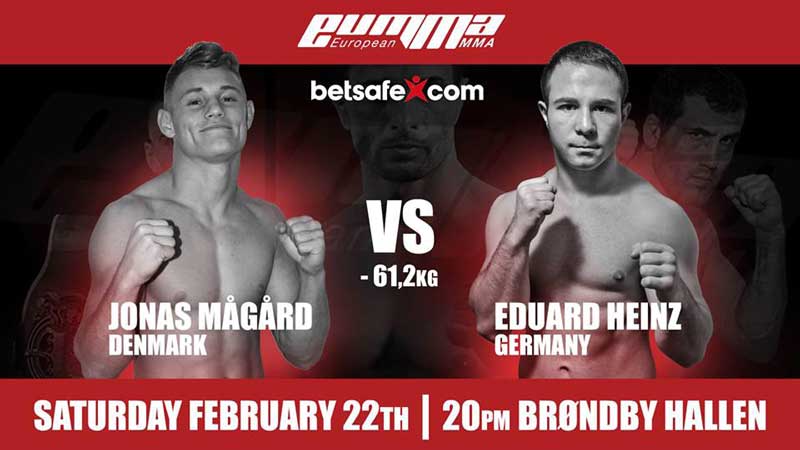 Roger Huerta has built up a 5-0 amateur record with dominant wins, but has been out for a year due to an injury, but he will have his pro debut soon.
Our pro team won all eight matches in 2013 and is undefeated since September 15th, 2012. Our amateur team was best team at the first Danish MMA Championships, with 3 golds and 1 silver.
In 2013, Team Grind had 23 MMA fights with 19 wins and 4 loss. Winning percentage of 82.6%.  We also have fighters coming in from all over northern Europe to train with our team, as part of their fight camp.  But this is only the beginning.
Tell us about the fighters that we should look forward to seeing big year's from in 2014.
Christian Colombo is already an established name, he is very close at getting in the big shows.  Emil Weber Meek will be a big star within the next 12 months, his development is insane at the moment!  Søren Bak and Jonas Mågård, who are they? By the end of this year, you will know their names for sure
What makes CSA.dk different from most other MMA gyms?
What makes CSA different compared to other MMA gyms, I can not really say, I do not have enough knowledge of the other MMA gyms to make a fair comparison. I can tell you how we do things here.
We have chosen to specialize in Mixed Martial Arts, Brazilian Jiu- Jitsu, Kickboxing / Muay Thai, Boxing and CrossFit. Our goal and focus with CSA has been very clear from Day 1 : We will create the optimal surroundings and conditions for "the best training environment in the world", which of course is a constant process.
If the goal is to get into shape, lose weight or to reach the world elite, creating results will not only happen by having the best sports facilities, a great social atmosphere, the best instructors or the right amount of training. It depends on the entire environment, both in training and also outside training, this particular culture, and the strong social ties that is developed in the gym. All this together, we believe is the best training environment in the world.
Our facilities provide approximately 1,000 m2 training area in two floors.  On the 1st floor we have three martial arts areas, one for MMA, one of Brazilian Jiu Jitsu and one for Kickboxing / Muay Thai / Boxing. We have Denmark's only sprung grappling / MMA floor and twenty meters MMA wall, both spring and in the form of a cage. We have a 7×7 meter full size boxing ring, sandbags, ground'n'pound bags . Also, we have a small strength training area, lounge area with sofas, flat screen TV and free WiFi.
The ground floor is our CrossFit gym, with everything the heart desires of facilities for physical exercise. It is possible to do both CrossFit training and free weight training. We also have here a 40 m2 mat area had with MMA wall, this is frequently used for free training area for our martial artists .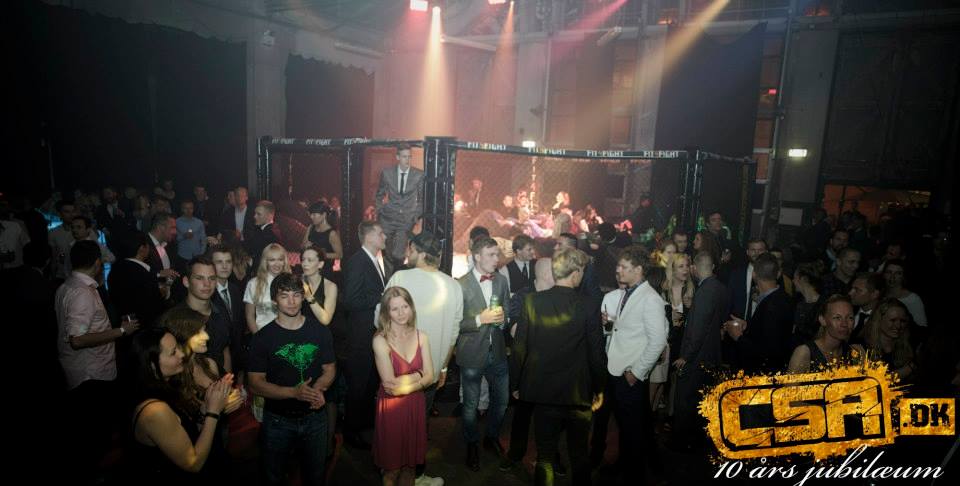 Technically, we are focusing on high- percentage techniques (techniques that have a high success rate in sparring / tournaments) as well as a solid base in wrestling. We believe it is vital aspect of MMA, no matter if you want to keep the fight standing or take it to the ground, you have two learn wrestling, MMA wrestling mainly.
We have divided the MMA classes into 3 levels, beginners, advanced and the fight team. These different levels and how often you can take the classes ensures that our practitioners are developing very quickly. Beginner classes learn a solid base and focus on building their game while fight classes train specific towards MMA fights. All classes receive quality training, because the training is carefully selected to their level, and the sparring is higher quality because all the fighters have high ambitions and that make it a competitive intelligent environment, iron sharpens iron, without compromise safety.
The "Team Grind" MMA elite program, we have MMA training morning and evening all weekdays, all year round. My work here is based on an individual assessment test of each athlete, in order to optimize and personalize training, set successful goals, make a development plan, fight strategy.
I believe that structure is the key to success and I like to research and keep up to date with the newest knowledge/science, MMA data/stats, breaking down techniques, planning training ect.  I love the MMA sport and I would do this, no matter if I was a coach or not.  Team Grind is not only training or a MMA competition team, it is a mentality, hard work with an intelligence approach. I also help my athletes for example with education, finding jobs or housing.  So being a coach is not just limited to training.
First thank you Ryan and MMAviking.com, for showing interest in our work and results.
Thanks for all the guys at CSA.dk and Team Grind, without you I could not do this work, and to my sponsors Fit4Fight.dk, Ballerup Fysioterapi og Træningscenter.
We welcome all who wanna come and train with us.
Follow the European MMA action this Saturday on mmaViking.com for live play-by-play of Team Grind fighters Søren Bak and Jonas Mågård. For more information about Copenhagen's Combat Sports Academy go to their website CSA.dk.