Jonas Mågård has won his last 11 out of 12 bouts, and notched two dominant wins in 2020 to earn himself the 2020 Nordic Prospect of the Year.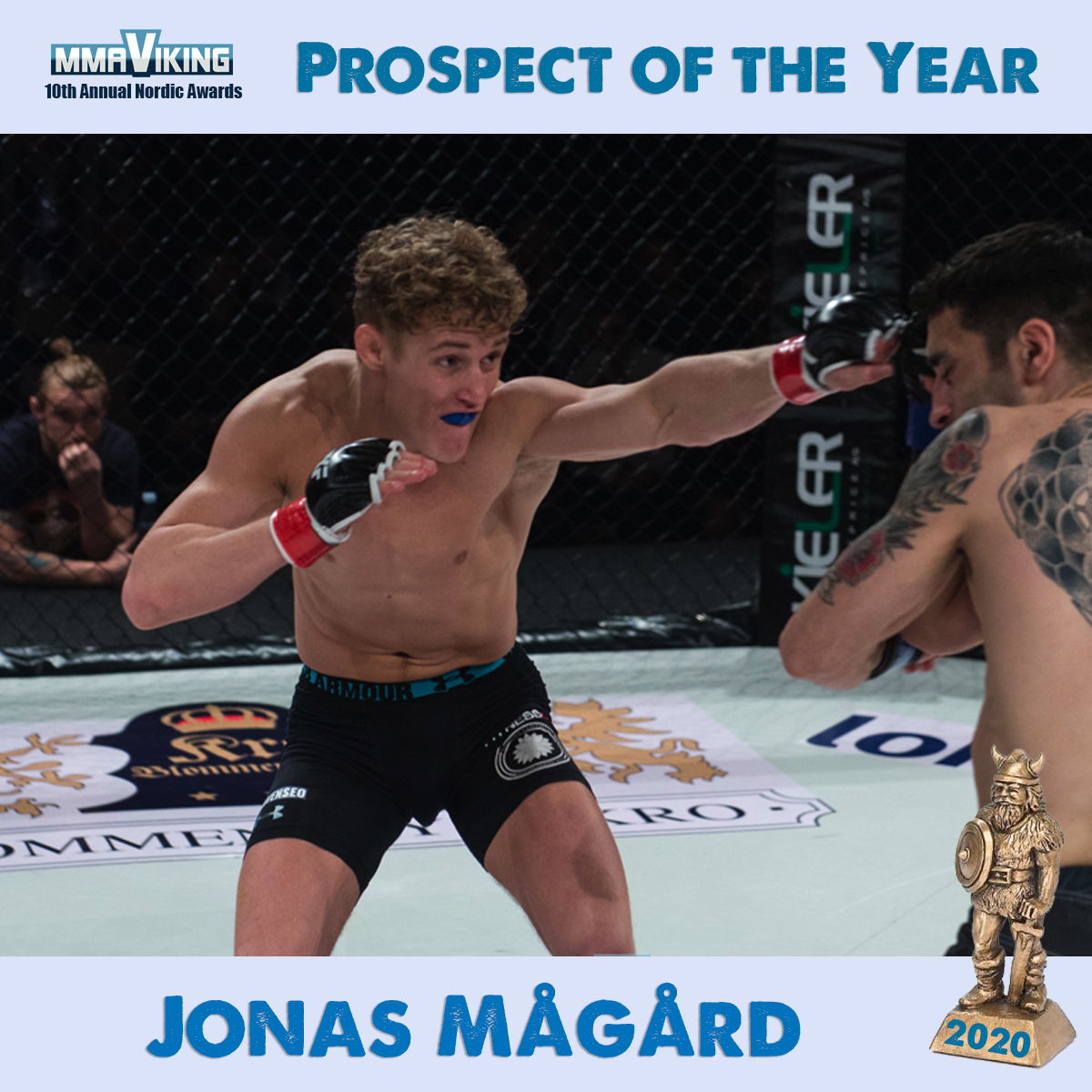 The "Shark" dominated previously undefeated Liam Gittins (5-1) at Cage Warriors 112 at the BEC Arena in Manchester, England in March.  It was a comeback fight for the Dane that had not been in the cage since August of 2018, but looked as good as ever in his 15 minute fight. The final scorecards were 30-26, 30-26, and 30-25 in favor of Jonas that is extended his win streak to three.
The Redline Training Center / Manchester Top Team fighter then took his most high profile bout to date as he challenge for the bantamweight FEN belt in Lodz, Poland at FEN 31 in November. The 28-year-old dominated a tough, local fighter Sebastian Romanowski (14-9-1) over 5 rounds, including a stoppage that was controversially called off, ultimately leaving the cage as the new FEN champ and a four fight winning streak heading into 2021.
Former Prospect of the Year winners:
• 2019 : Jesse Urholin
• 2018 : Khamzat Chimaev
• 2017 : Kenneth Bergh
• 2016 : Amir Albazi
• 2015 : Aleksi Mäntykivi
• 2014 : Mikael Nyyssönen
• 2013 : Emil Weber Meek
• 2012 : Max Nunes
• 2011 : Andreas Stahl
Check out a complete listing of all of the awards since 2011.