Jesse Urholin (5-0) has stopped all five of his opponents since turning pro in 2018, including three first round finishes in 2019. The 30-year-old Finnish BJJ black belt is your 2019 Nordic Prospect of the Year.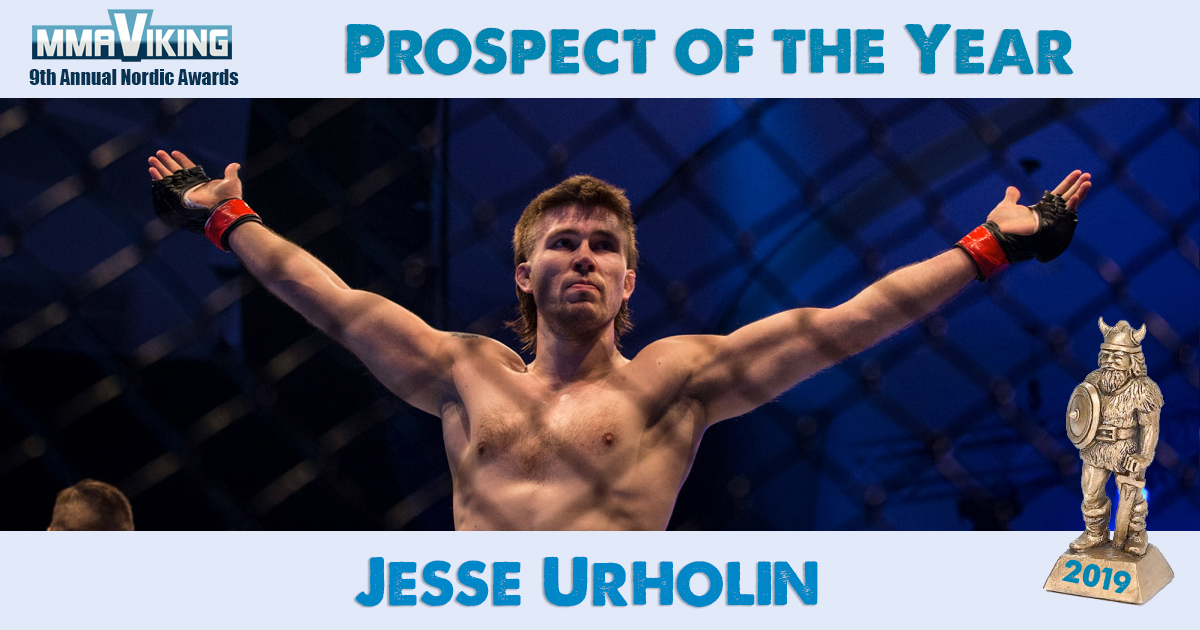 "I just feel like this was the perfect time to turn pro. I wan't to see how far I can go in this sport." says the grappler that always planned on fighting MMA before his 30th birthday, and with no amateur MMA bouts jumped straight to the pros.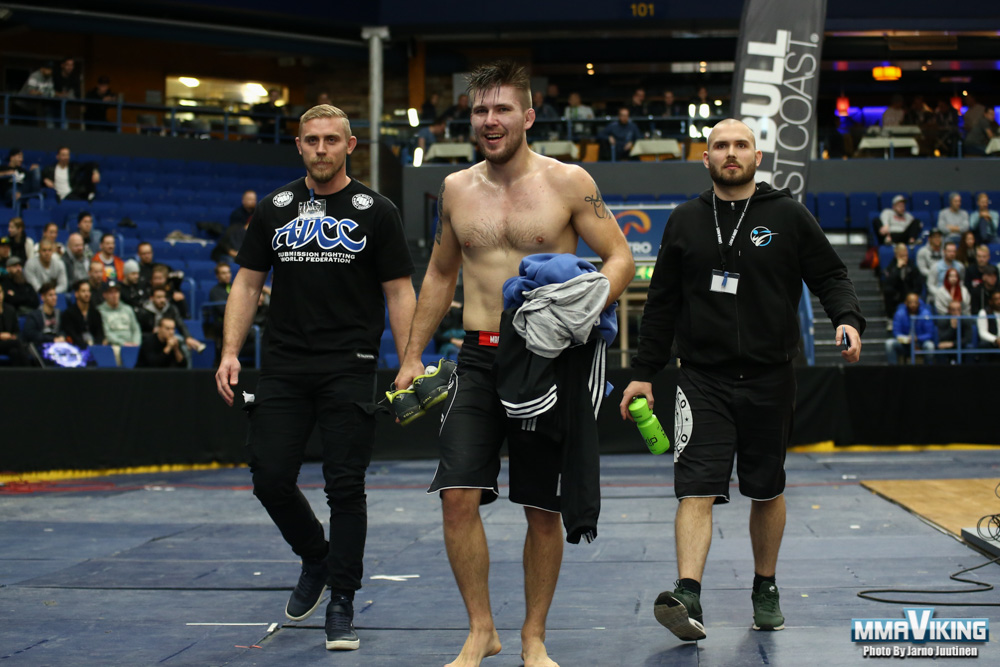 The year started at CAGE 46 in February, where the Jesse dominated Vojtech Garba (5-3-0) from Czech Republic in the middleweight matchup. The BJJ black belt ended the fight with a triangle mid-way through round 1, after getting the take-down using elbows to the face.  Urholin was impressive again, not taking any damage in a flawless performance against the dangerous Garba that had stopped Finn Mikko Ahmala back at Cage 42.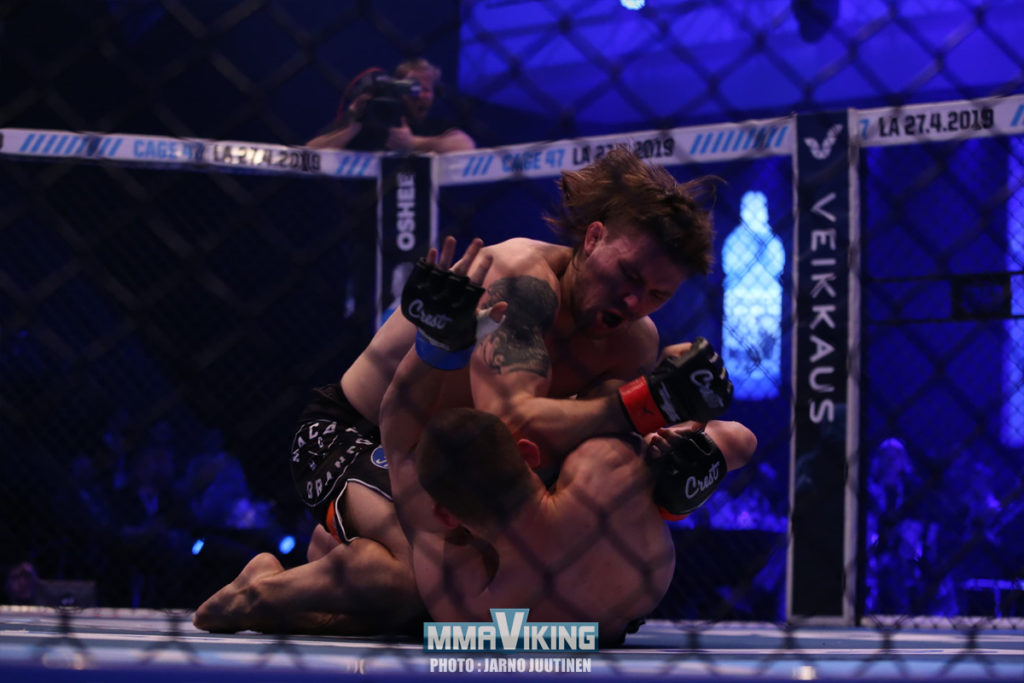 Urholin was the fighter that left the cage with an unblemished record as he beat previously unbeaten Husniddin Ganievat at Cage 47 in April.  The ADCC champion wasted no time getting the fight to the ground, where he showed his impressive ground and pound skills. The Russian could not escape the "Avenger" and was getting punched in the face as he turned his back to look for a way out.  Once on top, Jesse locked in tight arm triangle, putting to sleep Ganievat that was unconscious on the mat.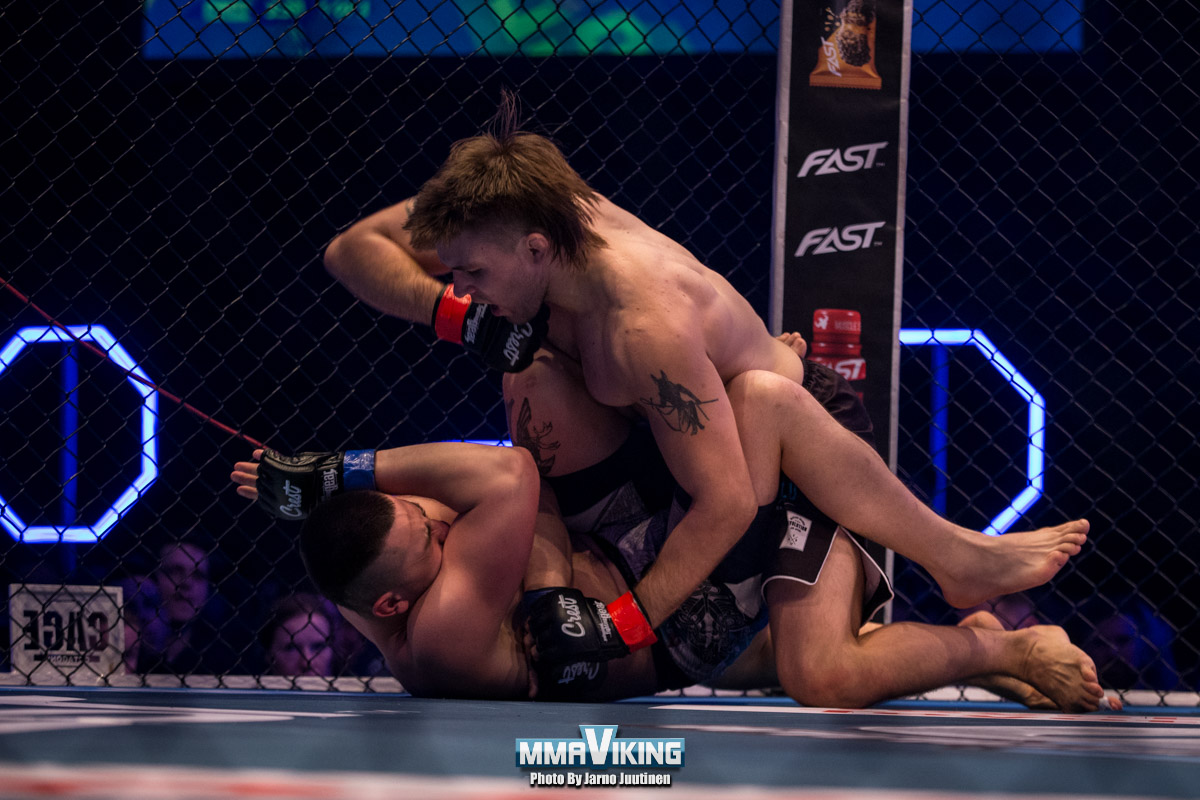 Urholin finished the year by stopping Tazo Bochorishvili that entered the fight with 7 wins and 0 losses at Cage 49 in the first round in another impressive outing in Helsinki to capture his 5th straight stoppage.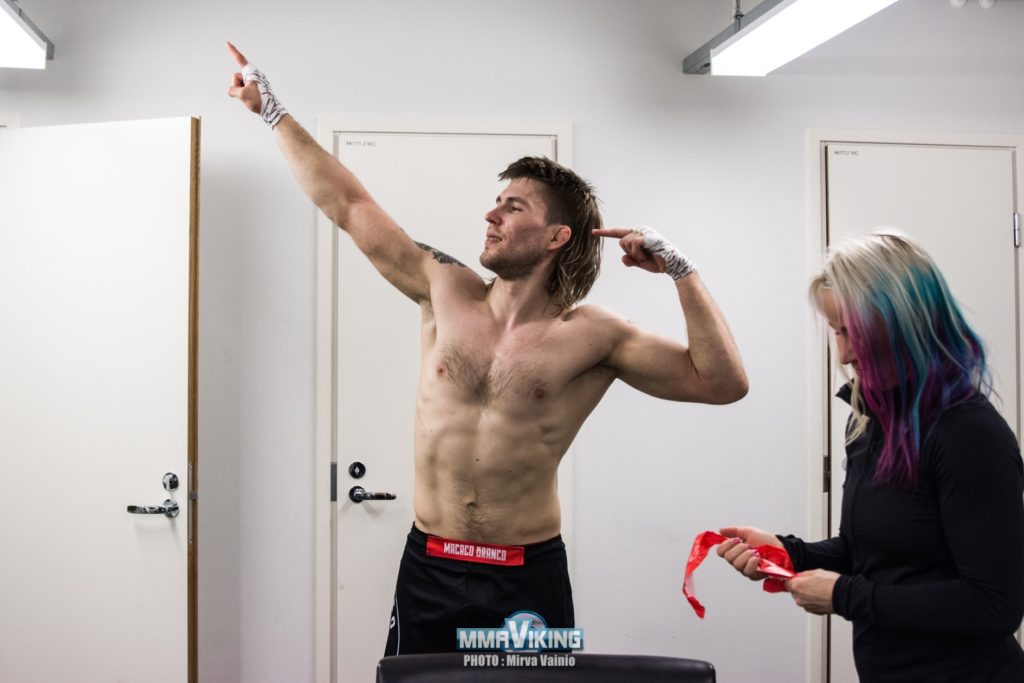 As the ADCC European Champion (2015, 2017) and ADCC World qualifier (2015, 2017), the Porin Kamppailu-urheilukeskus has shown that he is just not a grappler and has adapted his skills to unleash nasty ground and pound.
Former Prospect of the Year winners:
• 2018 : Khamzat Chimaev
• 2017 : Kenneth Bergh
• 2016 : Amir Albazi
• 2015 : Aleksi Mäntykivi
• 2014 : Mikael Nyyssönen
• 2013 : Emil Weber Meek
• 2012 : Max Nunes
• 2011 : Andreas Stahl
Check out a complete listing of all of the awards since 2011.