Finn Jesse Urholin (8-0) dominated Greek fighter John Palaiologos (18-10-1) in London at Cage Warriors 128.  It was the Pori fighters second win in Cage Warriors and another dominant performance in the co-headliner.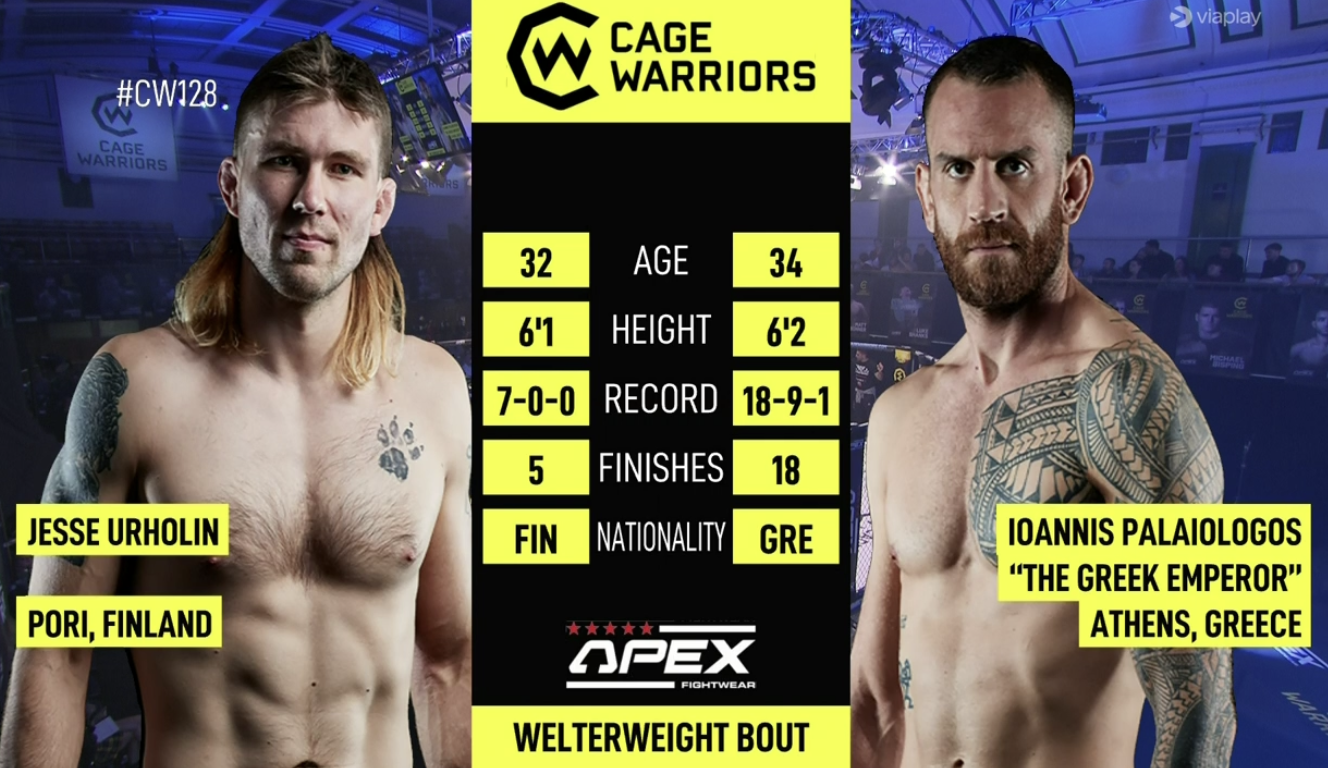 Urholin gets in on a leg early and finishes a take-down in the first 15 seconds.  Palaiologos tries to get up, but he is put in a body lock and put back on the mat.  Pro fighter Suvi Salmimies in the corner of her boyfriend representing Team East Front, and she likes what she sees as the Avenger lands some nice punches in side guard.  More good right hands two minutes into the round.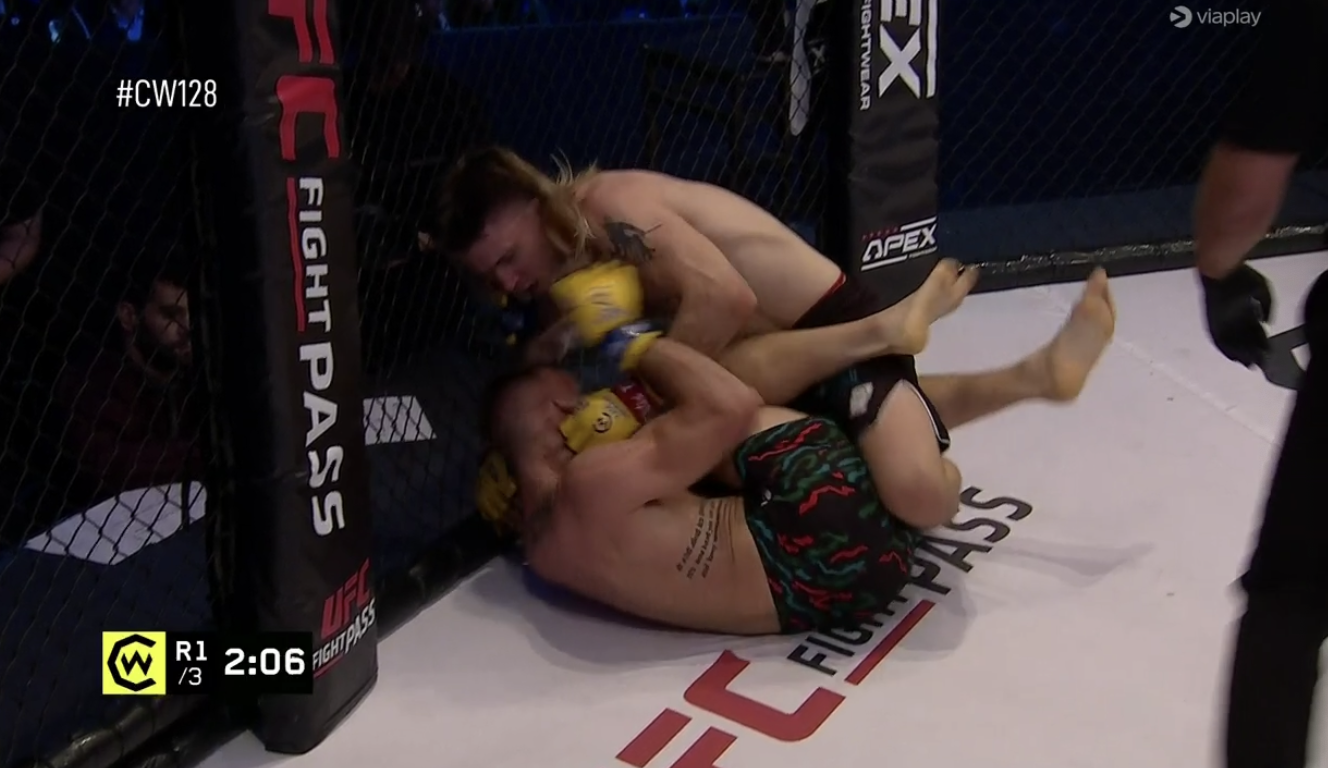 Jesse continues to work from side mount, and when Ionnis stands up is swiftly put back on the mat.  More right hands from Jesse, and a few left hammer punches to complete 5 dominant minutes.
The two throw right kicks at the same time, but Palaiologos shin lands right in the cup for a groin shot stopping the fight.  Once time is over, Jesse just goes in on a take-down and eventually finishes after Palaiologos tries a switch and kimura.  Now in side mount, and a few left elbows to the face for the Finn.  Now a series of short right elbows and hammer fists, bringing blood to the nose of Palaiologos.  More and more, and the referee jumps in.  It is all over.
TKO for Jesse Urholin.