Swede Tobias Harila (8-1-0) has signed an exclusive multi-fight deal with Cage Warriors. The leading European promotion has exclusively informed MMA Viking of the agreement with the exciting featherweight prospect out of Västerås Fight Club. "He has been on our matchmaker Ian Dean's top prospect list for a while, so it's a brilliant signing for us." comments the promotion.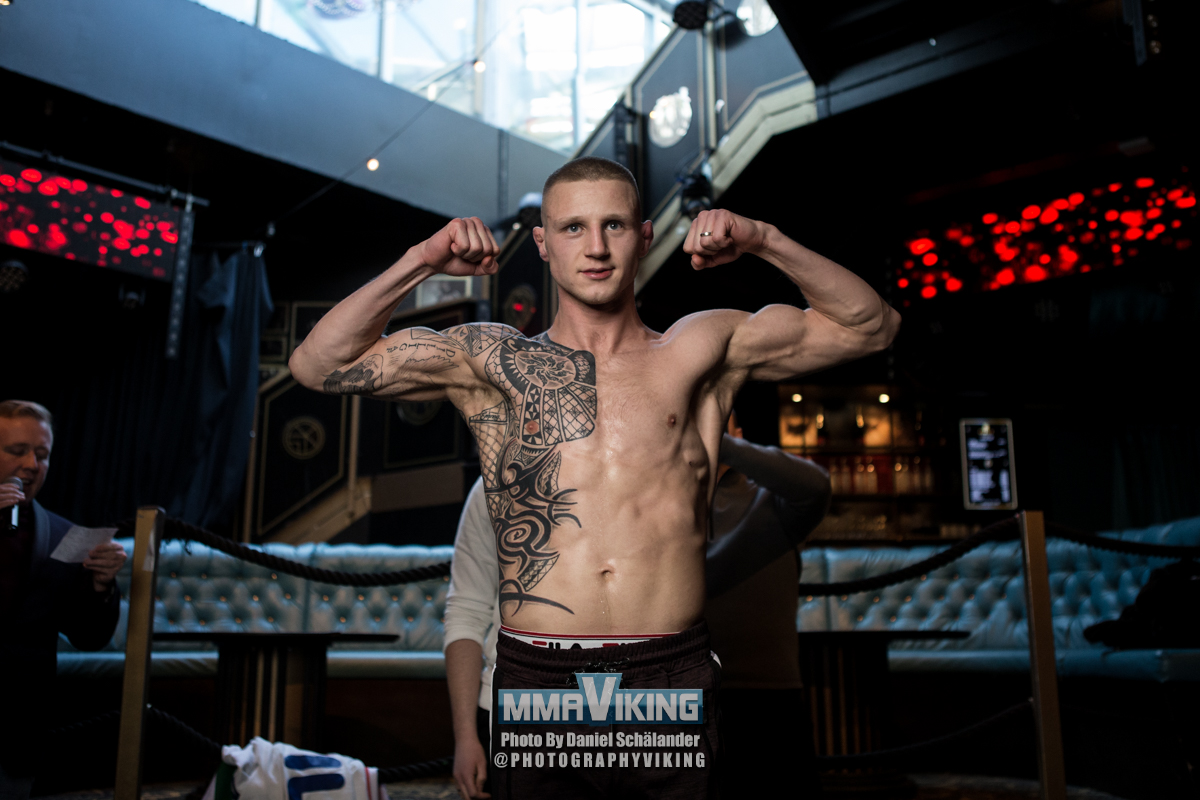 "Bad Intention" is coming off a win against Adam Westlund (3-1-0) in a spectacular main event that lived up to the hype at Superior Challenge 21 last month.
"We have been in negotiations with them for a while and we now reached an agreement that we are both happy with. Really Looking forward to the opportunity to fight on a platform like Cage Warriors. My goal is to take the belt in 2021 and then hopefully get a UFC contract. My focus right now is just to smash every FW on the roster." says Harila.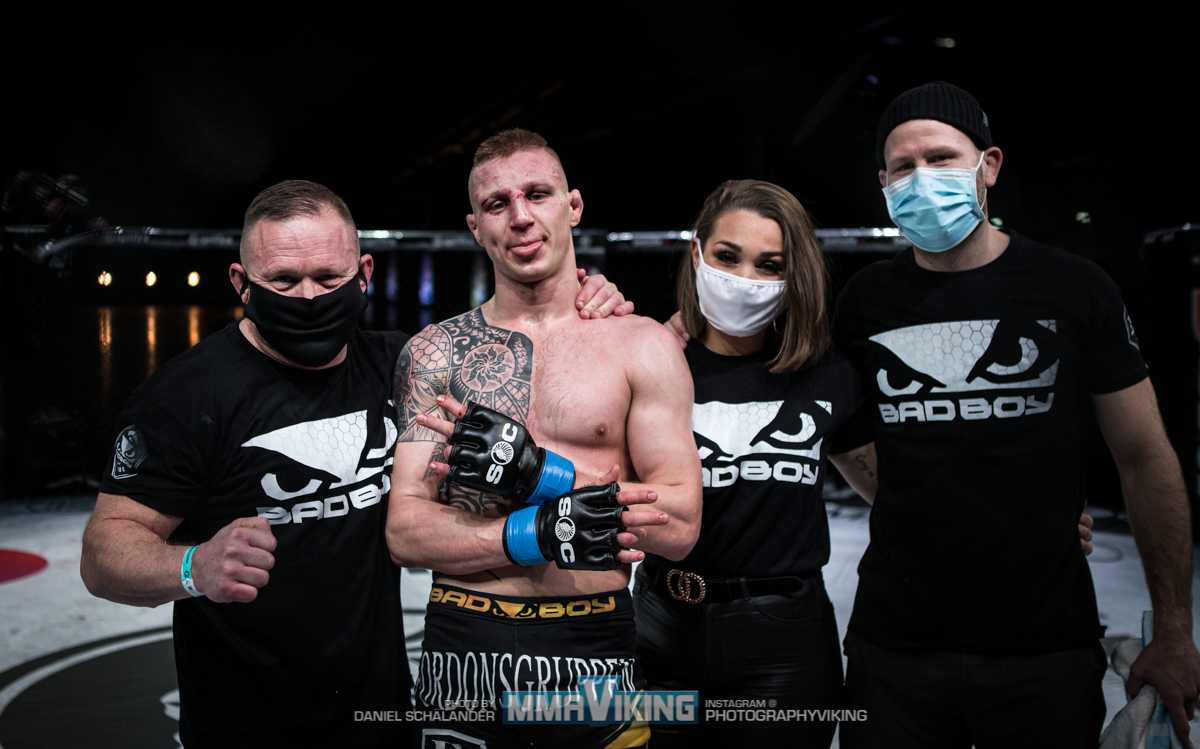 "We took the signing under consideration that this is the clearest path for the big show and got a good deal with Cage Warriors that was hard to turn down. I'm exited to test us against UK's or European's finest. I have been following the top contenders for a while now. If this goes the way I want, we are a couple wins away from a featherweight title shot. " comments coach Jörgen Hamberg.
In his prior last bout, the striker fought Rafael Macedo, where we won in the 2nd round. Harila's only loss came via RNC from Kenneth Evensen back in 2018.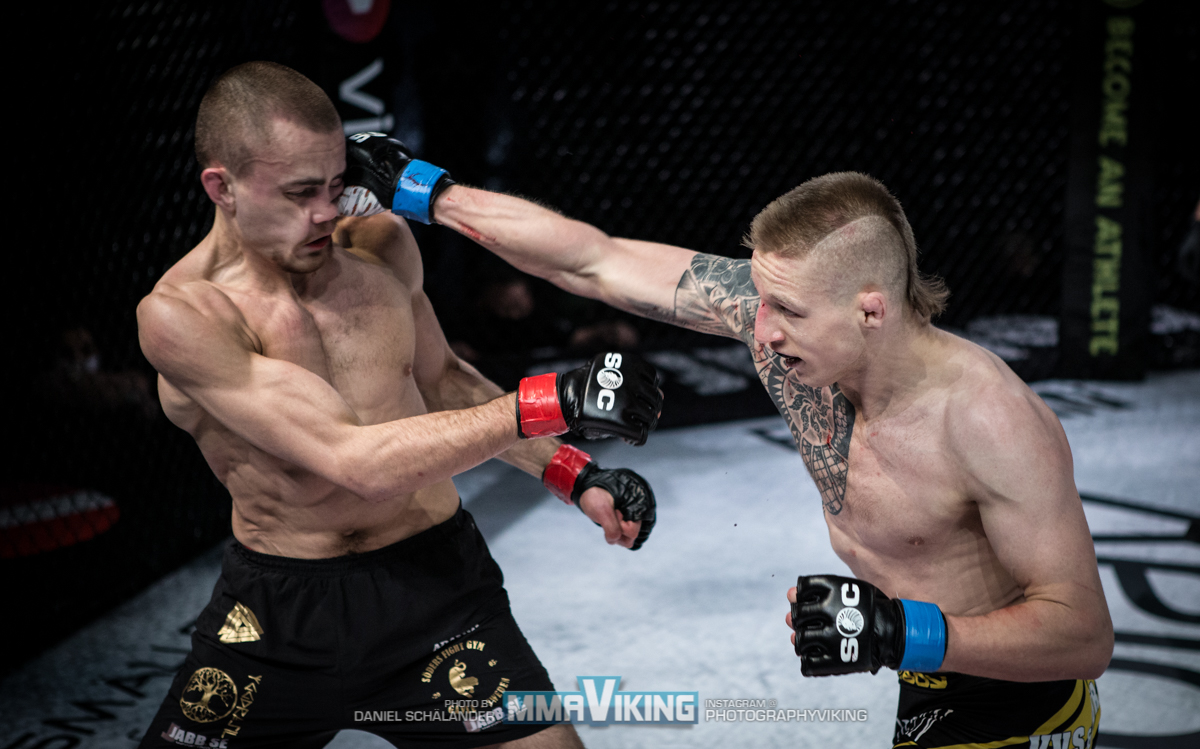 "They are a great platform for the European stars. Tobias will make a mess of the featherweight division" says manager Zlatko Ostrogonac of JDZ Managment.
Even through a hand injury, the Swede has been one of the busiest fighters. He fought five times in 2018, after turning pro in May. Over the last two years he has fought four times, putting together an impressive 8 win and 1 loss record.
""With 7 TKO's, he's just such fun to watch.  He will be mixing it with Europe's best – Charriere, Vucenic, Hughes, etc." comments the promotion.