Jesse Urholin (8-1) lost to Madars Fleminas (9-4) on the prelims of Cage Warriors 141. The 33-year-old Finn went all in on his stand-up game and ultimately took too many shots in the second round, getting stopped. Read the live play-by-play here.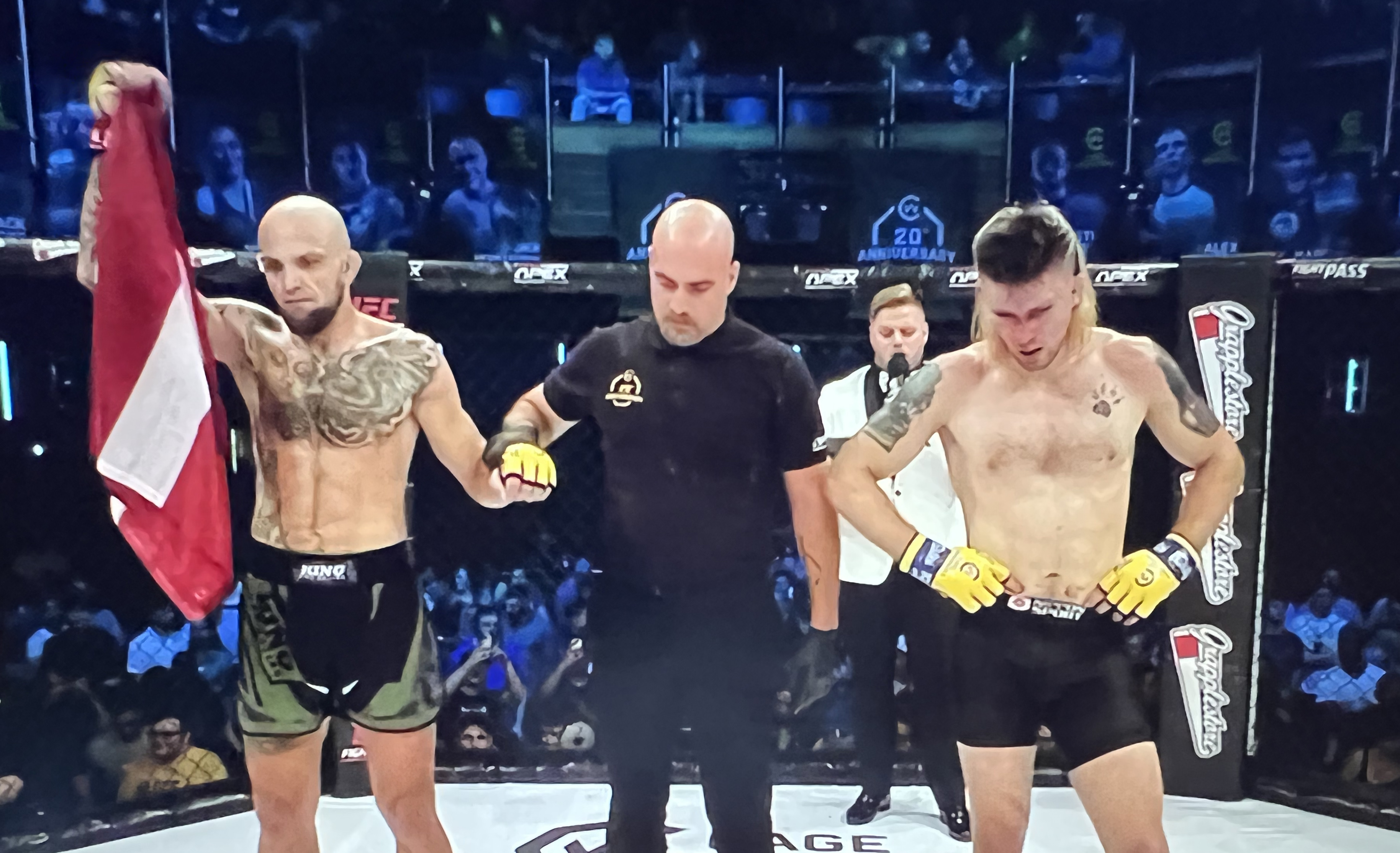 Jesse checks a kick early and looks comfortable on the feet. After an exchange, the Finn is in on a body lock. After some patience, the grappler lifts The Latvian Express in the air and puts him to the mat. Jesse has a cradle, but Madars rolls through and a scramble ensues until Jesse takes back! One leg in and the Finn is in control. Back to the feet with less than a minute, and overhand punches are thrown by both fighters. Jesse using the right hand for upper cuts and overhand rights, but Jesse eating them, too. The Finn should get that round.
Jesse just starts throwing down, but Madars is landing the bigger shots as the Finn presses forward. The hair on the back-end of the mullet is flying backward with each straight punch, and the left jab is just landing. But, Jesse just looks pissed off like someone stole his lunch money and moving forward with vengeance. A nice uppercut, and Fleminas might be tiring here, but he lands some big shots. And more shots, and for the first time Jesse looks rocked. The Latvian Express is just landing when he wants and a few more punches, and the Finn goes down. The fight is over as the referee jumps in at the 2:52 mark.
WATCH BELLATOR FOR FREE – In Sweden, Denmark, and Norway you can watch Bellator MMA for free on its exclusive channel on Pluto TV.  Watch MMA events LIVE plus bonus content and library.  Click your country here Denmark – Norway – Sweden