Pannie Kianzad (14-5) outstruck Sijara Eubanks (6-5) in Las Vegas at UFC Fight Night leading her way to a unanimous decision victory 29-28, 29-28, and 29-28. The Arte Suave fighter now has three straight wins in the UFC.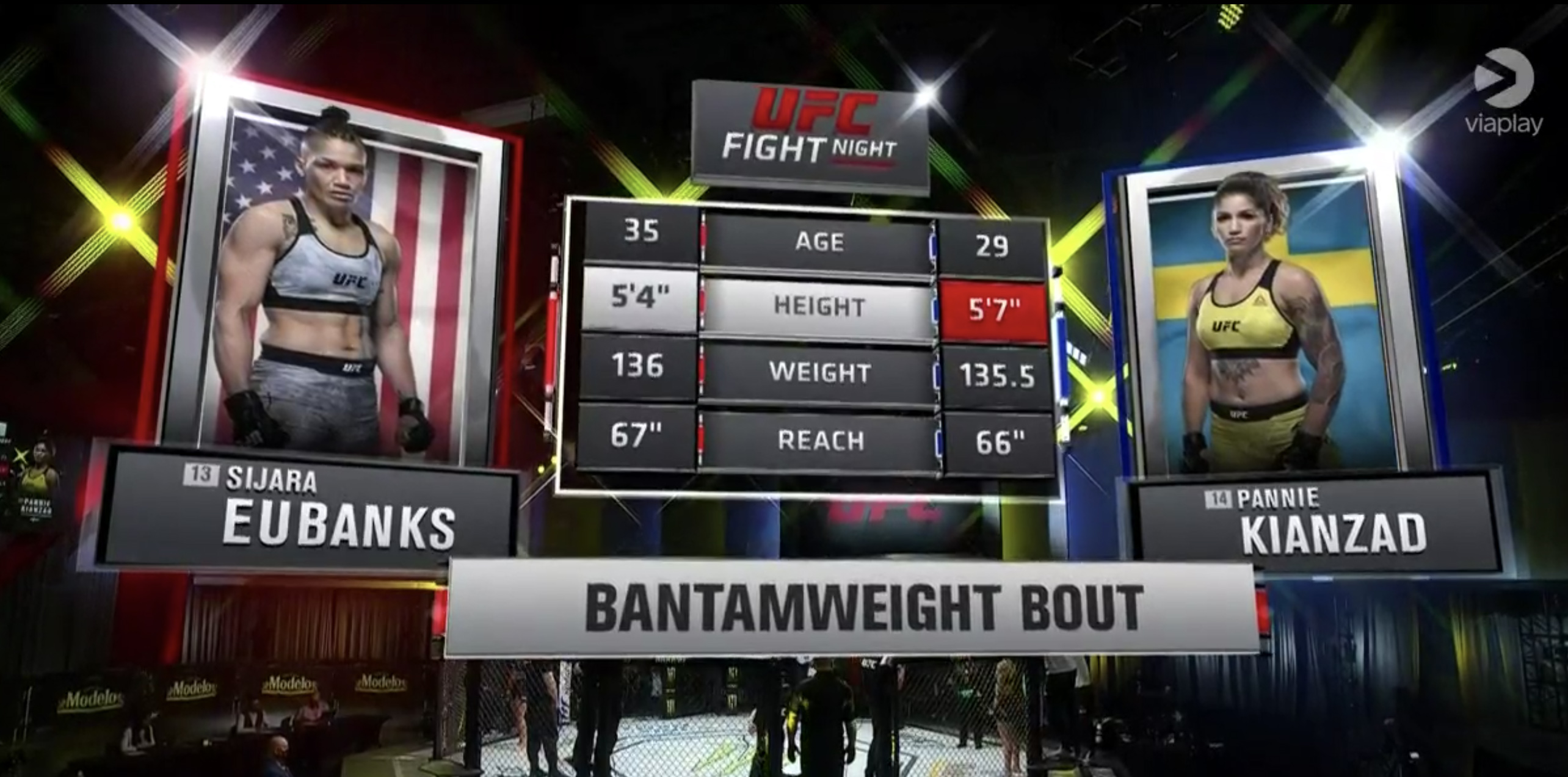 Pannie (#14 ranked contender) missed a right hand 30 seconds into the fight, and Eubanks (#13 ranked contender) was able to take full advantage by going under and finishing a take-down. Kianzad tried to escape from the BJJ black belt, and even threatened with an armbar several times, but the American was able to pass guard and land good elbows. "Sarj" got full mount and took back to end the first frame and clearly took the first round.
Kianzad moved into the clinch at the start of the second frame, and nearly secures a trip takedown. Some more good strikes in the clinch, then Eubanks lands a solid right from the outside. Solid knees from Kianzad as she pushes the fellow TUF finalist against the cage. Kianzad gets taken down after the clinch breaks, then tries to lock-up an armbar with less than 2 minutes left. The Swede starts to grapple and grabes a single leg, then backs away to get it back to the feet. Sarg in on a single against the cage, but Pannie just starts elbowing the side of the face again and again and again for a strong finish to the second, tilting the cards in her favor.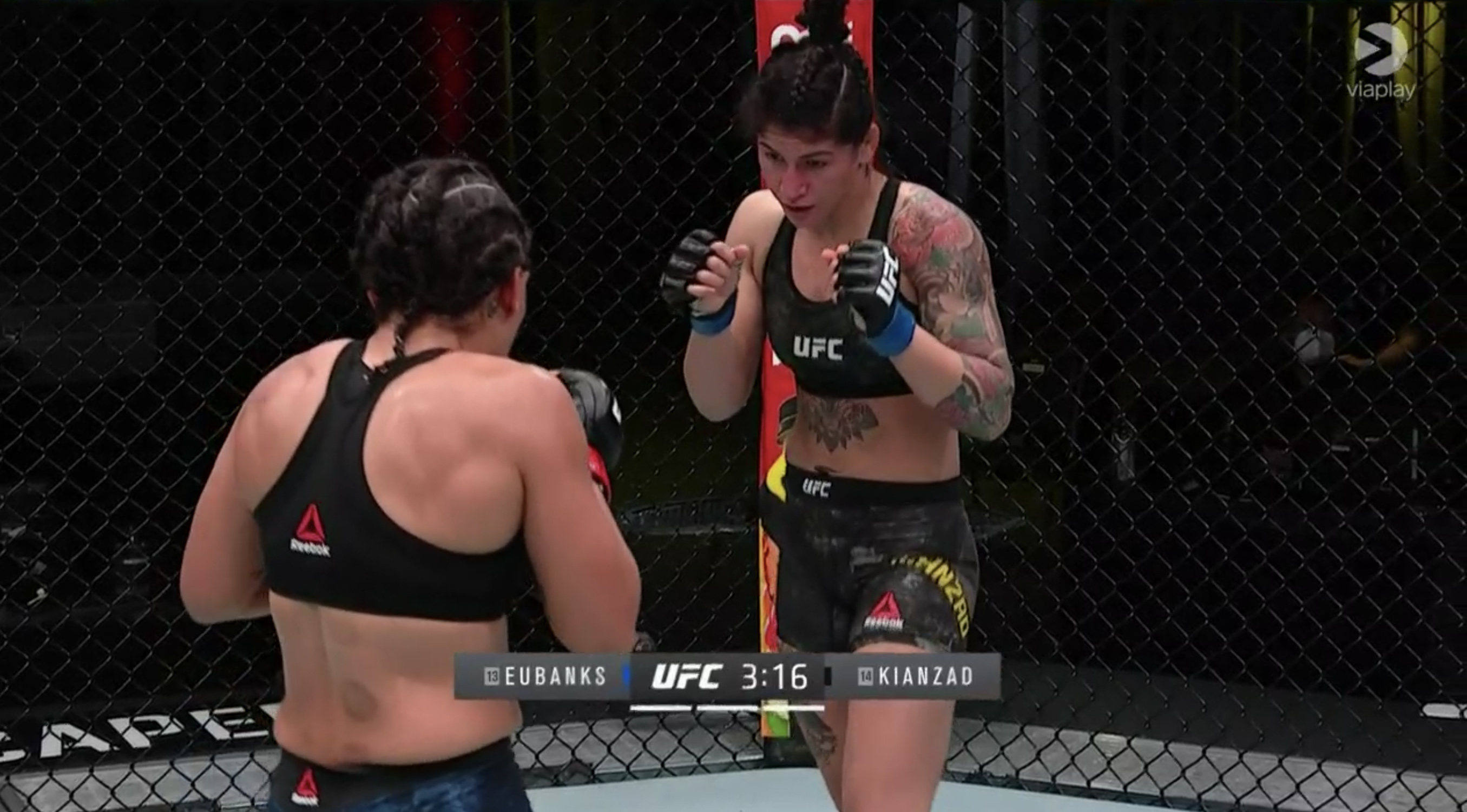 Back to the clinch in the third, in the round that will decide the fight. Solid punch from Eubanks, but Kianzad keeps landing her lead right left hand. Pannie quicker in the exchanges here, and lands a good right. The nose of Pannie does not look good, and she adjusts it before heading back in the pocket. Big left from Eubanks, and this is close! Overhand right from Pannie who is landing more punches and cleaner punches, and the both swing to the end. Both fighters throw their hands up in victory.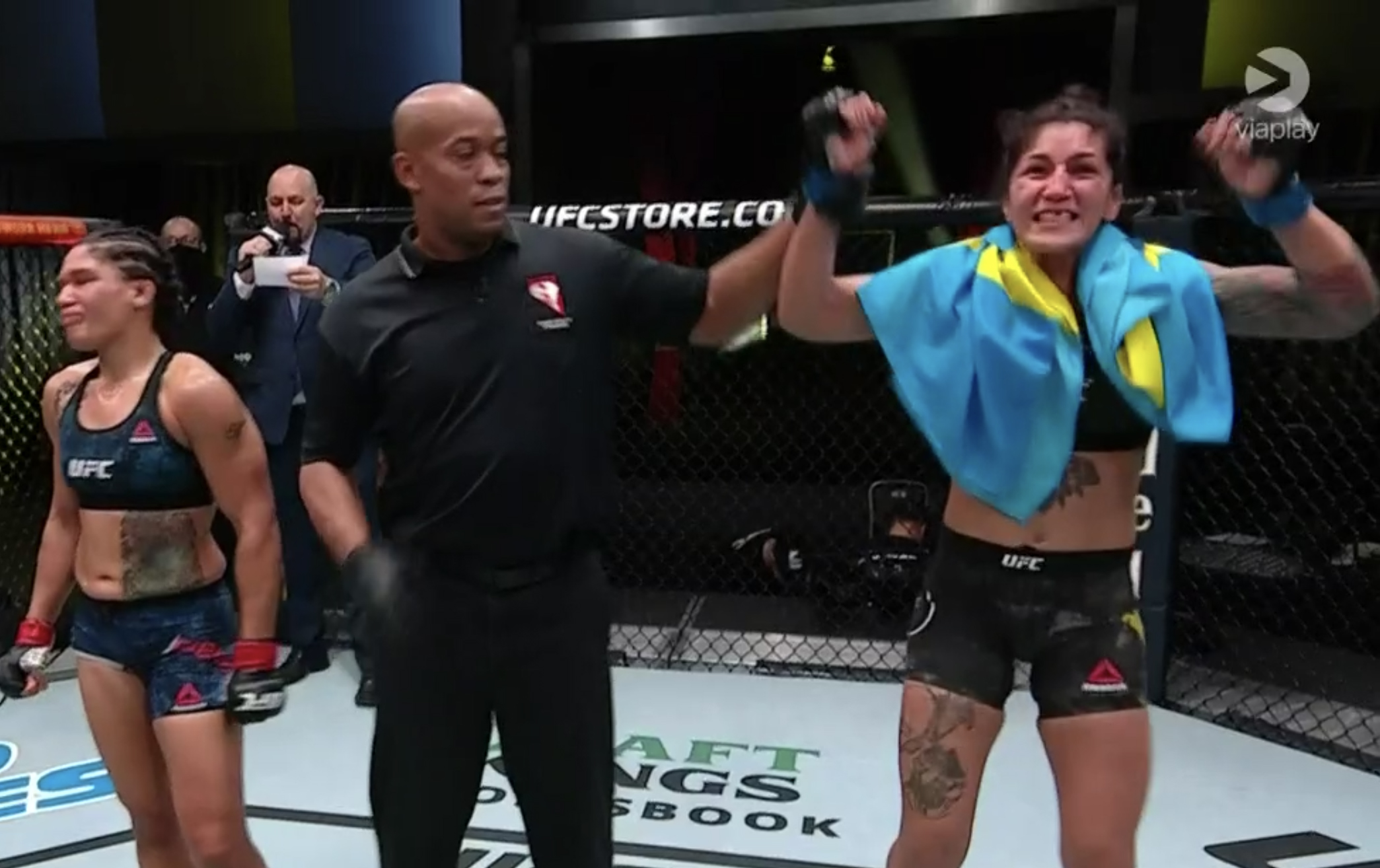 The judges see the fight 29-28 all in favor of Pannie Kianzad for the unanimous decision victory. Ths is her 3rd straight win.!
"I am the best female fighter in bantamweight from Europe and I want to take over the world." says Kianzad after the win.