Jesse Urholin (7-0) made the most of his first MMA fight outside of Finland by dominating Aaron Khalid (10-7-1) at Cage Warriors 125 Saturday night.  30-25, 30-25, and 30-26 read the scorecards after 15 minutes of action.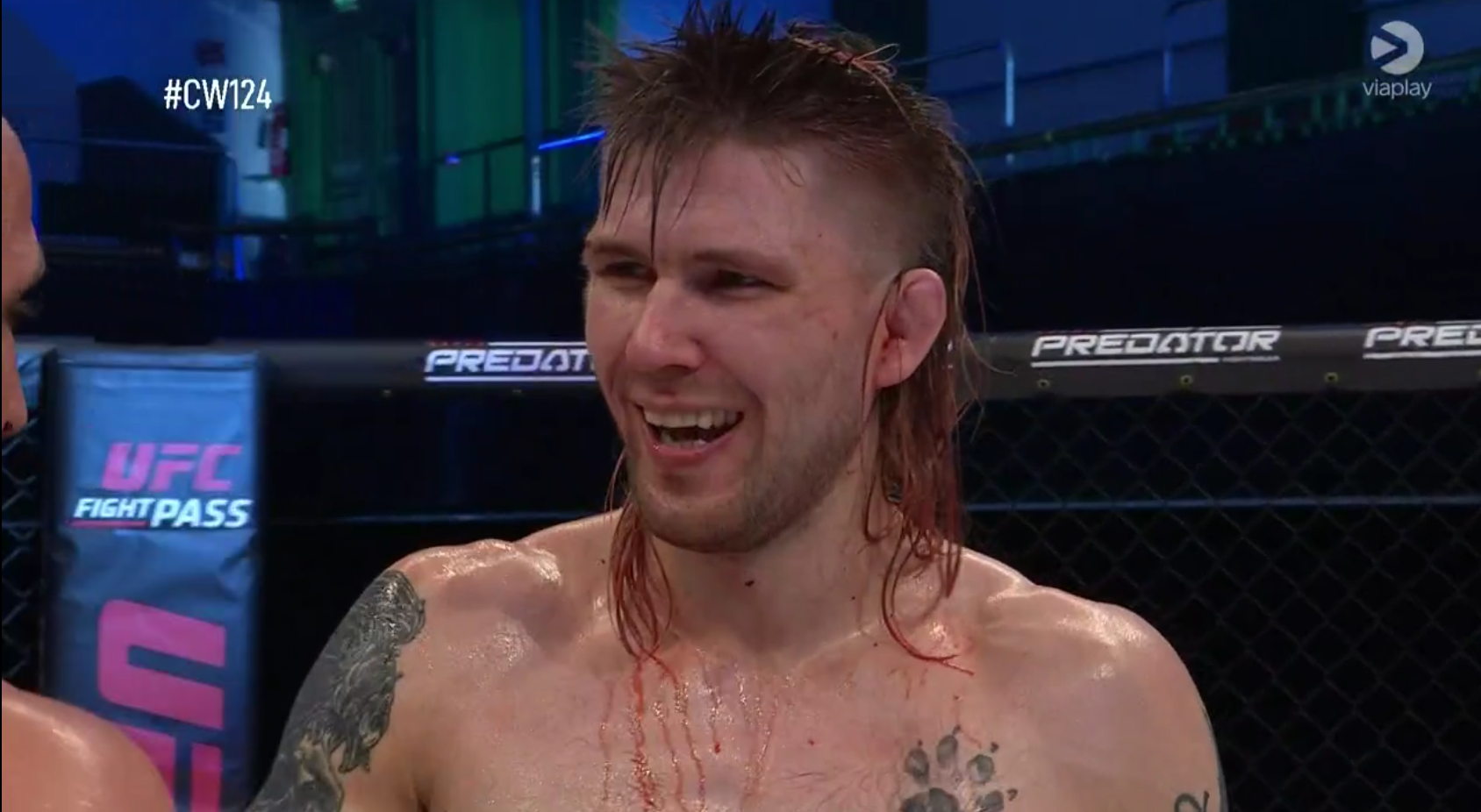 Urholin immediately closed the distance, getting a takedown in 17 seconds.  Jesse in control, but Khalid trying for a kimura that is defended several times.  Half way through the round the fight goes back to the feet until the fighter out of Pori takes it back to his domain.  Some good strikes on top from Jesse, and an elbow.  Jesse gets back, and then transitions to mount briefly, but Aaron is very active off of his back.  Jesse looking for an arm triangle attempt as the round coming to an end.  That round goes to Urholin.
Jesse comes out with a punch then kick combination that floors Khalid to the ground.  The East Front fighter lands more punches quickly, but somehow blood is coming from Jesse's face that must have caught a punch or elbow earlier in the round.  Urholin looking for a choke, but can't seem to lock anything in.  More ground and pound from the Finn that is in total control of this round and fight.  A head an arm choke is locked in finally, but not tight enough as the round ends.  That should be a 10-8 round.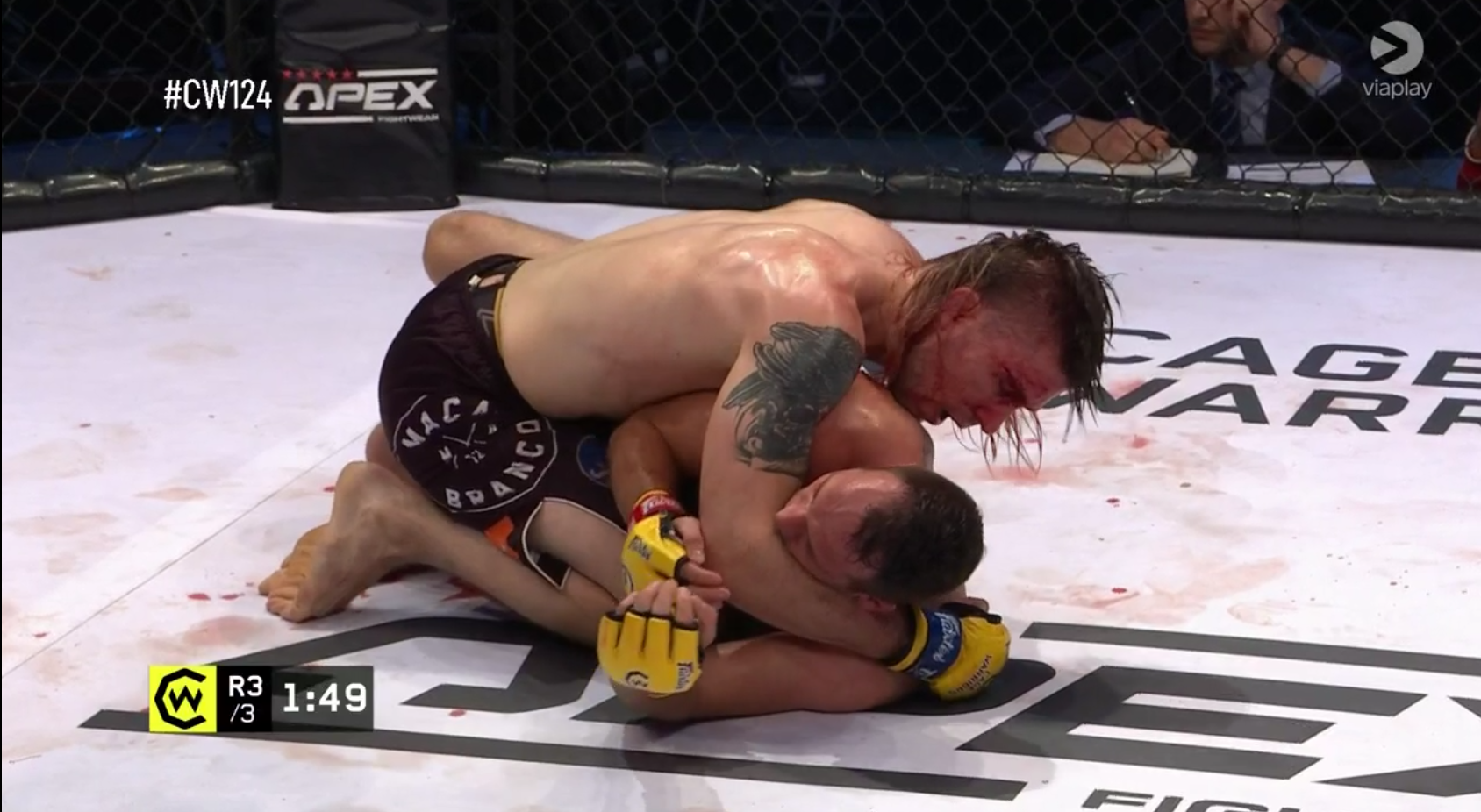 Khalid comes out desperate and lands some good headkicks, but Jesse gets the fight to the ground briefly and back to grappling.  Jesse takes back and back in control on the mat.  Punches from side mount, between transitions from half guard with a head and arm choke.  Both fighters really slippery, and this looks destined for a decision.  An elbow to the back of the head from the bottom, and one point is deducted from the Whales fighter.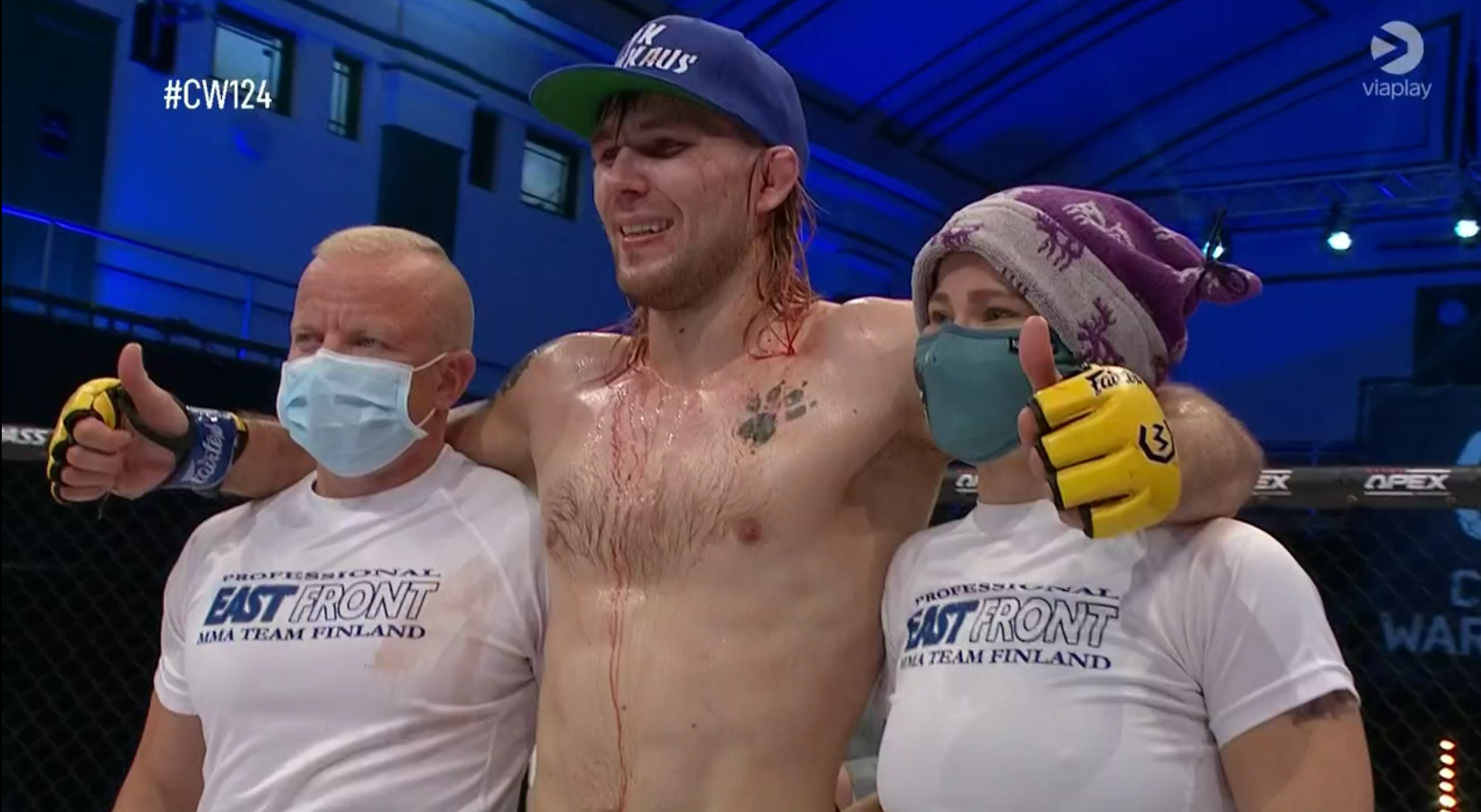 All scorecards are in favor of the Cage Warriors debuting fighter 30-25, 30-25, and 30-26.
The bout was on the prelims card.  Team East Front teammate Edward Walls was on the main card, but did not come away with the win against Steve Aimable, although the Finn did land a big right and flying knee in the second round that came close to ending the bout.