Soren Bak (15-1) beat Bobby Lee (12-6) at Bellator 261.  The "True Viking" stepped back into the cage for the first time since 2019 and was dominant grappling performance, giving him the 30-26, 29-27, and 29-27 decision victory.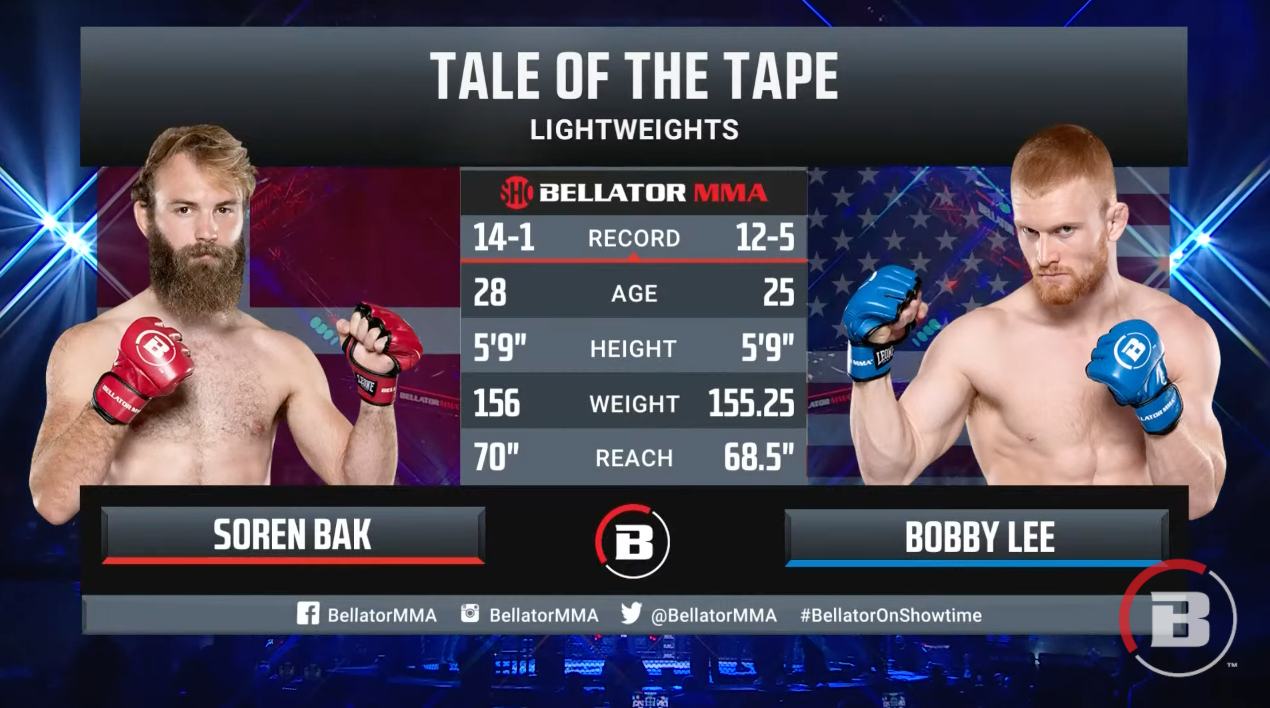 A quick grappling exchange early, but no fighter can gain control.  Lee letting some low right kicks go, landing as calf kicks that Bak starts to check.  Bak ducks under a big right hand from Lee and gets in on the body and takes back, transitions to a body lock as the American stands up.  Soren looking for the neck, and eventually Lee is able to get out.  After some exchanges, Lee charges in on a double-leg take-down.  Bobby in side mount, and a rare moment when Soren is on his back.  The Dane however is not happy there is able to reverse the positions as the bell rings.  A close round, which should go to Bak.
Lee with a few good jabs, then is able to get in a north-south position, and moves on top.  Soren scrambles, but Lee locks up a rear-naked choke that is tight… but for those that know Bak, know a choke will not come easy… and Bak just twists his way out, and gets his own rear-naked choke!  Soren with the body triangle, and hunting again for a choke.  Lee is able to reverse and mounts briefly before seeking a rear-naked choke as the bell rings.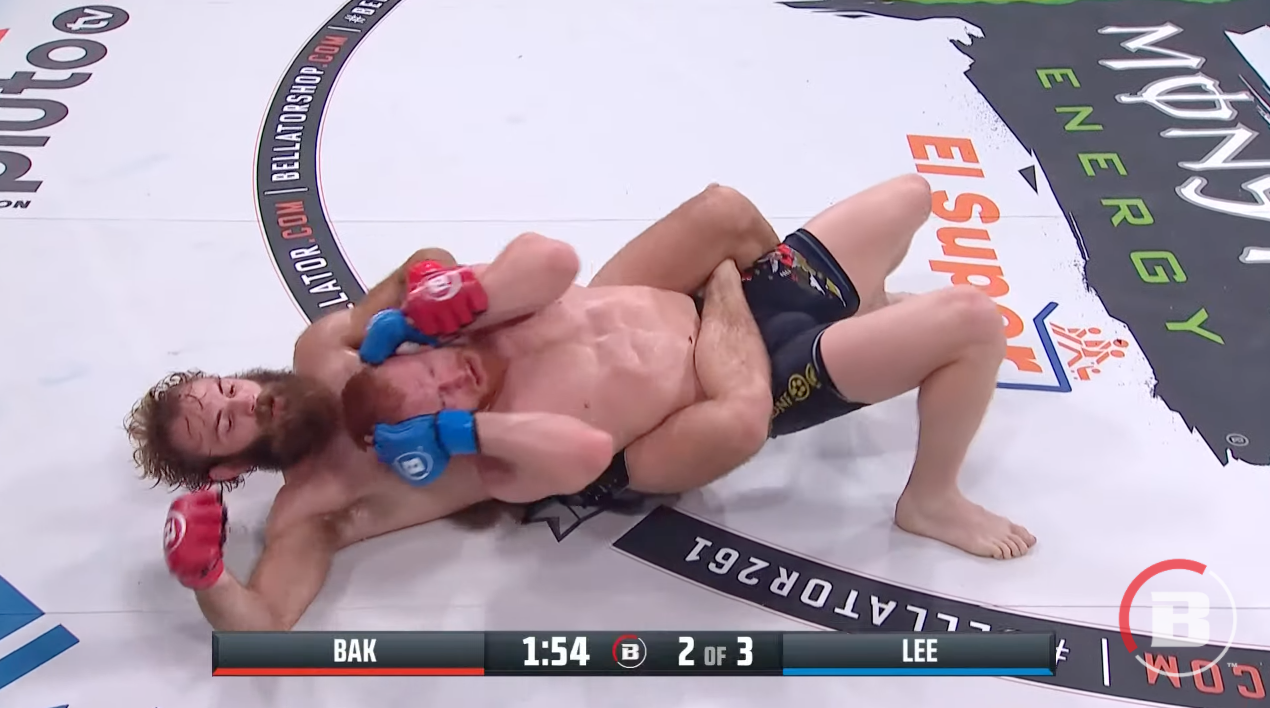 The American goes for a double-leg take-down to start the 3rd round, but Bak locks in a guillotine and able to bring the fight to the ground.  The Dane jumps into full mount and looking good in the third round.  Total control for Bak that has back and mixing in punches with elbows, and punches and elbows as Lee tries to escape.  Just a dominant 3rd round of control and damage to the final bell.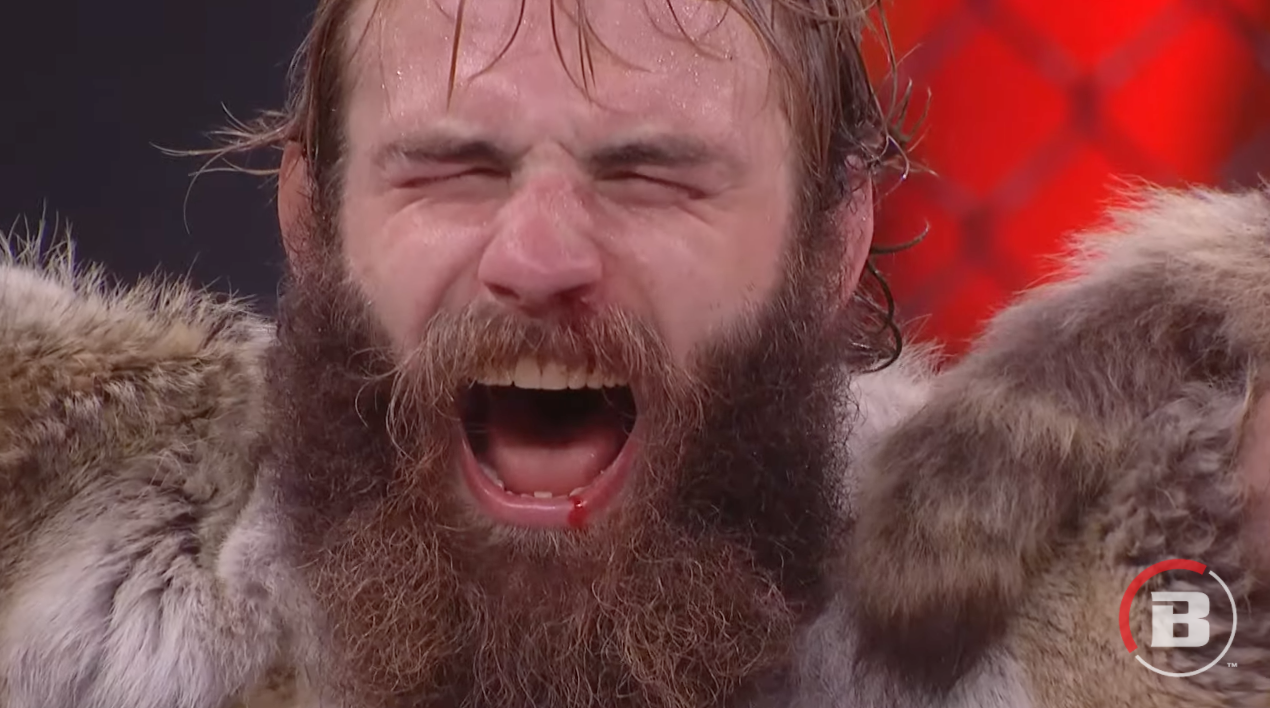 All three judges see the fight in favor of Soren Bak 30-26, 29-27, and 29-27.