MMA Viking's Nordic Prospect of the Year for 2012 is Max Nunes. Not too many fighters are able to win 6 wins in a calendar year, but light heavyweight Max Nunes came out of nowhere to have a perfect year. The Stockholm raised fighter, now living and training in London, had 4 TKO's and 2 submissions, stopping all of his opponents, including 5 in round 1.
The New Wave Academy fighter began to have tougher competition as the year progressed, and ended the year fighting on BAMMA 11 and 12 in September and December. Notable wins included beating Iain Martell at UCMMA 29, where he beat then undefeated fighter with a triangle choke in the second round.
Nunes finished the year with "power", which is also his nickname, with a devastating left hand stopping the bout on the ground against Kevin Thompson (13 wins & 6 losses). Nunes has an overall record of 9 wins and 0 losses.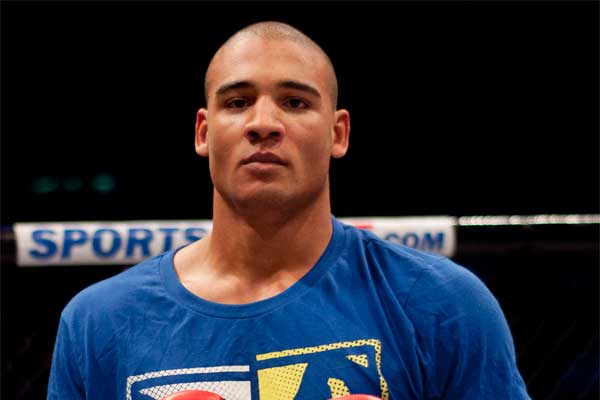 The young talent has all the potential in the world. With the Swedish fighter not cutting any weight, he will become more of a physical force as he matures into his body. Nunes will be looking for some training in the USA in 2013 to shore up his wrestling, so the sky is the limit for the 6'4″ fighter that already has solid standup and BJJ skills.
There were also several young fighters with notable wins and impressive years that we will be seeing more of in the future. By design, this awarded is given to those not currently in major promotions, like the UFC, Bellator, and Strikeforce. Below are a few others on the rise to look out for :
• Nicolas Dalby – Denmark : 3-0 with win over Ivica Truscek
• Nicklas Bäckström – Sweden : 2-0 with win over Grecicho
• Toni Tauru – Finland : 4-0
• Fernando Gonzalez – Sweden : 2-0