Max Nunes won big at ACB 48 Revenge in Moscow Russia versus Maxim Futin finishing the fight with knees in the third round.
Nunes came out in a southpaw stance, a much taller fighter than opponent Futin. A good shot from the Russian early, and moves to a tie-up and gets Power to the ground. Nunes relaxed on his back, and eventually gets out and on to his feet.
To start off the second round the referee talks to both fighters telling them to pick up the pace and be more aggressive.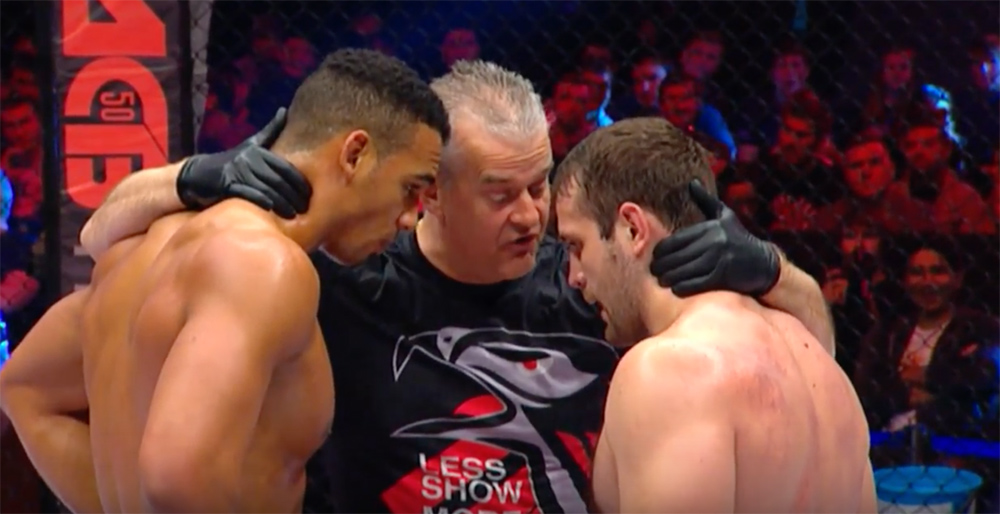 The Stockholm fighter lands some nice kicks, then Maxim goes to the tie-up to avoid striking exchanges in the second. A yellow card is given to both fighters for lack of aggression half way through the middle round, and the fans aren't too pleased either.
Nunes light on his feet to start the third round, but still cautious. Nunes gets a plum clinch after some strikes and lands a HUGE knee to the head of the Russian. Oh, there is blood. Big cut… the doctor comes in and it is over. Nunes wins!!!
The Allstars Training Center fighter moves to 17 wins and only 3 losses.