Max Nunes is not a name you hear when talking about Swedish MMA.  There is a reason for this… but it's not because he's not talented or successful.  The fighter has quickly run up an 8 win and 0 loss record, showing the power, quickness, and technique that makes him one of the more interesting light heavyweight prospects from Scandinavia, but he's relatively unknown in the country he was born and raised in.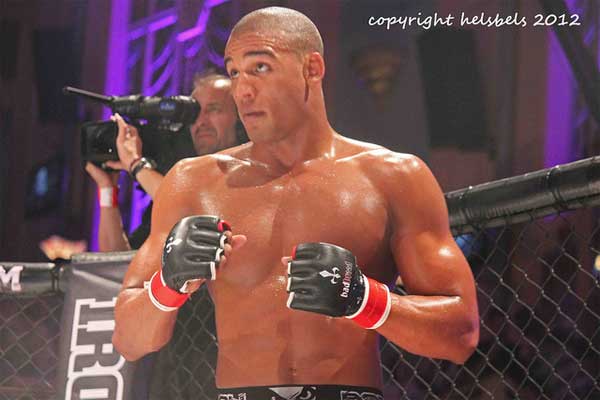 Off the Radar
After some investigating, it's easy to see why he's not known as a top Swedish prospect and why this is the first interview with the Swede. First, Sherdog Fight Finder page hows that he is from England.  Plus, he only had limited training in Sweden as a teenager before moving to the UK and now representing New Wave Academy in South London.  (Note : MMA Viking fixed his Sherdog page before publishing this article =)
Introducing "Power"
So let me introduce you to the Swedish flag flying Max Nunes. He stands an impressive 194 centimeters (6' 4") and is known as "Power".  He is 23 years old and was born and raised in Stockholm, and his first passion was basketball.  "I was never a fan of MMA of the UFC as a kid" says Nunes to MMA Viking.
"I thought it was too violent, so I never watched it on TV." says the fighter.  Just before he turned 20, he was regularly going to his gym for regular workouts and training.  He saw that they had MMA training next door, and he strolled in by himself as a curiosity.
"I fell in love with it immediately, and I realized I was good" recalls the fighter of his early introduction to the sport.  "I wanted to commit fully to MMA, and I thought England or America was the place to do it."
Nunes knew that Sweden had a very organized and structured MMA system, but he realized that with the steps to turn pro in his homeland –usually fighters first fight in Shoot Fights, then Amateur, before turning professional—it wouldn't meet his ambition to get in the cage and fighting as soon as possible.
With his sister already living in England and a father from the UK, Nunes made the move to London to pursue his dream of becoming an MMA fighter.
Taking Fights on the Regular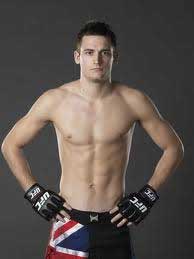 "I don't see the point of training if I'm not going to fight." says one of the more active fighters on the scene, who now has a record of 8 professional MMA wins without any losses.  Nunes turned pro in July of 2010, and has notched 6 wins already in 2012.
Nunes trains out of New Wave Academy with other top fighters such as Nick Osipczak.  He takes MMA fights as fast as they are offered to him, and even stepped up for a boxing match in July, which he also won, when he had a small gap in his schedule in the summer.
"I'd fight every 3 weeks." says Nunes.  "I don't see the point of training if I'm not going to fight.  I'm always training."
Aoki and Silva Heros 
It's hard to pinpoint Nunes style.  With his two MMA idols of Shinyi Aoki and Anderson Silva, it's easy to understand why his highlight reels include head kick KO's to slick submissions and powerful ground and pound.
"I always look for a finish.  It doesn't matter how, but submissions take more skill." says the Swede that works hard to develop techniques both on the ground and standing.
He has finished all of his fights, with 5 submissions and 3 KO/TKOs.  His most impressive win was against Iain Martell in August, who was on a roll with 6 straight wins of his own.  "It showed my composure" says the lanky fighter, who stayed cool off of his back against another hot prospect that he was able to stop with a triangle in the second round.
Max Nunes vs Iain Martell UCMMA 29
An Early Headkick KO
Max Nunes vs Shane Fourie UCMMA 27
Next Test at BAMMA 11


A few more wins, and "Power" won't be a Swedish secret much longer. Be sure to watch this Swede as he looks to finish an impressive year with his 7th win of 2012 on December 1st at BAMMA 11.  He'll be taking his undefeated streak to Birmingham's NIA, where he will face Kevin Thompson.  Thompson comes from Cumbria with a professional MMA record of 13-5-0.
Nunes sponsors include Bad Boy, MMA Zone, and Bridge Dental Lab. He is managed by Pro-Game Management, and you can follow him on Twitter at @maxpowernunes.