Although no longer visible, Niko Puhakka's tattoos have caused him more trouble. This time in Ireland, where after some recent controversy the Celtic Gladiator promotion has decided to pull the Finnish fighter from the card just a month before the headlining bout was set to take place. Below is the statement posted on the website today.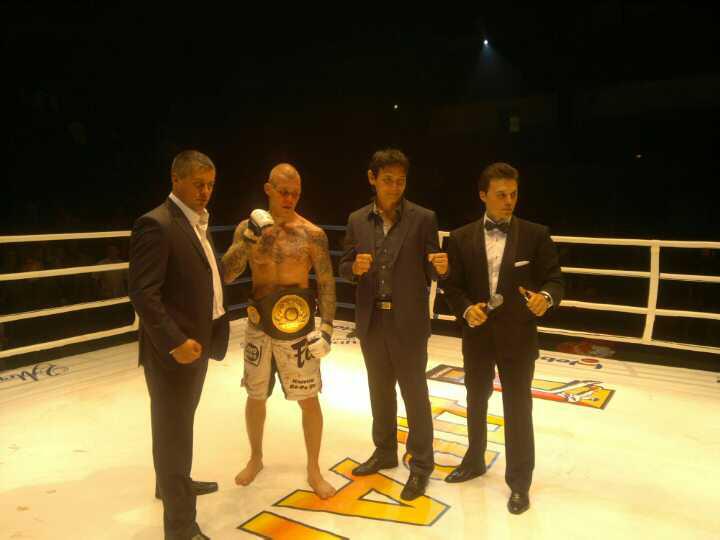 07/01/2013
Dublin
Celtic Gladiator Company Statement regarding Niko Puhakka
Due to the controversy surrounding the fighter Niko Puhhaka, the organisers of Celtic Gladiator decided to cancel the fight that was scheduled to take place on 9 February at the Citywest Hotel in Dublin. Celtic Gladiator have signed the contract with Niko Puhakka basing only on his performance and achievements in sports. We as an organization do not judge our fighter by race, color, religion or beliefs.
Unfortunately, the amount of negative feedback regarding the fighter forced us to make a decision of removing his name from fight card. This, however, does not mean that the fighter Wesley Murch will not appear on the event, he will be assigned a new opponent shortly.
Best Regards
Board of Celtic Gladiator
The Finnish fighter was scheduled scheduled to take on England's Wesley Murch at the Dublin event "Day of War VI".    Puhakka was also pulled by BAMMA in 2011 due to the same issue and also the Poland promotion KSW.