Carelia Fight 12 is nearing completion an just awaiting for an opponent for hometown fighter Eeva Siiskonen (5-3-2) from MMA Imatra.  While the card is set up as a Finn versus Russian card, the awesome exception is a battle between MMA Lappeenranta/Team EF Jani Ridasmaa who will take on long time veteran Niko Puhakka out of Espoon Kehähait.  The card takes place on September 10 at the Imatran Urheilutalo Ja Uimahalli.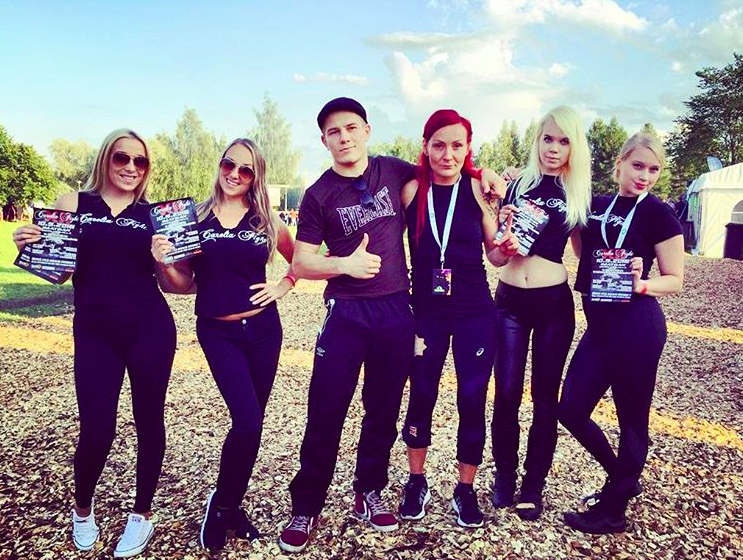 The 34 year old Siiskonen was last in action at Lappeenranta Fight Night 15, where she went to a draw against Iren Racz.  Before then the Finn won two fights.
"This time we have pretty much foreign opponents.  Finland versus Russia is always good for the audience" – Mikko Suvanto, Matchmaker
Ridasmaa (8-4-1) has won his last three out of four fights, most recently outpointing Kennet Mattsson at Lappeenranta Fight Night 15.  Before this it was a loss to the respected veteran Sergej Grecicho at LFN 14.  He will face Puhakka (29-17) who finally snapped a long losing streak of four bouts from 2013-2014.  The 36 year old did get a split decision over Viktor Tomasevic at NFC 1.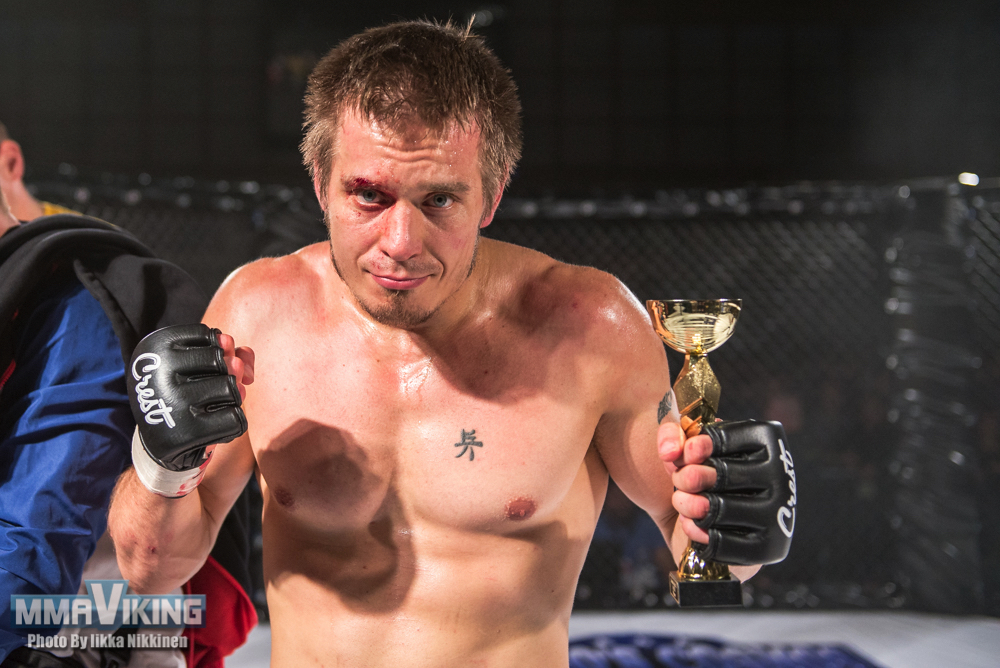 Salmi  (7-2) is on a good run of wins, with six wins in a row dating back to 2013.  Last out, the Finn beat Sean Carter.  He will face Russian Timur Terehov who beat Janne Hakkinen at LFN 15.
Check out the latest fight card here.
Fight Card
65.8 – Edward Walls, MMA Lappeenranta/Team EF vs Jani Hägg, Barreto Lahti / Primus FT
63 – Joni Sarkala, Lahden Kamppailulajikeskus/Team EF vs Alex Kolesnik, Bortsovskiy Club/Russia
70.3 – Hannu Nylund, Lahden Kamppailulajikeskus/Primus FT vs Domash Etezov, Gladiators Team/ St Petersburg/ Russia
70.3 – Aleksi Savolainen, MMA Team 300, Tampere/Imatra vs Grigoriy Maltsev, Almaz /St Petersburg/Russia
65.8 – Marko Tani MMA Utti/Team EF vs Khongor Opinov, Bortsovskiy Club / Battle Beetle Team/Russia
73 – Jani Salmi GB Gym Helsinki/ Primus FT vs Sharipov Azizbek, AP Promotion/St Petersburg /Russia
65.8 – Juuso Halme, MMA Imatra vs Timur Terehov, Rusfighters/St Petersburg/Russia
77.1 – Jani Ridasmaa, MMA Lappeenranta/Team EF vs Niko Puhakka, Espoon Kehähait
61.2 – Eeva Siiskonen, MMA Imatra/Team EF vs TBA