Juho Valamaa (12-3) will be seeking his seventh straight win as he steps back into the cage at EuroFC 01 in Espoo, Finland on October 1st. It will not be an easy one as the new promotion has announced that Karl Amoussou (22-7-2) will be the opposition.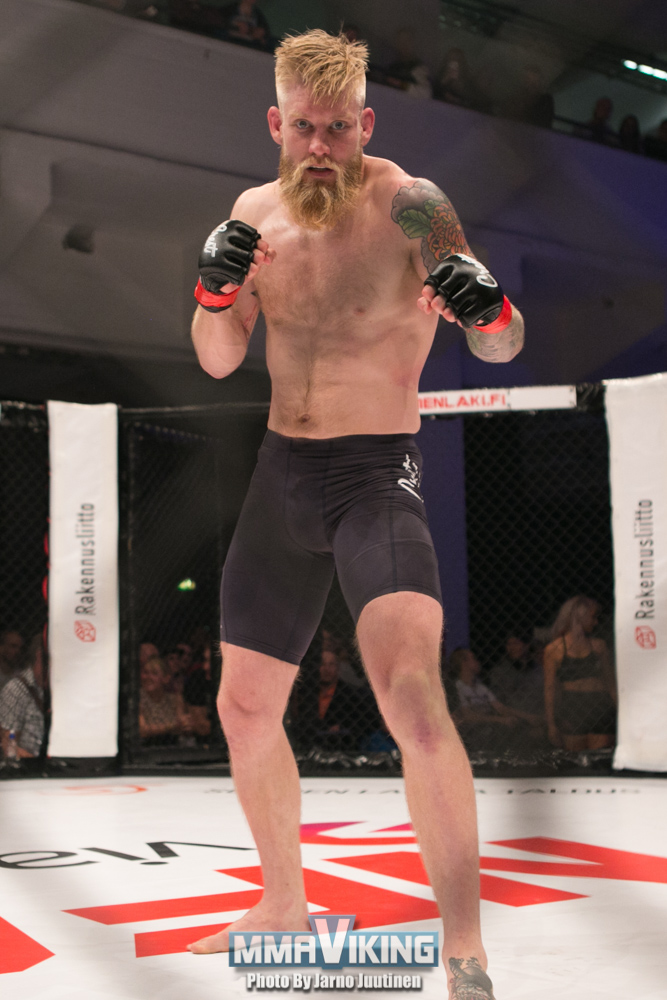 The Finnfighter gym fighter brings in a 12 win and 3 loss record, and hasn't lost since October 2014. The Finn submitted Michal Wience at NFC 1 back in May for his sixth straight win.
"Amoussou is a tough opponent for sure and has fought almost everywhere. It'll be a hard fight and that is exactly what I have been looking for. Fans cans expect a good fast-paced fight." – Valamaa
Amoussou is no stranger to those that have followed European and international MMA as he has been in M-1, Dream, Strikeforce and Bellator. "I have won five fights in a row and plan on making it six on October 1st" says the Frenchman that is on a legit streak of his own. The welterweight was last in action with a first round stoppage at Venator FC 3 – Palhares vs. Meek in May over Giovanni Melillo.