Juho Valamaa (15-5) lost to Russian master of sports in combat sambo Maxim Grabovich (8-4) at M-1 Challenge 94. It was a unanimous decision loss for the Finn in Orenburg, Russia.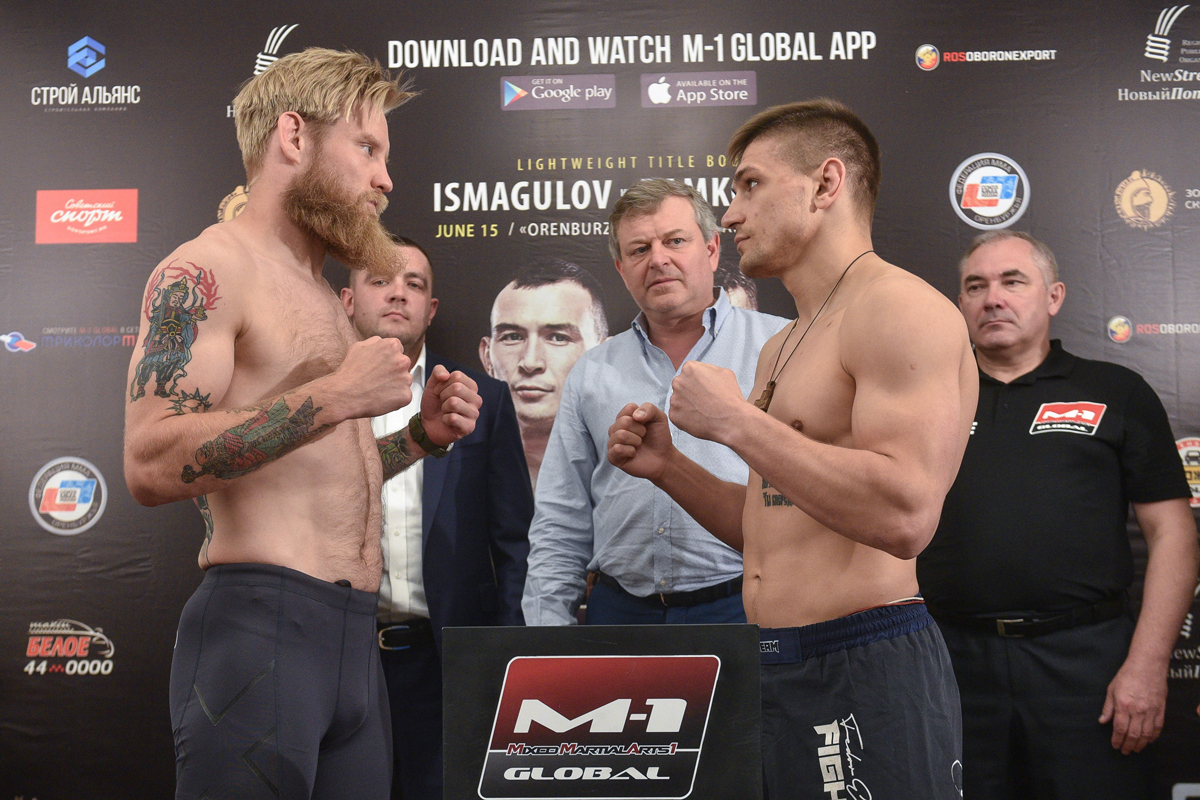 Juho with a take-down early, but Maxim popped back up to the feet.  Harder to get takedowns in the M-1 "rage" that is part ring and part cage.  A good right head kick mid-way through the first round.  Big left punches rocked Valamaa, but the Turku based fighter got a take-down to slow the barrage.   A full mount by he Finn, but reversed by the Russian at the end of the first. A good round for the Finn to start the fight
Another take-down to start the second round.  Full mount again for Juho, before he is reversed again.  Now it is Grabovich that is on top, and lands some huge knees.  Valamaa in trouble!  Big trouble!  The Finn shoots for a take-down, but this time can't get it and is puched in the face and back of the head over and over, and more punches with 30 seconds.  More knees to the face and Juho's head through the ropes!  He survives. Potential 10-8 round there for the Russian.
The Finnfighters' Gym fighter is exhausted and loses the third round as he is put on his back.  The Finn tries to battle back, but just no opportunity to score.
The 32 year old returned to M-1 after his M-1 Challenge 82 bout in August, where he brutally KO'd Portuguese fighter Aires Benrois (10-6) in Helsinki, Finland.
Grabovich is a former M-1 title challenger that is well known in the M-1 promotion. He turned pro in 2013 and fought for M-1 back in 2014. The 28 year old is coming off of a win this past October at M-1 Challenge 84.