KSW, is by far the biggest MMA promotion Poland, where the UFC is more of an after thought to local fans. The leading promotions has started to expand outside of its home base of Warsaw into other major MMA hubs across Europe. MMA Viking talks to owner Martin Lewandowski about plans on a possible Nordic event.
"KSW also has a history with Scandinavian fighters. Alexander Gustafsson, Toni Valtonen, Niko Puhakka, and Mohsen Bahari are among the fighters from the region who have stepped foot in the KSW arena in the past. Right now there is a plethora of top talent, both prospects and veterans, right across Scandinavia and we have our eye on a number of them." says the martial artist that co-founded the promotion with Maciej Kawulski in 2002.
The promotion is coming off its second event in London and last year hosted the KSW 40 in Dublin, Ireland. "The European market is such an expansive market and the potential is there for a promotion to grow into it. But this has to be done in the right way. We've seen promotions big and small come and go trying to crack the European market."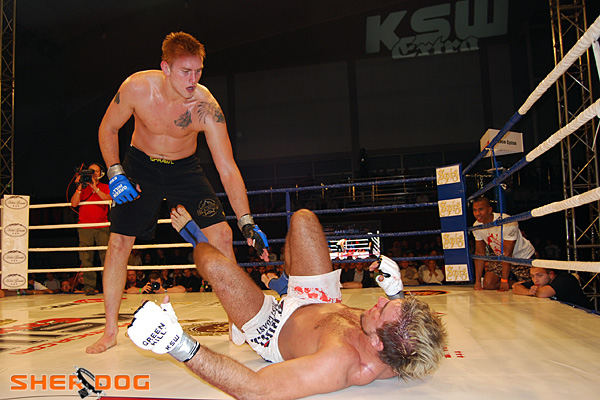 "In Poland KSW is one of the most recognised sporting organisations. Myself and Maciej Kawulski (both KSW co-owners) were named by Forbes as two of the most influential people in sport in Poland. We are this huge entity in Poland but outside we are not as well known. This is why we have to be careful in our approach. But yes, to answer your question, moving forward we envision KSW moving into all of the major European markets over the next number of years."
"Sweden in particular stands out to us. There's a large MMA audience there and they are so passionate for the sport."
"The Nordic countries have this fantastic and historic background from the viking days and it would be great to explore this with one of our events. I think a viking themed KSW would look amazing." says Lewandowski.