Nicolas Dalby (23-4-1 MMA, 7-3-1 UFC) shocked the Sao Paulo crowd by beating their undefeated Gabriel Bonfim (15-1 MMA, 2-1 UFC) in the welterweight co-headliner at the Ginasio Do Ibirapuera in Sao Paulo at UFC Fight Night: Almeida vs. Lewis.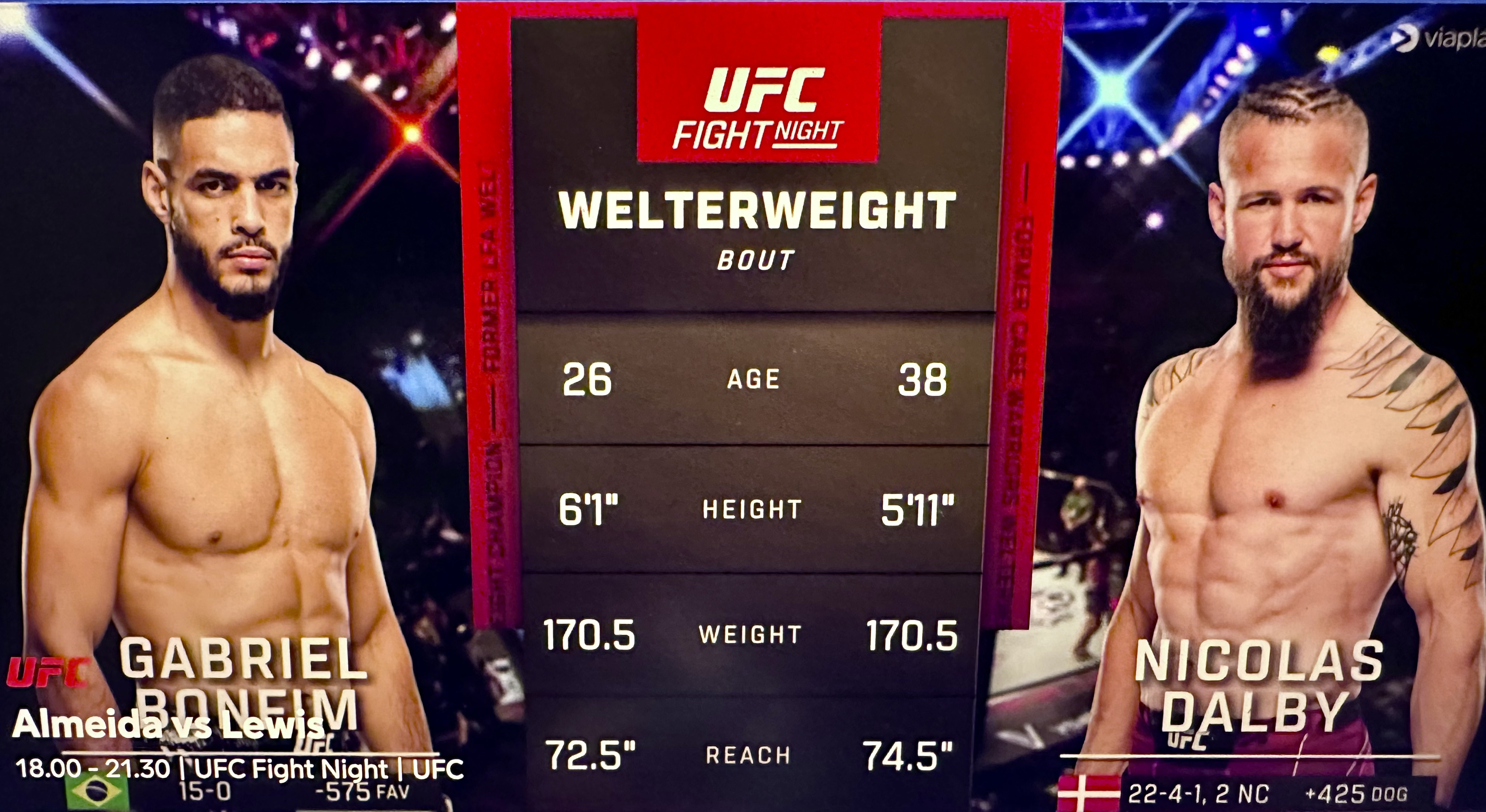 The huge underdog Dalby wasted no time in the fight, as he moved forward and clashed with the powerful Marretinha. Dalby lands a good right hand, Salby throws a good left.

And a sweet right kick. Danish Dynamite is in on a take-down and moves to body lock. The Brazilian tring to land a bomb, but Dalby pressing and lands! That nice left high kick lands, and now a low kick from Nicolas. Bonfim rips a few nice kicks, then both try to establish jabs. A body lock to a take-down for Bonfim. The Brazilian crowd cheering, and Nicolas starts to bleed. Side mount, and lands a nice elbow. Now full mount with a minute left, and searches for a submission and elbows till the end of the first in a round for Gabriel.
Dalby presses the action but Bonfim in on a double-leg take-down. There is no quit in the Dane that battles to his feet. Shoulder choke, but Dalby fights out of it. Half way through the fight here, and Dalby fighting off chokes. To the feet, and Dalby throws a knee in the tie-up, and Bonfim might be getting tired. Ouch, a clean left elbow to the face of the Rumble Sports fighter. The Dane lands an elbow, and this is getting dirty. Another left elbow! The tide is turning! Bonfim looks up at the clock and Dalby lands a huge right elbow. Uppercut, left hand… now knee! The viking is in charge! Another knee to the face! Right hand! Another knee to the face! A knee! The Brazilian is in shock.. and stubling around. Dalby defends a take-down, and now Dalby lands a knee to the head in the clinch. Avoids a couple uppercuts, A KNEE TO THE HEAD! BONFIM IS DOWN AND DALBY FOLLOW-UPS WITH PUNCHES TO THE FACE…. AND IT IS ALL OVER!!! 4:33 SECONDS IN ROUND 2, WINNER BY TKO IS NICOLAS DALBY.
"When my mind is set to the task. There is nothing to stop me." says a happy Dalby. "I think we should do an event in Copenhagen again."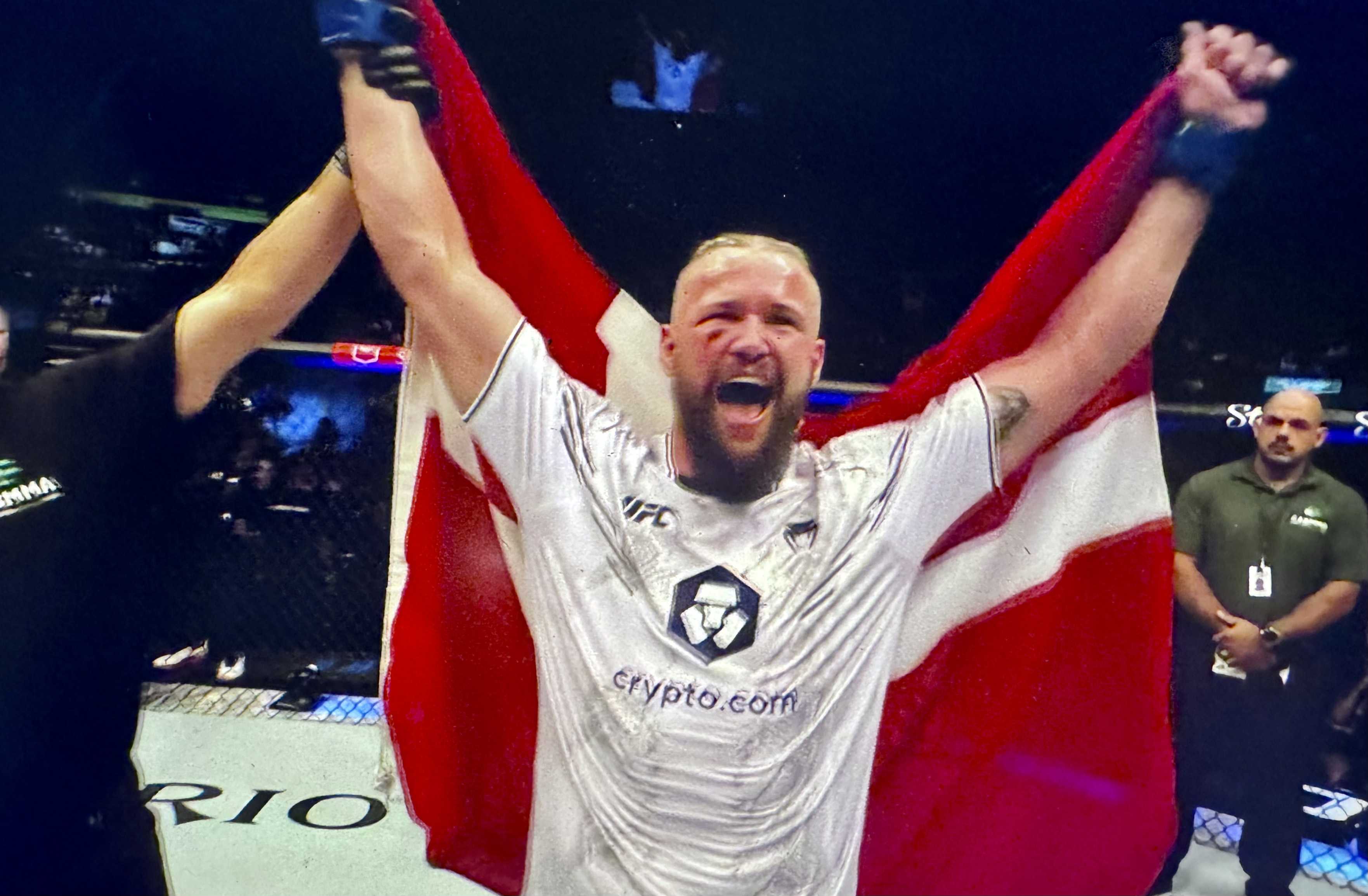 That is the 4th UFC win in a row from the Dane that also is awarded $50,000 for winner of Fight of the Night.