Iceland's Gunnar Nelson has captured a nation through MMA like few others.  While Nelson could be put in a category for consideration for Prospect or even Fighter of the Year, "Gunni" gets this new award for his unique status as both a media sensation and first win in the Octagon in impressive fashion.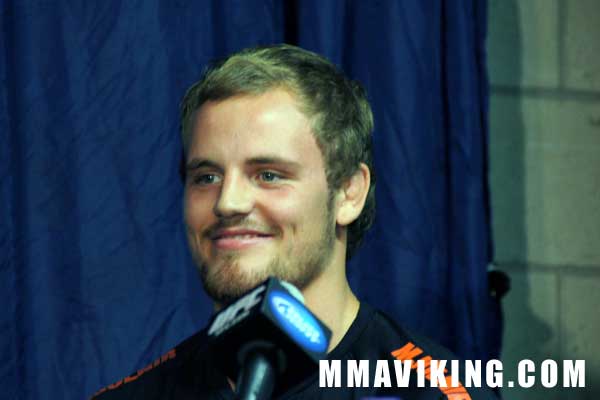 In addition to being the most popular in sports in mainstream Iceland media, Dana White immediately became a fan after Nelson submitted Damarques Johnson at UFC on Fuel TV 5.  The 24 year old was invited to be in on the post-fight press conference, where White's praises even got a reaction from the calm and grounded Nelson.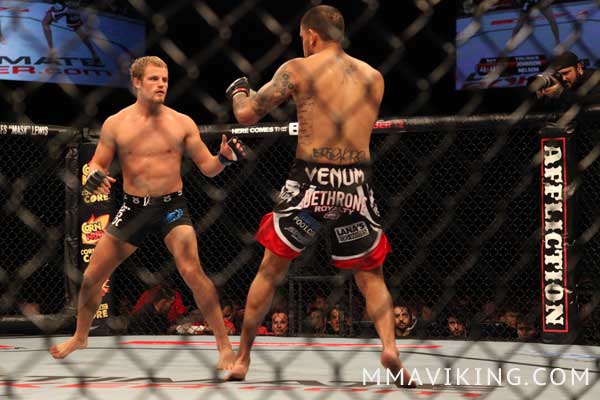 After not having any bouts in 2011, Nelson came back on the MMA scene in February with a beatdown, and eventual submission of Alexander Butenko.  The 2 win and 0 loss year of 2012, put Nelson on the map as the breakthrough fighter of the year.  Gunni now has a record of 10 wins and 0 losses, with only a draw as a blemish on his record in his first bout back in 2007.
Look for big things from Nelson in 2013, where he will look for his second victory in the UFC February 16 in London against Justin Edwards.