Gunnar Nelson got back to winning ways by snapping a two-fight losing streak with a dominant victory over Takashi Sato at UFC London 22.  It was a unanimous decision victory for "Gunni" 30-26, 30-26, and 30-26 as he got take-downs and just beat up the Japanese fighter in each round.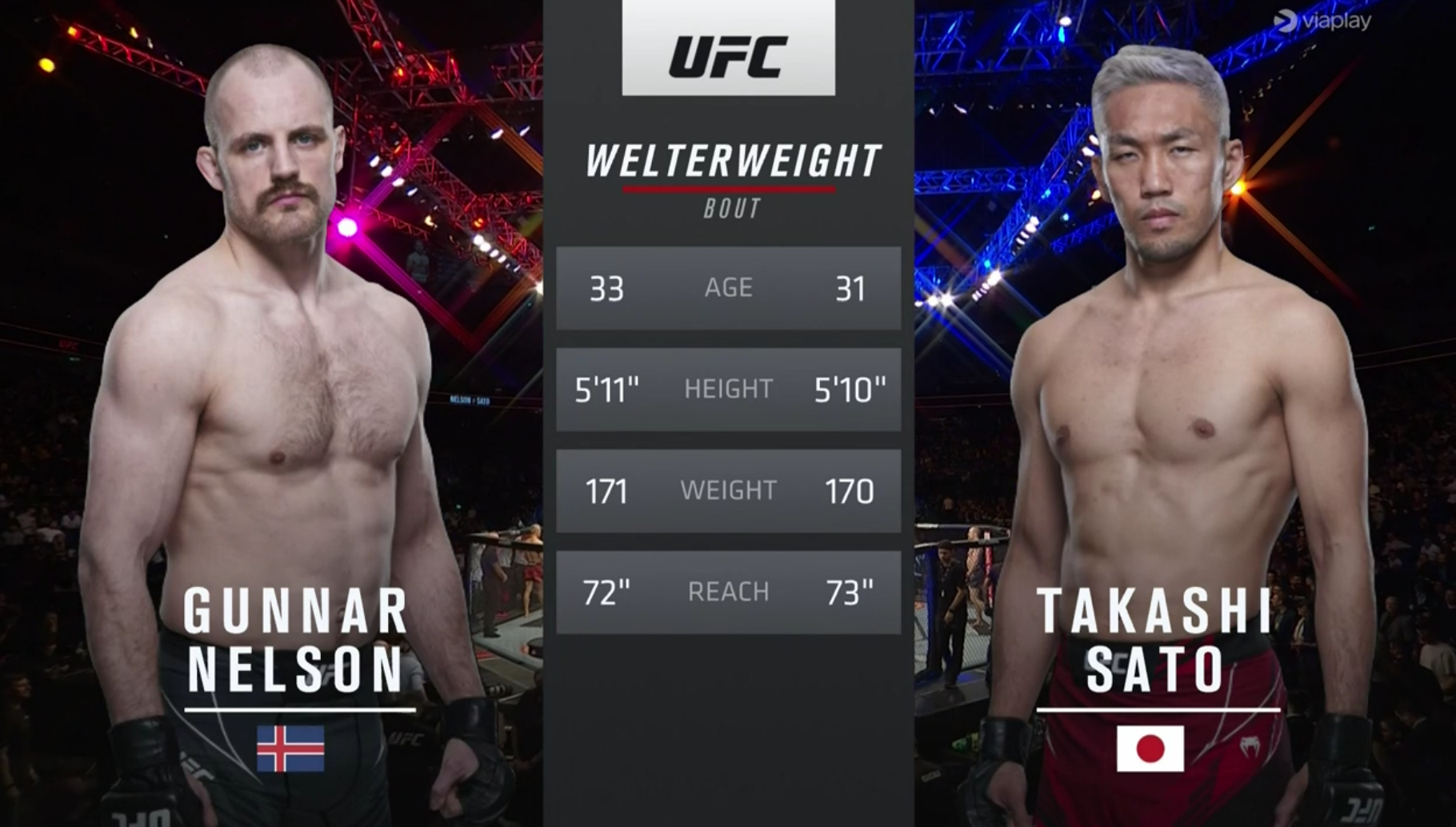 Play-by-Play (by Jarno Juutinen in London)
Gunnar Nelson (17-5-1) is closing into his 10 year anniversary in UFC as he is facing Takashi Sato (16-4-0) of Japan in this clash of two experienced welterweights.  31 year old Sato entering the cage now. Looking strong as expected.
Now its turn for Iceland's own Gunnar Nelson to walk the walk. Nelson is looking super calm as always. After hugging his father at cageside he enters the pre-fight checkup. All good and both fighters are now in octagon. Bruce Buffer announcing the fight and referee Rich Michell doing his thing.
Both fighters are ready. It starts.
Round 1
Both fighters finding the rhythm. Nelson goes for a high kick. Sato controlling the middle of the cage and Nelson looking for a spot to attack from outside. Another strong kick by icelandic fighter as Sato seems to be more relying on this hands.
Nelson goes for a takedown and succeeds.
Sato fighting the hands of Nelson. Nelson has a tight body lock. Nelson softening his opponent with nasty strikes and elbows.
Round 2
Almost identical start as in first round: both fighters working from outside and making rushes of attacks and then pulling back again. Nelson working on his kicks again.
Nice straight punch by Nelson that reaches it's target. Both fighters seem to be searching for the right opportunity execute their planned attacks.
Nelson goes for a takedown and succeeds! Icelander now has a solid side control and has more than 2 minutes more to work with.
Nelson going for the back again. Sato taking really deep breaths.
Now nelson has both hooks in. Nelson trying to get the rear naked choke in but Sato keeps defending. Sato taking heavy pounding of strikes.
Round 3
Similar start of round as in rounds 1 and 2.
Sato scores a solid punch, but the fight goes to the ground again and Nelson starts dominating. Nelson takes the back and keeps on striking his opponents. Sato defending the RNC. Bell rings and the 3rd round ends.
Gunnar Nelson wins by Unanimous decision (30-26).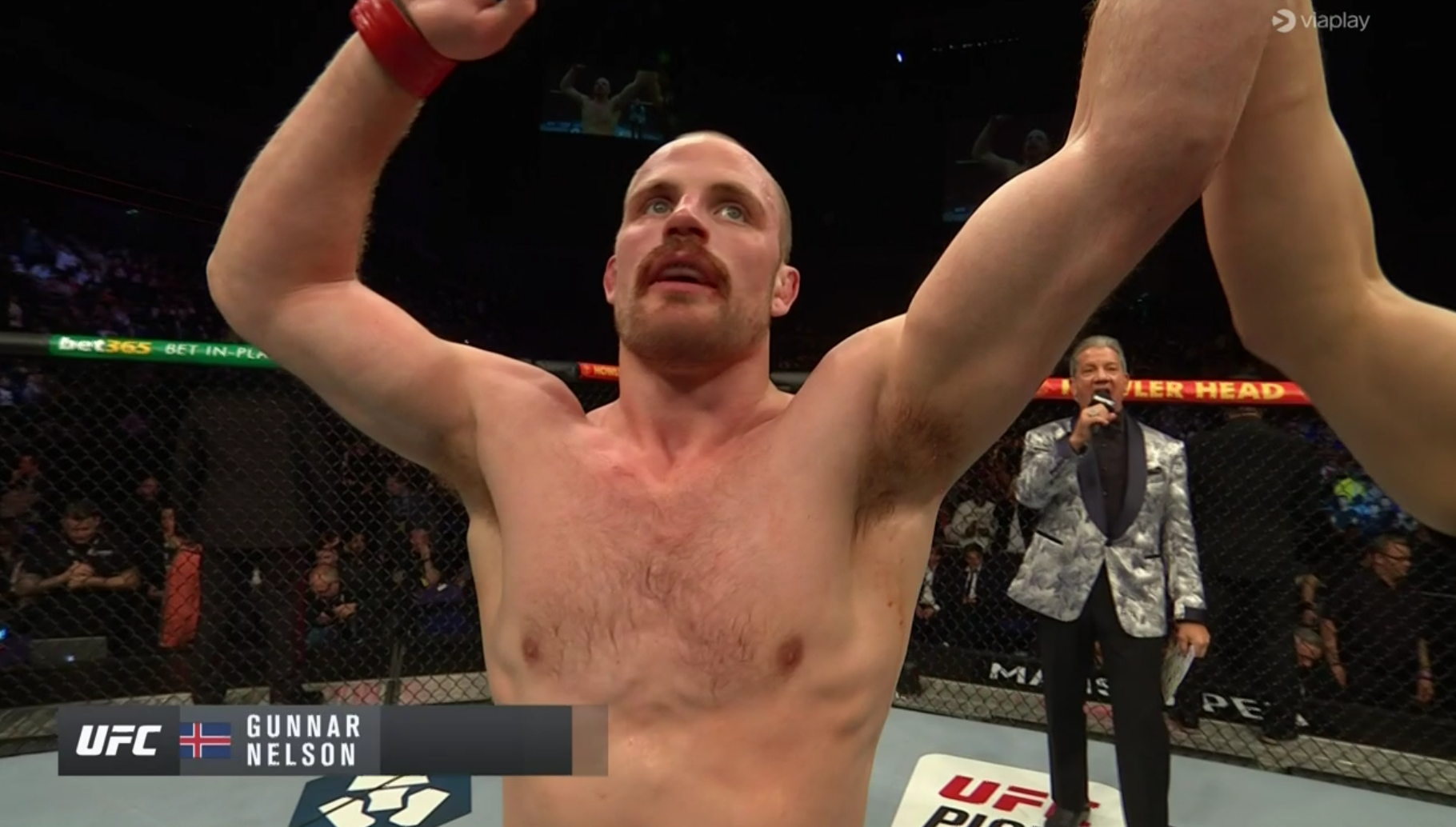 "Feels great, it's awesome.  Happy to be here." says a cheery Gunnar Nelson in his post-fight interview.
Photos from post fight interview: